Sales - Fathers Day
Father time: Make every day Father's Day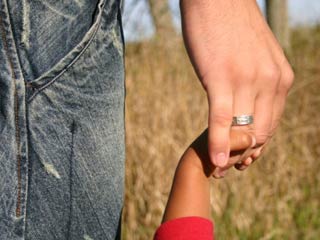 By Elisa D. Keller 


WORLDNOW -- Hey dads. This Father's Day, try to look beyond the macaroni glitter picture frame your kid made at school, or the ceramic coffee mug with the golf club handle your teenager found online. 

Instead, use the holiday as an excuse for some self-reflection. Take a minute to think about the kind of dad you want be, and what you want your son or daughter to remember about the time you spent together 10, 20 or 30 years from now.
If you're having trouble getting started, here are some tips on how you can spend the next 12 months earning that "Father of the Year" t-shirt.


Combine loves with loved ones

Sure, all dads (and moms) need time alone to de-stress and unwind, but that doesn't mean all your favorite activities should be done solo.

If you love sports, watch games with your kids and teach them the rules. When they're old enough, treat them to a day at the stadium for some truly lasting memories. And of course, if they show an interest, teach them how to play. Don't get discouraged if you're not raising the next Derek Jeter or Mia Hamm -- just have fun.

Not a competitive sports fan, but love to fish? Play chess? Go to the movies?  Make it something you and your kids can do together.  They'll get to know the real you and you'll be creating stories to share years down the road.


But whatever it is that you enjoy doing, don't assume your kid will love the same stuff. Instead, use it as an excuse to learn about their interests.


Remember Family Ties . . . the TV show

It's a story as old as Alex P. Keaton – the Young Republican born into a family of hippies on the '80s sitcom "Family Ties." Sometimes, a child and his parents just have very different personalities. We all know at least one family like that . . . the jock with the kid who loves to sing. The funnyman whose kid is a perpetual bookworm.  Just because you share a bloodline doesn't mean you share a brain.
But what do all decent TV dads -- from Homer Simpson to Cliff Huxtable -- have in common? They take an interest in their child's hobbies and support their skills.   
Just because you know squat about classical music doesn't mean you can't learn to enjoy your kid's violin recital. He or she will remember your encouragement long after they've forgotten what they played.


Dinner conversation, hold the TV

According to Time Magazine, kids who eat dinner with their parents are happier, healthier and better students.

With our busy schedules and long commutes, it can be hard to schedule a real family supper, but it's worth the effort. Just think, when your kids leave the nest, are you going to wish you'd spent more time in your favorite TV chair, or around the dinner table?


Embrace your mushy side
Modern-day men are now more free to express their feelings, including so-called "sappy" ones like sadness and love. If you're not feeling it, don't pretend to be a tough guy. In particular, it can send the wrong message to pre-teen kids, who are looking for realistic male role models.
And above all, tell your kids when you're proud of them. Tell your kids you love them. It may seem like a small thing, but it's the kind of stuff they'll remember.




Elisa D. Keller is the Parenting editor at Worldnow.