Technology
5 creepy things you might not know Facebook is doing
October 4th, 11:06 AM CDT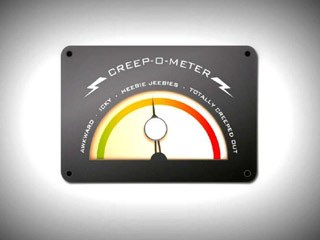 Make no mistake, Facebook has always been creepy. Even when it was just you and your college bros, it was creepy – monumentally less so, but there's no way to create a virtual network where you peep and prod into other people's lives without things getting weird.
Try and say with a straight face that back then you never went on a spree of looking through every one of your crush's photos until you reached the end. Look me in the eye and say you've never once looked through a near stranger's wedding pictures. Just go and ahead and lie and pretend that the idea of assessing a back-and-forth Wall exchange between two people never occurred to you.
Yeah. That's what I thought.
Of course it's all gotten progressively creepier – and here are a few things to prove it.
Remember poking? It was a cute little "hey there, friend!" back in 2005. Now it's the equivalent of getting heckled by a group of construction workers in an isolated alley (is that offensive to construction workers?). Somewhere along the way, the poke started creeping people out and became unacceptable.
Facebook actually buries pokes now, under the Apps section of the left hand navigation bar. And if you click it, you'll probably see a few unfortunate pokes, but you'll also see this.
Suggested pokes?! What is this based on!? It's not weird enough that Facebook allows people to poke me, but it's urging me on to do it to other people.
I know how ad targeting works, and yes I know there are ample ways to get around it – but that's beside the point. What's creepy is that it's getting just a little too good …
For instance, I used a gift suggestion service recently. One item was a vintage team sweatshirt, so I clicked to see if they carried my beloved Oregon Ducks or Portland Trail Blazers. After not immediately being convinced, I clicked out.
Now I'm being aggressively targeted – in the News Feed, not the sidebar – with language that directly suggests they know I was on the fence.