Technology
Track the #WorldCup on Facebook, Twitter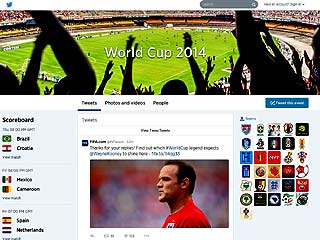 Facebook and Twitter are getting into the World Cup spirit with dedicated pages for the grand event. Twitter recently issued an app update with the specific addition of new World Cup features. Country codes now turn into "hashflags" and a search of #worldcup brings up an entire page, dedicated to the most interesting updates on the event's progress. Facebook has also created a hub called Trending World Cup.
It's been a long time since we had hashflags in Twitter, but everyone seems to be enjoying them already. Shakira
 several hashflags, including #COL for her
country and #ESP for her soccer playing husband Gerard Pique, to announce the return of the feature. 
This article was originally posted on