Auto
Ford starts testing its first right-hand-drive Mustang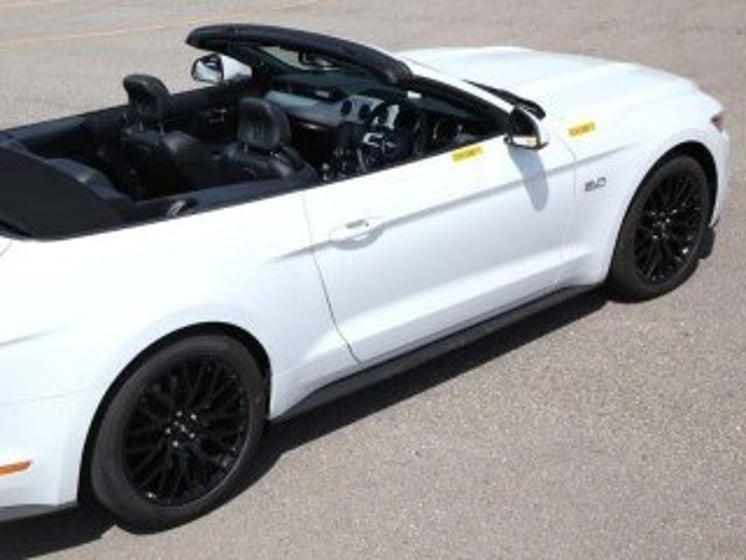 By Viknesh Vijayenthiran

It's hard to believe that in the 50-year history of the Mustang, Ford Motor Company [NYSE:F] has never built a version for right-hand-drive markets. Well, all that's set to change with
, which has been confirmed as the first Mustang developed for global markets, meaning it will be offered in both left- and right-hand-drive configurations.
On Aug. 17, Ford revealed its first right-hand-drive Mustang, one of a handful of prototype versions that will be used for calibration testing in a handful of markets. The new Mustang
goes on sale in the U.S. this fall, as a 2015 model, and will reach more than more than 110 countries next year including right-hand-drive markets such as the U.K., Australia, India and South Africa (there are 25 confirmed in total).
While the U.S. is the largest market for the Mustang, with more than 9.2 million sales since the car's debut in 1964, more than 161,000 examples have been sold outside of North America in that time, usually via private imports. And, some of these private imports have been done by firms specializing in swapping the steering wheel from the left to the right.
The 2015 Mustang will be available with three engine configurations—
—but most overseas markets are expected to only receive the four-cylinder Mustang EcoBoost model and V-8-powered Mustang GT.
Further down the track will be the high-performance variants, the first of which will be a new SVT-enhanced version
.