Sales - Money
Financial prep school for college-bound students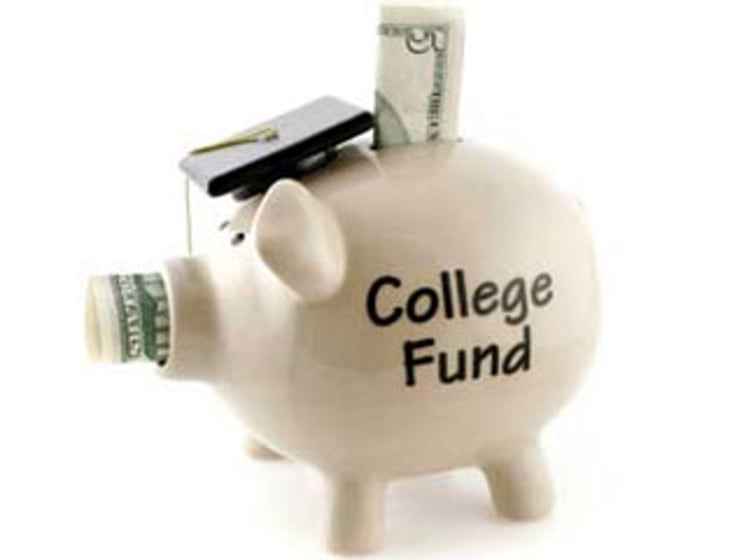 For the past few years, student loan debt has been in the news, and with good reason. In 2013, 69 percent of graduating college seniors had student loan debt. The average debt owed was $28,400. Between 2008 and 2014, student loan debt increased by 84 percent, making student loans the only kind of debt that has grown since the Great Recession. If you are looking for ways to keep your student debt in control, check out these 10 tips.
1. Be sure to submit a FAFSA. The FAFSA, or Free Application for Federal Student Aid, is the form all students must complete to qualify for student loans. However, a FAFSA also is the gateway to other kinds of financial aid. After completing it, you might find that you qualify for other aid, such as grants or work study programs. States have different FAFSA deadlines to qualify for aid for the 2015-2016 school year. Check with your educational institution for specific information. Even if it is too late for this year, complete the form for next year.

2. Consider starting affordably and transferring schools later. Many introductory classes are large and present the same essential information, whether you take them at a local community college or a big-name university. A tried-and-true technique for saving money on higher education is to attend a smaller, more affordable community college for a year or two, and then transfer to a larger university. A public two-year institution averaged just over $11,000 for tuition, fees, room and board in 2014-2015, while an out-of-state public four-year institution cost three times as much at nearly $33,000. In two years, you could save tens of thousands of dollars by taking basic courses at a two-year school, and still earn a diploma from a bigger-name university.

3. Look for schools with "no-loan" policies. If your academic record qualifies, and you come from a lower-income family, you might be able to find a reprieve from loans. Increasing numbers of colleges are eliminating loans for students whose families earn $60,000 or less (in some cases, the level is much higher). Programs vary by school, but nearly 50 schools have no-loan policies, with more joining the movement.

4. Do consider loans if you need them. For decades, loans have been a key tool to help many students earn their degrees. Plus, on-time repayment of student loans can help you build a credit profile. A study by Experian, a credit company, found that people with at least one open student loan account had credit scores that averaged 20 points higher than the scores of people without loans. In turn, a healthy credit profile can help you qualify for better rates on automobile and home mortgage loans, when the time comes.  

5. Be wary of for-profit schools. At for-profit institutions, students borrow up to twice as much as at not-for-profit institutions. If you are considering a for-profit college, be very cautious. Debt can mount quickly. In addition, sometimes the programs fold, leaving students out in the cold – and owing thousands. All too often, credits from these schools do not transfer readily. Students without a completed degree have limited earning potential, which makes it even more difficult to repay student debt.

6. Understand the differences in student loans. Currently, federal student loans have interest rates around 5 percent annually, although rates vary over time. If you qualify for a subsidized loan, the government pays the interest while you are in school (meaning it will not accrue while you are enrolled). Private student loans, on the other hand, may charge interest up to 12 percent annually, have no subsidy option, and usually require a co-signer. Private loans often have no borrower protections and no income-based repayment option.

7. Consider future plans before borrowing. The amount you owe, and how bearable that amount is, varies from student to student. A common rule of thumb is to borrow less than your anticipated first-year salary after graduation. Research potential salaries at sites such as the Bureau of Labor Statistics or Payscale.com.

8. Build a budget for now. This summer, make time to build a budget to live on during the school year. Estimate how much money you will bring in (from work, parents or other) and how much you will have saved for the school year. Then estimate costs. Include rent, meals, utilities, phone, clothing, textbooks and supplies, and transportation. This process will let you know how much you will have for spending money – and if you'll need to secure more work.

9. Start considering your future budget. After you graduate, budgeting will be just as important. Do some research to understand living costs to go along with your anticipated future salary from No. 7. If you max out federal Stafford loans, you will likely have a student loan payment of more than $300 per month. Are you likely to find a job with a livable wage? Or will you need to get creative with roommates, biking to work, or special repayment programs such as income-driven repayment programs? If you aim for a career in nonprofit service, for example, do not despair. New forgiveness programs make it more feasible to work in these fields. Still, it is important to be realistic about your budget and loan expenses.

10. Learn frugal habits to avoid excessive debt. Avoid putting charges on credit cards, as these can be hard to pay off, and can incur expensive interest fees. Learn to cook for yourself – it not only is usually healthier, but it also can save a great deal of money. Buy textbooks used, or rent them. Get in the habit of saving part of your income – even if very small – in a rainy-day fund.
As you embark on your college experience, it is important to continue searching for scholarships and other assistance. Whatever aid you obtain, remember to manage your money carefully, and never borrow more than you need. A college education remains a great investment in your future, as long as you make the most of it.

 

Andrew Housser is a co-founder and CEO of Bills.com, a free one-stop online portal where consumers can educate themselves about personal finance issues and compare financial products and services. He also is co-CEO of Freedom Financial Network, LLC providing comprehensive consumer credit advocacy and debt relief services. Housser holds a Master of Business Administration degree from Stanford University and Bachelor of Arts degree from Dartmouth College.