Sales - Money
10 ways to protect yourself from online fraud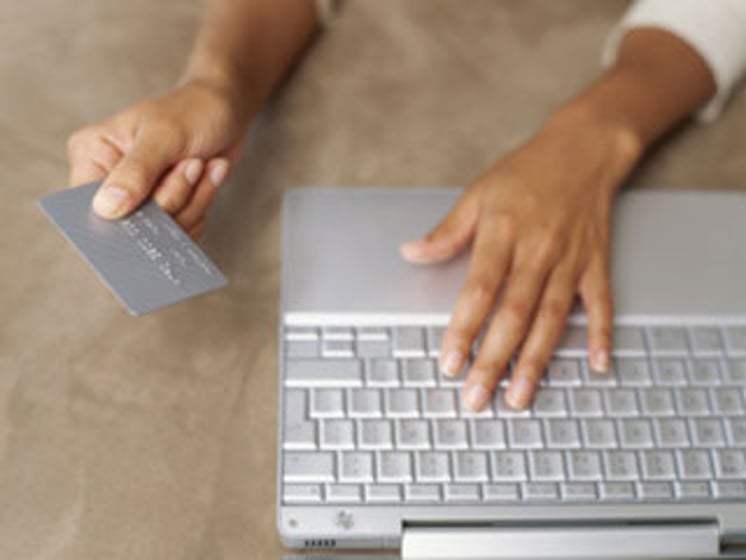 On Cyber Monday – the Monday after Thanksgiving – holiday shoppers in the United States were forecast to spend $105 billion online, according to the National Retail Federation. Gifts bought online will roll in all season long, with UPS and FedEx anticipating that they will deliver nearly a billion packages between Thanksgiving and Christmas.
Naturally, all of this online buying raises the risk of online theft. Here are 10 ways to protect your online financial data while taking advantage of the best deals of the season from the comfort of your computer or mobile device.
1. Protect your digital data.
Every computer in your home should be protected with up-to-date anti-virus and anti-spyware programs. If you open an account at an online store, be creative with your password. Never use obvious information such as birthdays, maiden names, family names or consecutive numbers. It is best to incorporate a random mix of numbers, symbols and lower-case and uppercase letters, and to use a different password for each store account.
2. Shop securely.
Only purchase from secure websites. Avoid submitting your credit card or PayPal information online via public networks, like those at libraries or coffee shops. Before placing an order on the checkout page, look for "https" preceding the domain name in the status bar (the "s" stands for secure), or a padlock icon at the bottom right of the sign-in and checkout screens. Sites with secure connections are less likely to be hacked.
3. Beware of copycats.
Copycat businesses slightly alter the Internet addresses of legitimate online retailers and then sell shoddy goods or collect your credit card information for scammers. Carefully read the domain name or Internet address of every site you visit. Do not order from any site that has extra words or letters, misspellings, or unusual domain extensions. Also, check to make sure the site has a mailing or physical address available. Lack of an address is a sign of a fake site.
4. Pay with credit – and then pay it off.
Online shopping is one place where it makes sense to use a credit card, which offers the greatest amount of fraud protection. Never allow a website to store your credit card number, however. This is the type of information hackers want. Save emailed receipts, and carefully look over your credit card statements each month to verify amounts for online purchases, and to make sure there are no fraudulent charges. Be careful not to charge more than you can repay in full at the end of each month.
5. Choose carefully when paying from your bank account.
Paying online with a debit card can open up your bank account to hackers. Instead, you might opt to pay with PayPal, which keeps your information private from retailers, and allows you to pay with a credit card or directly from a bank account. Do not fall for requests to pay via wire transfer. If you send the money to a scammer via wire transfer, it will be gone forever.
6. Avoid "too good to be true" offers.
If you receive an offer of a "free gift" from an unfamiliar company that asks for your credit card information, decline. Even if the offer is on the up-and-up, it is not worth exposing your credit card and identity details to an unknown party.
7. Watch for online scams.
Recently, some Facebook users are seeing posts for a "secret sister" gift exchange. These exchanges expose participants' name, address and other identifying features to other participants, who are often strangers. These types of promotions put your personal information at risk. This one also violates Facebook's terms of service and U.S. Postal Service laws.  
8. Avoid online payday lenders.
It might be tempting to take advantage of an online payday loan offer to secure extra holiday funds. Many of these offers are fraudulent. Others, even if legitimate companies, charge sky-high interest rates. It is better to have a bare-bones holiday than to get caught in a cycle of debt – or in a scammer's web.
9. Be cautious of online auctions.
If you like to shop on eBay or similar auction sites, be wary of offers to buy another item if you lose an auction. Sometimes scammers prey on bidders in the heat of the moment. Instead of responding to messages with offers, proactively search out new offerings yourself.
10. Protect your purse strings from your heartstrings.
This time of year, many people are starting funding campaigns on websites such as GoFundMe. Before you give to this type of campaign, do your due diligence. Once you make a contribution to one of these causes, you cannot get it back. Remember, you can always donate instead to a 501(c)3 nonprofit organization (and as a bonus, you might receive a tax deduction).
Online shopping can be a major convenience. By taking some precautions, you can keep the convenience and avoid the hassle and headache of becoming a victim of fraud.

Andrew Housser is a co-founder and CEO of Bills.com, a free one-stop online portal where consumers can educate themselves about personal finance issues and compare financial products and services. He also is co-CEO of Freedom Financial Network, LLC providing comprehensive consumer credit advocacy and debt relief services. Housser holds a Master of Business Administration degree from Stanford University and Bachelor of Arts degree from Dartmouth College.