Sales - Money
6 things Gen Xers should do now to boost their financial future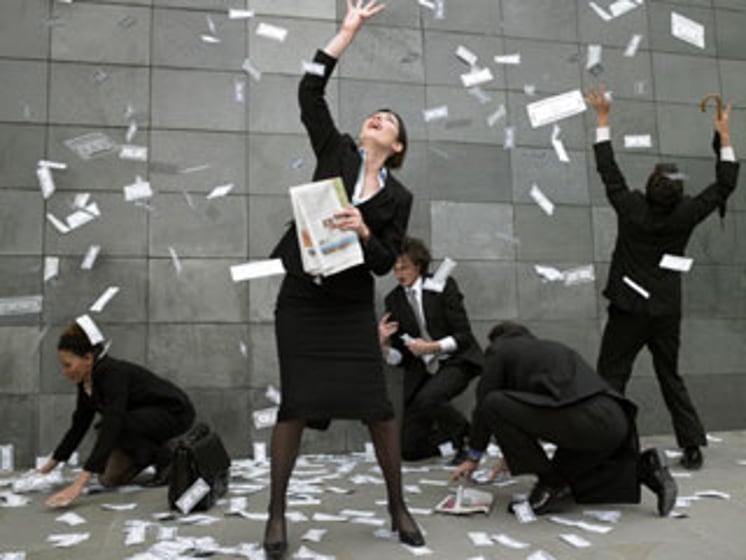 During National Financial Literacy Month in April, perhaps no generation needs more attention than Generation X. Now in their middle years, the group of people born between 1965 and 1980 are earning wages that have not increased as much as in past generations, paying off student loan debt and struggling to save for retirement. Of particular concern is that Gen X has more debt than any other generation.
1. Work to eliminate consumer debt first. Many Gen Xers are raising children while also helping care for aging parents. At the same time, they might be paying off student loans and vehicles, and may be unable to purchase a home. To help with priorities, pay off consumer debt – especially credit cards – before paying extra on student loans or a mortgage. Then create a budget so that you can live within your means, without carrying a credit card balance.
2. Prioritize retirement savings. During the Great Recession, Gen Xers lost 45 percent of their wealth. This is about twice as much as baby boomers did, who likely had more conservative investments (because retirement was closer) and owned a larger portion of their homes. Now, Generation X is behind when it comes to retirement savings. If you are in this group, do everything you can to participate fully in workplace retirement plans, and to secure any employer match. If at all possible, also save additional funds. Talk with a financial advisor or review several different online calculators to determine how much you should be saving. Then do all you can to achieve that goal.
3. Make an informed decision about buying vs. renting a home. Buying a home has many financial advantages. Yet it also can be an expensive proposition. Now is the time to consider whether you can afford to buy a home, and to make a plan for how your living arrangements will play into your finances in the future. If you get a 30-year mortgage now, you could still be paying on it after retirement. Is that feasible? On the other hand, if you rent, you may not have a steady place to live as you age. That could mean that you need to increase your retirement savings further. If you pursue a home purchase, consider all options, including purchasing a smaller home than you may initially have planned on, moving to a less expensive community, or sharing a home with family or roommates.
4. Evaluate your career future. With many Gen Xers around age 45, this generation still has 20 or more working years before them. Yet in 2014, 37 percent of unemployed people were from Generation X. This is especially worrisome in the prime earning years. If you are unemployed or underemployed, take the time to determine how you want to spend the next two decades, and how you can improve your employability. Pursue professional development to update skills, look into leadership coaching or even consider changing careers. Be cautious, however, about going into student debt to prepare for a new career. Be confident you can repay all debt and save for retirement before the end of your working years.
5. Pay off student loans or look into alternatives. Today, Gen Xers owe an average of $20,000 in student loan debt – about as much as millennials who have only recently graduated college. For many, their student loan payments are as much as their home payments. Some cannot buy a home because their debt is too high. Now is the time to get serious about getting out of debt. Look into student loan repayment options. If it is an option for your career, consider looking into student loan forgiveness options. Sometimes, teachers, public servants, nonprofit workers or people who live in certain geographic regions are eligible for elimination of some of their student loans.
6. Protect yourself. Insurance coverage is key for people in this generation. Most need to have health insurance, auto insurance, and homeowner's or renter's insurance. If you support dependents with your income, look into life and disability insurance. Insurance can seem expensive, but remember that it protects you from bigger financial losses.
While many Gen Xers are discouraged by the financial downturn in the past several years, it is important to remember that there is still time to recover. Take time to evaluate your situation and determine if you are on the right track. If you do need additional help managing debt that you cannot repay, consider seeking out a reputable debt relief company, such as the members of the American Fair Credit Council.

Andrew Housser is a co-founder and CEO of Bills.com, a free one-stop online portal where consumers can educate themselves about personal finance issues and compare financial products and services. He also is co-CEO of Freedom Financial Network, LLC providing comprehensive consumer credit advocacy and debt relief services. Housser holds a Master of Business Administration degree from Stanford University and Bachelor of Arts degree from Dartmouth College.