Sales - Money
6 tips for debt-free Black Friday shopping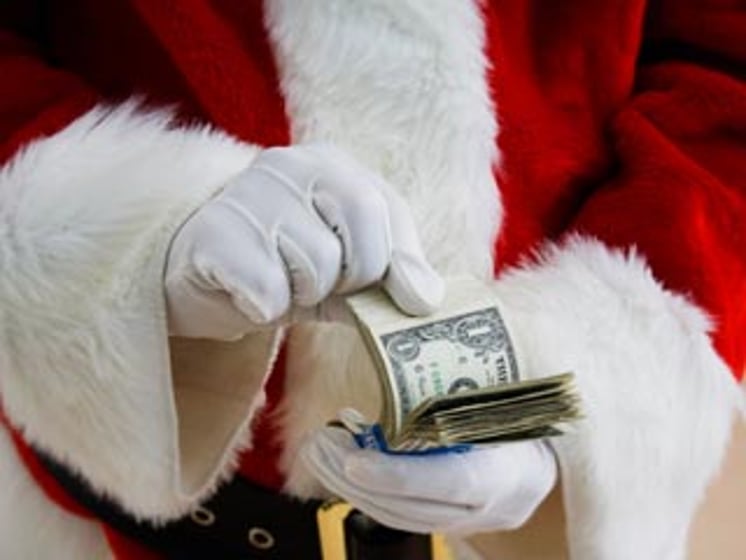 Historically, the day after Thanksgiving has been known as Black Friday because customers make so many purchases that day that they put retailers in the black, or in a profitable state for the year. The holiday weekend is still lucrative, but some people shop on Cyber Monday (the Monday after Thanksgiving) instead, or in addition to, Black Friday.
If you will be among the approximately 90 million shoppers who plan to make big holiday purchases this weekend, read these suggestions before you open your wallet.   
1. Decide on a budget. Before you pull out your credit card, log in to your bank account. What is your holiday budget? If you do not know, now is the time to create one. With some advance planning, it is possible to limit overspending. The goal should be to avoid any debt you cannot pay off in full and on time at the end of each month. If your budget is not meeting your desires, this is an excellent year to look for a seasonal job. Retailers anticipate hiring more than 600,000 seasonal employees this year.
2. Make a list – and stick to it. Before starting out on Black Friday (or Cyber Monday), list everyone you will give to, and include in your budget. Review carefully. Remember to include gifts for teachers, coaches, managers and others. You also may give tips to a babysitter, hair stylist and other service providers. If you cannot afford everything on your list, scale back rather than go into debt.
3. Beware spending on yourself. When you encounter great deals on things you need, such as a new coat or a pair of boots for your son or daughter, it can be hard to resist spending. In fact, the National Retail Federation reports that people expected to spend almost $140 on themselves this holiday season. Make sure your budget allows you to buy these items without going into debt. If not, remember that deals are likely to come around after the holidays, when another month's budget – and post-holiday sales – might make the purchase even more affordable.
4. Remember that "Black Friday" is now a season. Do not panic about getting all of your shopping done on Black Friday. Some Black Friday deals are not an especially good deal at all, according to a NerdWallet survey. These days, Black Friday promotions often are available online long before Black Friday. Many consumers even put off shopping until closer to the holiday when Super Saturday – the last Saturday before Christmas – offers more sales. This can help savvy shoppers who keep an eye on prices during the season. They can compare prices and make sure that a deal is actually a deal before buying.
5. Use your smartphone to save. Before you head out on Black Friday, consider apps that can save you serious money. Apps such as Target's Cartwheel, iBotta rebates and online coupons can generate significant savings when you invest some time monitoring the deals they offer. Walmart's Savings Catcher can help you get cash back if you buy something that is offered at a lower price elsewhere. Use discipline when shopping, though. It is easy to be tempted into buying something you will never use because an app identified a good deal. Stick strictly to your list to avoid "saving" on something you do not need or want.
6. Shop online, but use caution. Whether on Cyber Monday or any day, you often can save by shopping online. Taking time to consider before buying can help avoid impulse purchases. Many sites offer free shipping as well. Be sure to protect yourself from fraud when you shop from home, though. Avoid using debit cards online, as they can give identity thieves access to your bank account. Instead, make online cash purchases with a service such as PayPal, which lets you transfer funds directly and securely from a checking or savings account. If you do use a credit card, try to make all purchases on one dedicated card. This makes it easier to track spending so you do not overcharge. It also makes it easier to identify any fraudulent activity on your card. If you do see a suspicious transaction, contact your card issuer right away.
The holidays are an exciting time of year. They will be even more exciting if you find the right gifts at the right prices – not only because your recipients will be pleased, but also because being debt-free will deliver a happy holiday season that lasts well into the new year.

Andrew Housser is a co-founder and CEO of Bills.com, a free one-stop online portal where consumers can educate themselves about personal finance issues and compare financial products and services. He also is co-CEO of Freedom Financial Network, LLC providing comprehensive consumer credit advocacy and debt relief services. Housser holds a Master of Business Administration degree from Stanford University and Bachelor of Arts degree from Dartmouth College.