Sales - Money
8 holiday spending mistakes to cross off your list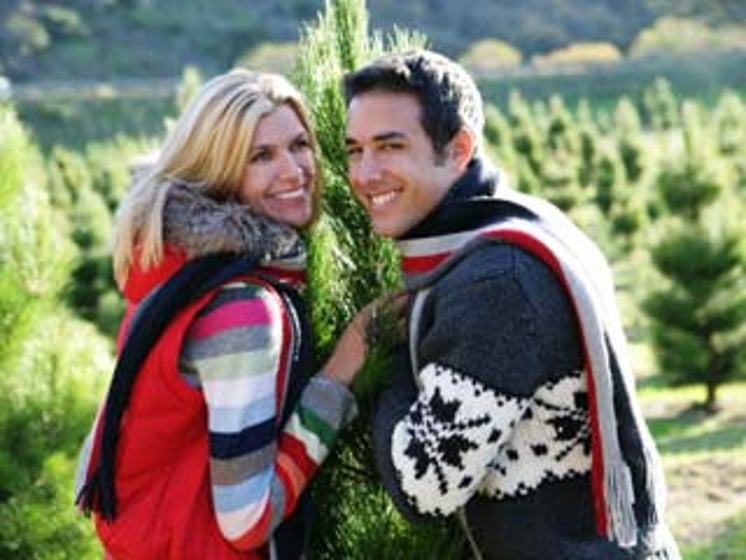 If you are planning to spend as much as the average U.S. consumer this holiday season, you will spend more than $935. This is about 3.6 percent more than last year, which was only the second year in which per-person spending exceeded $800. But how much can you actually afford to spend?
Before you start your holiday spending, take account of what you have already spent and what you plan to spend. Then review these eight mistakes for what not to do at the mall – or online – this season.   
Mistake #1: Shopping without a plan. Making a plan that includes all holiday expenditures can be a powerful tool to avoid overspending. Include gift ideas for each recipient on your list before shopping. If a purchase tempts you, check your list. If it fits your budget, go ahead and purchase it.
Mistake #2: Maxing out your credit card. Shopping with credit cards makes overspending a huge risk. A multitude of studies show that people spend more when they pay with credit. Ideally, shop with cash or a debit card. If you are not comfortable carrying cash, or if you do not have a debit card, use one credit card and keep a running tally of your purchases.
Mistake #3: Waiting too long. You are more likely to give in to impulsive purchases when you shop at the last minute. Shopping under pressure will make it harder to say "no" to items that are outside your budget. Plus, getting your shopping done earlier will leave you more time to enjoy the season.
Mistake #4: Falling prey to the festive spirit. Feeling the holiday spirit can be wonderful – unless it lures you into spending more than you planned. Again, your best defense is a plan. Before you begin shipping, decide exactly what you will be purchasing. Your holiday budget will help to ensure that you do not make impulsive choices that cost you for months to come. If you simply want to window-shop and enjoy the ambiance at the mall, leave the credit or debit card at home.
Mistake #5: Taking festivities to the bar or restaurant. Eating or drinking in restaurants can quickly knock out your budget. Be sure to account for dining and entertainment costs in your holiday budget. Remember that eating at home, or meeting friends for a cup of tea or cider, can offer enjoyment at affordable prices.
Mistake #6: Making impulse purchases. Once you have created your shopping list, keep a copy in your purse or wallet. When you see the right gift at the right price, purchase it and then check it off the list. After that, do not buy anything else for that person. If you spot another perfect item, make a note to keep an eye out for a similar item for the next birthday or holiday. At home, designate a closet, empty chest of drawers or laundry basket as a holiday gift repository. Tape the list to the top, and check off recipients whose gifts are complete.  
Mistake #7: Signing up for store charge cards. Store-brand charge cards may offer a day-of-purchase discount or a no-interest period. But these cards often come with high interest rates and other fees. If you do not repay the full balance the next month, the interest charges could equal or outweigh what you save at the register. Plus, adding a card can result in a credit inquiry that may lower your credit score. Instead, pay cash, use a debit card, or use a credit card if you can repay it in full by the due date.
Mistake #8: Overspending to reap rewards. It's possible to earn rewards through all kinds of shopping apps. Never forget, though, that retailers offer these rewards to get you to spend more. If you can earn $5 back on a $50 purchase, that's great – unless you only meant to spend $10 in the first place. The smart rule of thumb is to only use rewards for purchases you would make without the special offer.
The holidays can be great fun, but it's no fun to have a holiday debt hangover, with bills coming due long into the new year. Fortunately, with some planning, you can enjoy the season with no financial regrets.

Andrew Housser is a co-founder and CEO of Bills.com, a free one-stop online portal where consumers can educate themselves about personal finance issues and compare financial products and services. He also is co-CEO of Freedom Financial Network, LLC providing comprehensive consumer credit advocacy and debt relief services. Housser holds a Master of Business Administration degree from Stanford University and Bachelor of Arts degree from Dartmouth College.