Technology
Apple may debut its own original TV shows by the end of 2017
Updated:
January 12th, 4:44 PM CST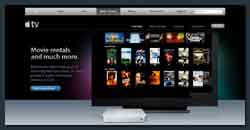 Apple is well aware that a good deal of the money in the tech world is made with content. That's why it's looking to get in on the original programming scene that Amazon and Netflix have been having such success with. By the end of 2017, Apple will have its own scripted, original content and there's even a suggestion it could start making movies in the future.
Apple Music fans will be pleased to learn that, as the rumor coming out of the WallStreetJournal's report (via 9to5Mac) has it, access to these shows will be bundled into existing subscriptions. This would be another parallel of Amazon's strategy of including much of its original programming and other content as part of its Prime service, which also offers free postage, music, and Ebooks.
Even as it adopts this proven strategy in terms of subscription systems, purportedly Apple wants to bolster its Music service in order to compete more directly with Spotify. The latest numbers suggest that Apple Music is currently used by around 20 million people, which while impressive, isn't a patch on Spotify's 40 million-plus user base.
This wasn't necessarily Apple's original plan with its first-party programming, though. The initial plan was to team up with existing networks to showcase content or to stream it through Apple's own services, but no deal could be struck, so now Apple is looking to go it alone.
We don't know what kind of content Apple may end up producing, but it has previously shown an interest in programming that compliments its Apple Music service. Documentaries like 808, which looked at the cultural impact of the eponymous drum machine, proved reasonably popular. It is currently said to be working on a competitive app-based reality show, called Planet of the Apps.