Sales - Money
This year, make your summer vacation debt-free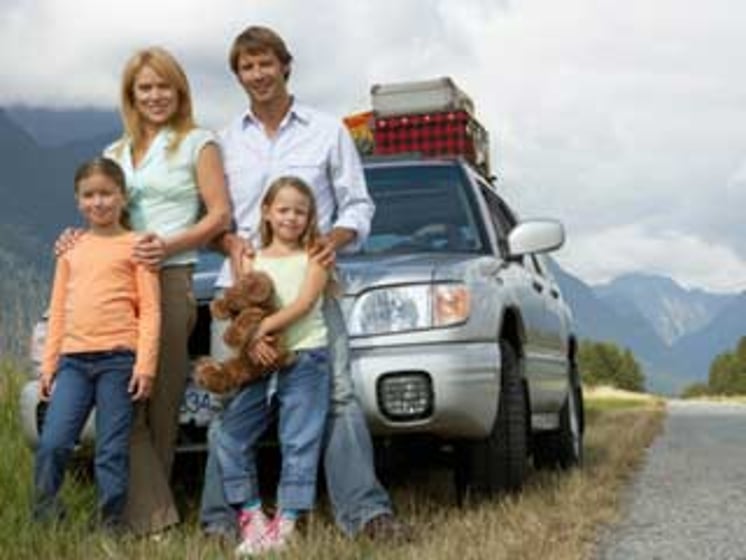 This year, according to a AAA survey, at least 35 percent of families are planning to take a vacation 50 miles or more from home. One-third of families are planning to take three or more vacations. 
Getaways are rites of passage for summer, but they can be hard on the budget. Here are seven suggestions to help make your summer breaks memorable, fun and affordable. 
Take the vacation you can afford. Whatever you do, do not go into debt for your vacation. Nothing is less relaxing than coming home, going back to work and facing a pile of bills you cannot pay. Do not be tempted to rack up points on credit cards for a promise of future rewards, unless you are 100 percent positive you can pay off the bill in full and on time. The only trip you should take is one you can fund in advance.
Involve the whole family. Let everyone join in planning and budgeting. Kids will learn the value of a vacation. You also will avoid unpleasant surprises, such as making reservations for a tour no one really wants to take. Brainstorm resources that you can use to pay for your vacation, too. You might include rebates, birthday money, bonuses, garage sale proceeds, money from cashing in change, or profits from eBay or Craigslist sales. Set expectations ahead of time when it comes to how many meals you will eat out and how much you will spend on souvenirs.
Vacation at home. A staycation eliminates lodging costs and the hassles of travel. Visit tourist sites in your hometown that you have never seen, eat at a restaurant you always wanted to visit, or order in. Try something completely new, from stand-up paddle boarding to a ghost tour. To see your area like a traveler, contact your state tourist bureau for information. Visit some of the places you or your friends would typically take out-of-towners.
Sleep under the stars. June is Camping Month, which makes it the perfect time to think about roughing it. In many areas, you can take advantage of online services such as RVshare.com or Craigslist, to find an affordable RV rental. If towing a trailer intimidates you, some owners will deliver right to your campsite. Alternatively, buy or borrow inexpensive camping gear. Hiking, cookouts and swimming at a new beach will make a vacation to remember.
Be flexible with dates. If you are shopping for airline tickets, check the "flexible dates" option, and remember that it is usually less expensive to travel on Tuesdays or Wednesdays. July is often a particularly expensive month to fly to popular destinations, so consider going later. A beach getaway might be much less expensive – and just as much fun – in August, for instance. Consider off-season and shoulder-season in popular locales, too. In summer, many ski resorts seek to fill up their empty rooms at bargain rates, with live music, outdoor barbecues, hiking and alpine slides.
Save with a home away from home. You will likely save on lodging and meals by renting an apartment or condominium, or even "house-swapping." Even if staying in a hotel, request a room with a microwave and refrigerator. Preparing most of your own meals and snacks, and eating out just once a day, can save substantially.  
Consider a city. City vacations have a reputation of being expensive, but that does not always hold true. By visiting a larger city, you may be able to avoid a car rental or taxi service. Instead, do your sightseeing on foot. Take public transit and find free (or low-cost) entertainment, from music or theater in the park to free days at museums. Lodging costs often plummet on weekends in cities populated by business travelers during the week.
Wherever this year's vacation plans may take you, the important thing is to take a break in a way that you value – without creating additional stress by going into debt.

Andrew Housser is a co-founder and CEO of Bills.com, a free one-stop online portal where consumers can educate themselves about personal finance issues and compare financial products and services. He also is co-CEO of Freedom Financial Network, LLC providing comprehensive consumer credit advocacy and debt relief services. Housser holds a Master of Business Administration degree from Stanford University and Bachelor of Arts degree from Dartmouth College.