Sales - Money
How to spend your first paycheck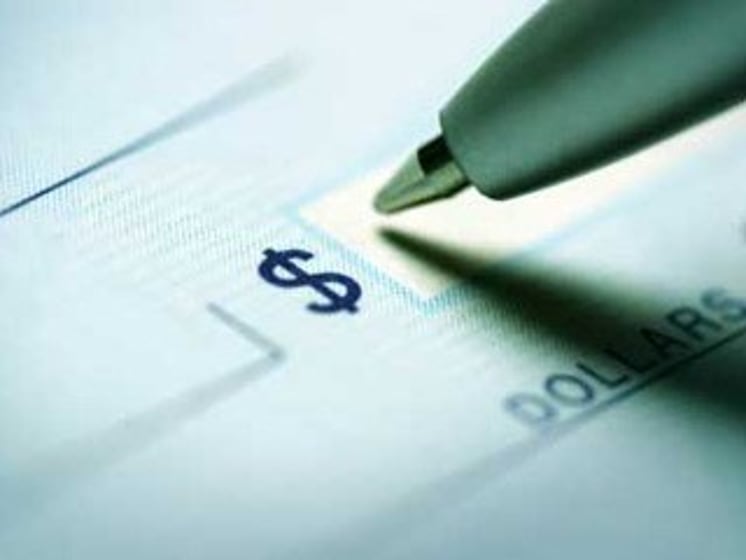 At the end of this month, millions of new college and high school graduates will pass a momentous milestone: They will receive their first paycheck for a full-time job. With the average salary for 2017 college graduates at just under $50,000, many of the newly employed will be managing monthly take-home pay of approximately $3,000 (based on California income tax and no dependents). 
That amount may seem smaller than many new grads would expect. In fact, most people only take home 65-75 percent of their gross income after taxes. Still, it is a significant amount of money for someone who might previously have had only a part-time job or an internship. 
Seeing that first paycheck can bring on anxiety, knowing that it must cover monthly rent (and a security deposit), a car payment, student loan debt payment and more. If you are among those concerned about how to start off on the right financial foot, here is a guide to how to spend your first paycheck as a newly independent adult.
Create a spending plan. Some people call it a spending plan; others call it a budget. Whatever you name it, plan where your money will go. One simple rule of thumb is that necessities – food, rent, transportation, student loan payments and any medical insurance premiums – should be less than 50 percent of your take-home pay. Put another 20 percent in savings, for retirement and an emergency fund. Use the remaining 30 percent for discretionary expenses, including entertainment to recreation. Setting up direct deposits from a paycheck to a savings account, or an automatic transfers to a designated savings account, will make it easier to stick to the budget.
Take advantage of the student loan grace period. Graduates have six months before they must begin repaying student loans. Find out what your monthly payment will be, and start putting that amount into a savings account each month (in addition to your regular savings). Removing it from your cash flow from the beginning will make the transition to paying smoother.
Build an emergency fund. Eventually, your emergency savings should cover six to nine months of living expenses. Start small and build gradually. Keep the funds in an interest-earning account that you can access when you need to, but that you won't spend accidentally. This strategy will get you well on your way to your emergency fund goal – and provide money to cover unexpected costs while you're starting out on your own.
Save for retirement. Retirement can seem far off and dull compared to a concert ticket or a beach getaway with friends. But now is the perfect time to start saving for retirement. Saving is easier now than it will be later in life, when you have more obligations. And the more you save now, the more time that money has to grow throughout your career. For example, if you save just $100 per month, earning 6.5 percent compounded interest, your balance would grow to more than $320,000 over 45 years. When you get a raise, increase the amount you save. If you have access to an employer's retirement fund with matching contributions, take advantage of it. If not, talk with a financial advisor about your options, including opening an individual retirement account (IRA).
Look into student loan options. As you get started in your career, review student loan debt programs. If you are entering a profession such as public service, nonprofit work or teaching, you may qualify for loan forgiveness. If you think you may qualify, check into this immediately so you can receive any benefit available. If you think you might not be able to make loan payments, contact your lender right away to set up a repayment program. On the other hand, if you can repay student loans early, do so. You are not required to carry that debt for 10 or 20 years.
Build a credit history – carefully. Credit card offers will probably bombard you when apply for jobs, take out a car loan, or move into an apartment that does credit checks. You may learn from these experiences that you have no credit history. By obtaining and using a credit card for small expenses, you can accumulate a record showing that you pay your bills on time, are financially responsible and are building a positive credit profile. This practice is a sound one, as long as you can pay whatever you charge each month, in full and on time.  
Making decisions on how to use a paycheck is not a pass/fail proposition. If you have misspent your first paycheck, resolve to do better with the next one. Every dime you invest or use to repay debt is a contribution to your future.

Andrew Housser is a co-founder and CEO of Bills.com, a free one-stop online portal where consumers can educate themselves about personal finance issues and compare financial products and services. He also is co-CEO of Freedom Financial Network, LLC providing comprehensive consumer credit advocacy and debt relief services. Housser holds a Master of Business Administration degree from Stanford University and Bachelor of Arts degree from Dartmouth College.