Sales - Money
7 Things to know about applying for a personal loan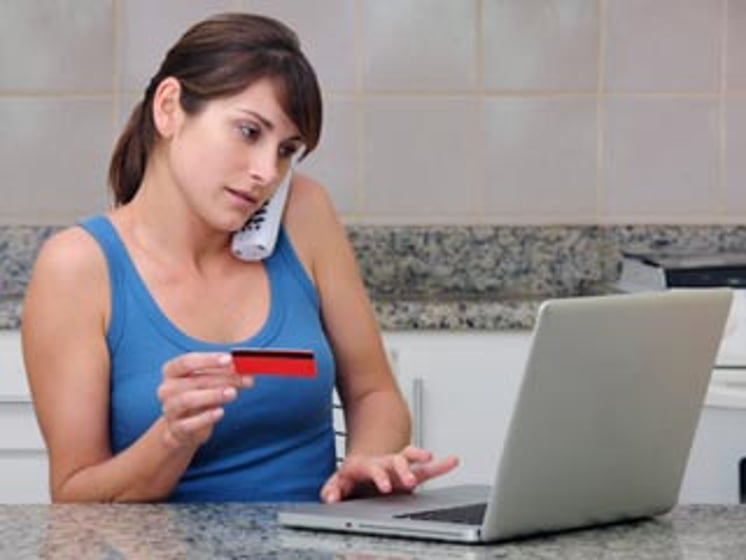 At different times throughout life, most people will face the need for a significant amount of money. Perhaps it is to pay for a wedding, fund a child's adoption, take the trip of a lifetime, or consolidate credit card debt or medical bills. The best way to pay any expense is to save up for it, but that is not always possible. 
Instead, you might consider taking a personal loan. How do you know if a personal loan is the right choice? Here are seven things to know before you begin a personal loan application.
Applying for a loan involves a credit check. Personal lenders will want to confirm that you have a history of paying debts on time. They also want to be confident that you have the income to repay what you owe. One measure they use to help determine these things is your credit history. A wide range of credit scores can qualify for a personal loan; every lender and every individual is unique. Different credit profiles will qualify for different interest rates; people with lower scores will pay higher rates.
Some lenders consider aspects of your background beyond credit. If you have applied for a loan from a traditional bank or credit union, you know that the process usually involves filling out forms and then waiting for an answer from a loan underwriter. Yet traditional credit data does not necessarily account for your complete financial profile and ability to pay your debts. Independent lenders may use different criteria to help evaluate how likely you are to repay a loan. Some will have a direct conversation with applicants, which allows you to provide information and context about your credit profile. You also could offer evidence of your financial responsibility beyond your credit score – such as savings, life insurance and other factors.
Loans usually come with an origination fee. Personal loans typically charge an origination fee of 1 to 5 percent of the loan amount. Take this fee into consideration when evaluating a personal loan and deciding how much to borrow.  
Lenders need to know you will make steady payments. If you miss a payment or due date on a personal loan, your credit profile will suffer. That can reduce your ability to get credit in the future. Most debt refinance loans have a term of 36 to 60 months with strict payment schedules. Before applying, be sure you can make the payment every month.
Loans have a lower interest rate than many credit cards. If you are serious about eliminating credit card debt, the lower interest rate on personal loans can be a key factor in the decision to apply for a loan. Today, credit cards can carry interest rates of 15-25 percent. A personal debt refinance loan can lower that rate by 2 to 4 points. If you repaid $10,000 over 60 months at a 20 percent credit card interest rate, you would pay $265 per month. The interest fees you paid would total $5,894. If you could lower the interest rate to 16 percent with a personal loan, over the same 60-month period, you would pay $243 a month and save more than $1,300 in total interest expense. Plus, the discipline a personal loan requires to pay interest and principal every month often makes it a good choice for people committed to eliminating credit card debt.
Personal loans do not directly put your home at risk. Consumers considering applying for a personal loan often also consider a home equity loan. Keep in mind that home equity loans borrow money from the value of your home. If you cannot repay the home equity loan, the lender can take action against your home. 
Use the loan to get out of debt – not into more debt. If you are applying for a personal loan to use for debt consolidation (to pay off credit card debt), make sure you are using a budget and can avoid incurring additional debt. If you are making payments on a personal loan, but continue to accrue debt on the credit card, the problem only grows. 
Before applying for a personal loan, it is a good idea to closely review your monthly budget so that you are certain how much you can afford to pay. If the monthly amounts and payment schedule work for you, a personal loan can provide a welcome option. Many people benefit from the predictable payments that eliminate your debt by the end of the loan term.

Andrew Housser is a co-founder and CEO of Bills.com, a free one-stop online portal where consumers can educate themselves about personal finance issues and compare financial products and services. He also is co-CEO of Freedom Financial Network, LLC providing comprehensive consumer credit advocacy and debt relief services. Housser holds a Master of Business Administration degree from Stanford University and Bachelor of Arts degree from Dartmouth College.