Sales - Money
6 things debt collectors may not want you to know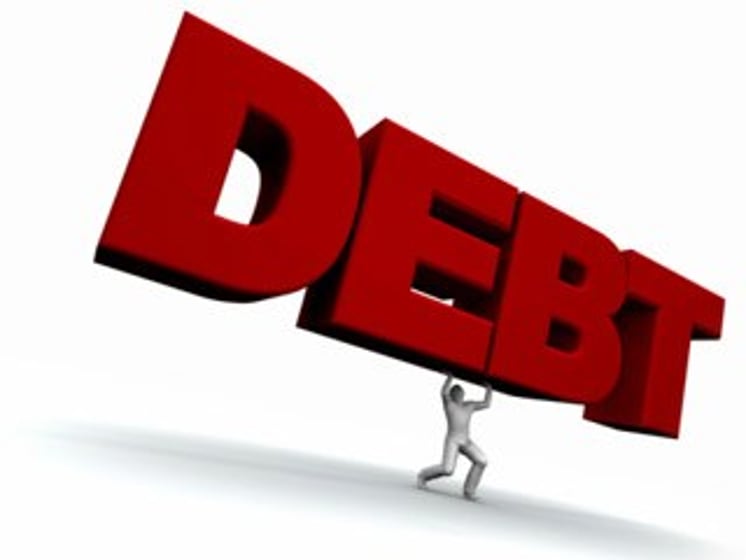 It is no fun to get a call from a debt collector. Whether you are struggling with bills you cannot pay, have been dreading the day an old medical bill catches up with you, or have no idea what the collector is asking about, these calls can be uncomfortable at best. You are not alone – almost a third of U.S. consumers reported being contacted last year by a creditor or debt collector about a debt. Here are some key facts to know if a collector contacts you. 
You do not have to reveal personal information. A collector might ask for your Social Security number, date of birth or other information. You are not legally required to provide this information. Instead, collectors must use the information they already have available to them. Similarly, while collectors can contact a family member – with the sole purpose of trying to locate you – they are not allowed to share your personal information with people they may call. Once collectors locate the person who owes the debt, they cannot continue contacting relatives, friends or co-workers.
You have a right to ask for details – and you can ask a debt collector not to contact you. When a debt collector calls, you can (and should) ask that they verify the accuracy of the debt. The collector must provide details of the debt when they speak to you, or in writing, within five days of the call. You then can confirm that you actually owe the amount. If the information is inaccurate, you have 30 days to dispute the debt. If you dispute a debt, the collector must respond with information showing that the debt is valid. Within 30 days of receiving this validation notice, you can send a response to the collection agency. If you disagree with the assessment, explain why and ask the company to stop contacting you. Keep a copy of your letter, and send it via certified mail so you can verify receipt. Sending a letter can stop the phone calls, but it does not erase a valid debt. The creditor or the debt collection agency can still sue you to collect a valid debt.
You can ask to have a settled debt removed from your credit reports. Even paying off an account in collections in full will not erase it from your credit reports right away. It will remain on your reports for seven years. However, if you negotiate with the collections agency to settle the debt, either with full or partial payment, you can ask that they have the debt removed from your credit reports. If they agree, get that agreement in writing before paying off the debt.
Debts have a statute of limitations. State laws determine how long a creditor has to collect an amount owed to them. Generally, the time period ranges from two to six years. After this time, you do still owe any unpaid debt – but a creditor can no longer come after you to collect it. Still, some creditors sell off this old debt to collections firms for pennies on the dollar. These collectors may try to collect the old debt. This type of debt is sometimes called zombie debt or, more formally, time-barred debt. If you receive a call about a time-barred debt, insist the collector send you information by mail. Acknowledging – verbally or in writing – that the debt is yours can make the debt "live" again and reset the statute of limitations clock. In that case, you could be liable for paying it, and it could reappear on your credit report. If this situation arises for you, contact a reliable debt or bankruptcy attorney for help.
You can file a complaint. If you believe a debt collector is acting unethically, contact authorities. Many states have debt collection laws that differ from the federal debt collection act. First, contact your state's Attorneys General office. (Find yours via the National Association of Attorneys General.) You also can file a complaint with the Consumer Financial Protection Bureau and with the Better Business Bureau in the city and state where the debt collection agency is located.
You can get help. You do not have to deal with debt collectors on your own. If you are facing serious debt and are struggling to make minimum payments, a reputable debt relief firm may be able to help. To find a reliable company, look for an accredited member of the American Fair Credit Council. 
When dealing with debt collectors, remember that you do have rights. The Fair Debt Collection Practices Act enforced by the Federal Trade Commission protects consumers against unscrupulous tactics employed by collectors. If you think you are being treated unfairly, you also can contact the FTC for help.

Andrew Housser is a co-founder and CEO of Bills.com, a free one-stop online portal where consumers can educate themselves about personal finance issues and compare financial products and services. He also is co-CEO of Freedom Financial Network, LLC providing comprehensive consumer credit advocacy and debt relief services. Housser holds a Master of Business Administration degree from Stanford University and Bachelor of Arts degree from Dartmouth College.