Sales - Money
5 personal loan traps - and how to avoid them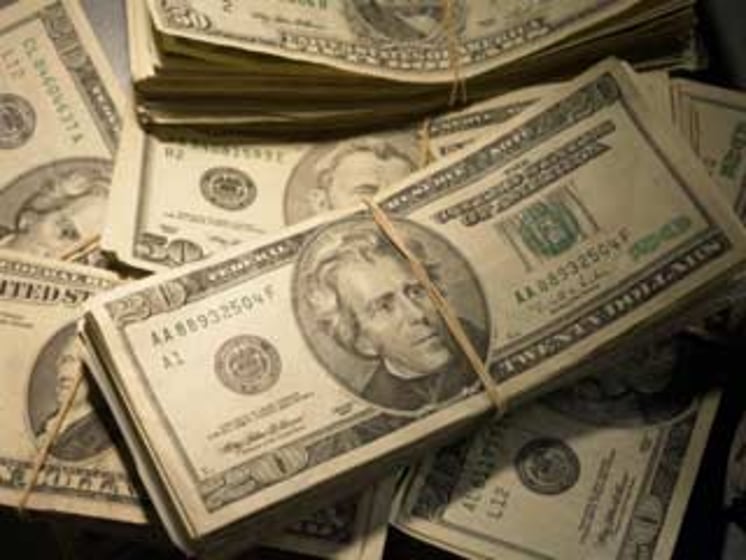 Personal loans have several benefits as a way to meet financial needs. They let you plan ahead more easily, because you know in advance the exact amount of funds you have available. They typically have fixed interest rates and terms, so your costs will not go up if market interest rates rise. They enforce the discipline of paying back both interest and principal every month, which is less costly than making minimum payments on a credit card. Finally, as long as you make the required monthly payments, you will pay off the loan within a specified period of time.
Today, more and more companies are offering personal loans. When you shop for a personal loan, you probably will encounter banks and other online companies with which you have no financial relationship. To help determine which provider is right for you, read the fine print, and ask plenty of questions to make sure the loan meets your needs before signing on. Be aware of these potential pitfalls?
Fees: Personal loans usually come with an origination fee. This fee typically ranges from 1 to 5 percent of the total amount you are borrowing. The specific fee you pay will depend on market conditions, your financial situation and your history of repaying debt. As the fee will be taken from your loan proceeds before you receive the funds, be sure to account for it when you request a total loan amount. If you need $10,000 to fund an adoption, for example, you may wish to add the amount of the origination fee to your loan request. Otherwise, you could find yourself receiving just $9,500 after the origination fee. Similarly, if at first glance your loan doesn't appear to have an origination fee, confirm with the lender before signing on. Always ask about any other fees the lender may assess, too.
Loan insurance: Some companies may set you up with a loan, and then try to sell insurance to you in case you miss a payment. They also might offer unemployment insurance that will make loan payments if you are out of work, or life insurance that will repay the loan if you should die before you repay it. When it comes to life insurance, it is better to purchase a general life insurance policy that your family can use to cover any household expenses, not just a specific loan. As for unemployment insurance, how likely are you to lose your job and need to rely on this backup? What are the policy's specific terms? Loan insurance usually is expensive, and often contains significant loopholes. If considering such a policy, ask how much it will pay, and for how long.
High interest rates: While there is more to choosing a personal lender than interest rates, do compare rates with several companies. Lenders can use very different calculations to determine the interest rate you pay. Average rates on personal loans are 14 to 18 percent. They can vary widely, however, from just over 4 percent annually (for people with exceptional credit) to 25 percent for people with poor credit. Your credit score will heavily determine the rate you pay. When you complete an application to receive a personal loan, the lender will check your credit. While this can have a short-term impact on your credit scores, simply requesting the rate you qualify for will not impact scores. 
Lack of customer service: Some lenders you find online may claim to offer excellent rates and terms, but if it's impossible to speak with a "live" and knowledgeable representative, beware. Today's independent lenders use different criteria than a traditional bank or credit union to evaluate how likely a person is to repay a loan. Those with skilled consultants can answer questions and identify the best solution for you, based on credit profile and other factors. This can be especially helpful for consumers whose credit scores do not reflect their repayment capabilities.
Tempting offers: Often, after you apply for a loan, you will see several options from lenders. One alternative might be a loan with a lower payment and longer term. Be aware that this means the total cost of the loan will be higher.  If you can afford more, then take a shorter-term loan. Other offers might be for more money than you applied for. Only borrow what you need, and what you can repay promptly. Carefully read the fine print and ask a financial advisor for a second opinion if you are uncertain how much to borrow. 
After you receive your loan proceeds, be sure to use your funds the way you intended. If you are using a personal loan for debt consolidation (to pay off credit card debt), some companies will assist you with this goal by sending funds you borrow directly to lenders. If your loan will pay for a particular expense, set the funds aside in a safe account until you need them. Then establish your regular repayments and enjoy the financial freedom of a well-chosen personal loan.

Andrew Housser is a co-founder and CEO of Bills.com, a free one-stop online portal where consumers can educate themselves about personal finance issues and compare financial products and services. He also is co-CEO of Freedom Financial Network, LLC providing comprehensive consumer credit advocacy and debt relief services. Housser holds a Master of Business Administration degree from Stanford University and Bachelor of Arts degree from Dartmouth College.