Entertainment
Patty Jenkins signs record-breaking deal to direct Wonder Woman 2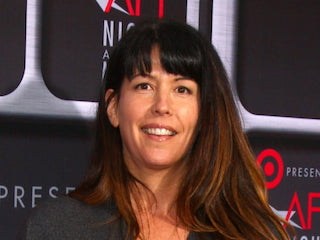 Patty Jenkins' return to the director's chair for Wonder Woman 2 was first reported in June, but it took a few months to make sure everything was in order. The filmmaker was finally confirmed for the still-untitled film this week — and her deal makes her the highest-paid female director in Hollywood history.
According to The Hollywood Reporter, it was an "unusually lengthy and tough negotiation" that led to the filmmaker signing a deal to direct, co-write, and produce the sequel to Wonder Woman, with Jenkins pushing to earn as much as Man of Steel and Batman v Superman: Dawn of Justice director Zack Snyder. Jenkins' deal reportedly earns her between $7 million and $9 million for her work on the film, along with a large percentage of the film's back-end earnings (i.e., what it makes in profit after covering its production and promotion costs).
Given that Wonder Woman outearned all three of the other films in Warner Bros. Pictures' superhero cinematic universe in U.S. theaters and was the only film to receive positive reviews from professional critics and general audiences alike, the deal makes sense. But it also sets a new precedent for female directors, who have traditionally earned less than their male counterparts in Hollywood.
At this point, little is known about the plot of the Wonder Woman sequel, although star Gal Gadot will indeed return to play the world-famous DC Comics heroine.
Jenkins, who also directed 2003's Monster, initially joined Wonder Woman as a replacement for original director Michelle McLaren, who left the project due to creative differences with the studio. Moving forward with Jenkins at the helm, Wonder Woman debuted to an impressive $103 million opening weekend, setting multiple box-office records and kicking off a run that has resulted in earnings of more than $410.5 million domestically and $816.3 million worldwide so far. Wonder Woman eventually eclipsed Guardians of the Galaxy Vol. 2 to become the highest-grossing movie of the summer in U.S. theaters, and currently sits in 20th place among the highest-grossing movies of all time domestically.
In July 2017, Warner Bros. Pictures set Dec. 13, 2019, as the release date for the Wonder Woman sequel.