Entertainment
'Game of Thrones' Season 8 will have multiple endings to avoid spoilers
Updated:
September 15th, 7:14 AM CDT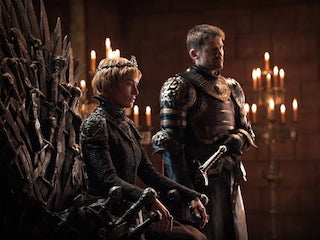 Avoiding spoilers for popular movies and television series can be difficult these days, but HBO is hoping to keep fans guessing about the conclusion of Game of Thrones season 8 by filming multiple endings for the final story arc of the wildly successful show.
Casey Bloys, HBO's president of programming, revealed the news regarding the multiple endings to The Morning Call, and indicated that even the show's cast members won't know which ending will be the real one until the episode airs.
"I know in Game of Thrones, the ending, they're going to shoot multiple versions so that nobody really know what happens," said Bloys. "You have to do that on a long show. Because when you're shooting something, people know. So they're going to shoot multiple versions so that there's no real definitive answer until the end."
Game of Thrones is far from the only show to make use of such a strategy. The popular prime-time soap opera Dallas famously filmed multiple versions of the conclusion to its "Who shot J.R.?" story arc in the 1980s, while more recent shows such as Breaking Bad and The Sopranos also filmed several different endings for their respective series-ending episodes.
Given that episodes from the last few seasons of Game of Thrones and other popular television series have also been leaked early by hackers, there's reason for HBO to be concerned about the details of the show's conclusion being revealed earlier than intended. Whether the multiple-ending strategy will actually be able to prevent story details from leaking in such a scenario remains to be seen.
Fortunately, the end of Game of Thrones isn't expected to mean the end of shows set in the world of novelist George R.R. Martin's "A Song of Ice and Fire" series. Multiple spinoff series are in various early stages of development for HBO, although it's uncertain how many — if any — will go into production for the network.
There's no official premiere date for Season 8 of Game of Thrones at this point. Unconfirmed reports have indicated that a premiere in late 2018 or early 2019 is likely, and the final season is rumored to consist of just six episodes. Each of those episodes could be a feature-length chapter in the show's concluding story arc, though, if one particularly well-circulated rumor is to believed.