Entertainment
Back to Pandora: Cameras have officially begun rolling on 'Avatar 2'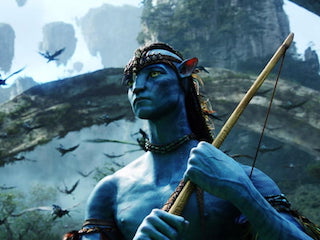 It's been almost a decade since James Cameron's Avatar hit theaters, and now cameras have finally begun rolling on Avatar 2, the long-awaited sequel to the highest-grossing film of all time worldwide.
Cameron's Lightstorm Entertainment 20th Century Fox announced this week that principle photography and motion-capture filming has kicked off on the first of four sequels the director has planned. All four sequels are expected to be filmed back-to-back, then released across a six-year span, from 2020 to 2025.
The majority of the 2009 film's cast members are expected to return for the sequels, with Sam Worthington, Zoe Saldana, Joel David Moore, Stephen Lang, Matt Gerald, and Sigourney Weaver all reprising their roles. Lang was confirmed to return as Colonel Miles Quaritch last month, with Cameron indicating that he will be the villain of all four sequels.
Newcomers to the franchise include Sunshine and The Dark Horse actor Cliff Curtis and Game of Thrones actress Oona Chaplin.
The first Avatar was released December 18, 2009, and went on to become the highest-grossing film of all time worldwide, with more than $2.7 billion in ticket sales. The film was also the highest-grossing film of all time in U.S. theaters until Star Wars: Episode VII – The Force Awakens surpassed it with $936 million in domestic box-office earnings. (Avatar earned $760 million domestically.)
Avatar 2 is currently scheduled to hit theaters exactly 11 years after the first film, with a premiere date of December 18, 2020. A third film is scheduled to premiere December 17, 2021, followed by a fourth film on December 20, 2024, and a fifth film on December 19, 2025. In July 2017, Weaver indicated that extending the franchise to five films is more than just a cash grab.
"There's a very good reason why it turned out to be four sequels," she promised. "Having read all four of them, I think they're absolutely extraordinary and worth the wait."
All five of the Avatar films will be produced by Cameron and his producing partner Jon Landau through the pair's Lightstorm Entertainment, with scripts penned by Cameron, writing partners Rick Jaffa and Amanda Silver, Josh Friedman, and Shane Salerno.