Sales - Money
5 Baby steps to avoid bigger-than-baby debt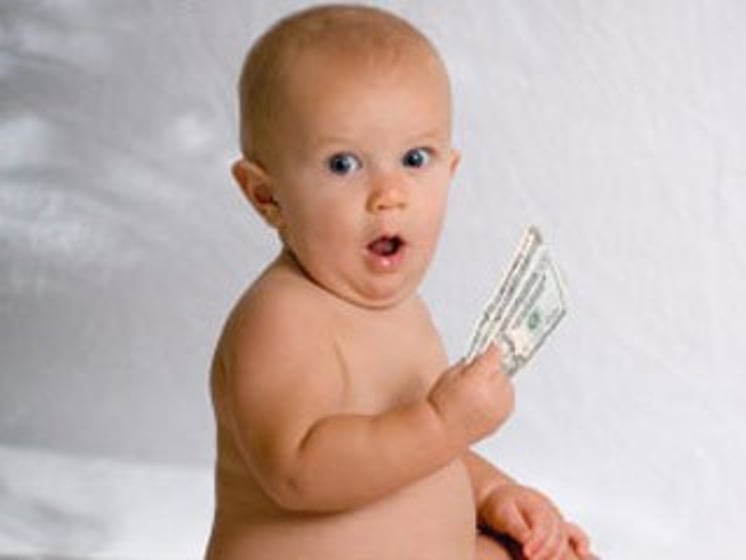 Thinking about having a baby? You are not alone. Nearly 4 million babies were born in the United States in 2016. Each of those infants arrives with a cost. On average, delivering a baby in the hospital can cost a new parent up to about $14,000, or the annual maximum out-of-pocket limit on their insurance plan, whichever comes first.
Facing that kind of a bill before you even start budgeting for diapers, car seats and child care can be intimidating. What's more, raising a child is a lifelong commitment – one that brings both expected and unexpected costs. 
Consider your finances when planning. Parents today are waiting longer than ever to start a family. Women are 28 years old, on average, when they have their first baby, and men are over 30. One advantage to having children closer to age 30 is that by then, you might have greater financial security and better skills for parenting.
Before you make your birth plan, make a financial plan. A 2017 study found that about 50 percent of hopeful parents anticipate that their first year with a new baby will cost about $5,000. The actual cost is more than $21,000. Ideally, you should begin living on a budget that accounts for the costs of raising an infant before the bundle of joy arrives. You may need to include the costs of child care, medical appointments and procedures, diapers and supplies. Don't forget costs related to any lifestyle changes you are considering, such as one parent leaving a job or switching to part-time work. An online calculator can provide a sense of how your costs will change in the first year.
Plan for adoption costs. The cost of adopting a child varies widely. Adopting a foster child can cost almost nothing, while privately adopting an infant can cost $40,000 or more. Significant income tax credits can help offset some costs. In some cases, gifts from family and friends or other fundraising options might help, too. If considering adoption, carefully consider the financial aspects before settling on the best path to parenthood.
Put insurance coverage in place. Health insurance can help minimize the costs of prenatal care and delivery. You can apply for coverage even while you are pregnant. Still, you will likely need to pay medical fees up to the amount of your deductible. Does your employer provide access to a health savings account or flexible spending account for health care and child care? If so, you may try to increase the amount you are saving in the plan. Before the baby arrives, review (or secure) life insurance policies. Determine whether your employer's benefits plan will cover pregnancy-related absence.
Eliminate debt, including student loan debt. If you are struggling with debt, eliminate as much as you can before your family expands. It won't get easier to repay credit cards or loans after baby arrives. Among millennials – the age group now becoming parents – 34 percent with a household income of $75,000 or more worry about being able to repay their student loans. If you cannot make a loan payment, or cannot pay the full amount, ask your lender about payment plan options. If you can't get out of debt on your own – for instance, you cannot make monthly minimum payments – consider contacting a reliable debt settlement firm for help. The American Fair Credit Council is one place to look for a reputable company.
Expanding a family comes with expanding costs. By planning ahead, you can prepare for these expenses. Good general financial management can help you be prepared for whatever your personal baby boom brings.

Andrew Housser is co-founder and CEO of Freedom Financial Network. The family of companies, providing innovative solutions that empower people to live healthier financial lives, includes Freedom Debt Relief and Bills.com. Housser holds a Master of Business Administration degree from Stanford University's Graduate School of Business, and a Bachelor of Arts degree from Dartmouth College.