Entertainment
Netflix keeps on growing, bumps budget for original programming to $8 billion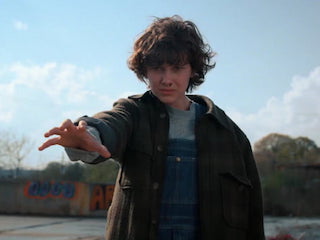 The house (not House of Cards) that Netflix built has more competition than ever, but a recent earnings report shows that the company is very much dominating the streaming TV game, and could wind up spending $8 billion on original programming next year.
The Los Gatos, California-based company impressed at this year's Emmy Awards, earning 91 nominations and taking home 20 trophies. Over the past five years, Netflix has successfully transitioned from a content distributor to a content producer, and now boasts a massive stable of popular original programming. Based on its quarterly earnings report, Netflix is actually growing faster than expected, and has increased its estimated budget for new content in 2018 by roughly $1 billion.
In August, we reported that Apple was planning to spend $1 billion on original content over the next year. While this might sound like a lot, it actually pales in comparison to the $2 billion and $4.5 billion spending estimates for Amazon and HBO, respectively. And, though that might sound like a lot, Netflix was planning to spend around $7 billion in 2018 before bumping that number up to $8 million.
Perhaps this is why Netflix is raising its prices in the U.S., a move that will surely grind the gears of many domestic subscribers. The international market represents Netflix's best opportunity for projectable growth, so it makes sense that the service would increase spending on original content targeted outside America (like the acclaimed 3%, a Brazilian production).
An official statement in the release seems to back up this idea: "Our future largely lies in exclusive original content that drives both excitement around Netflix and enormous viewing satisfaction for our global membership and its wide variety of tastes." In the third quarter of 2017, Netflix added 5.3 million new subscribers — 850,000 in the U.S., and 4.45 million international subscribers. According to the earnings report, those numbers are expected to rise in the fourth quarter, to a total of 6.3 million.
Netflix's stock value has risen over the past year with impressive regularity (see this chart), reaching more than $202 per share as of today. Wall Street estimates had adjusted earnings pegged at 32 cents per share, but the actual number ended up at 37 cents per share.