Sales - Money
9 steps to take to continue recovering from fire, flood or hurricane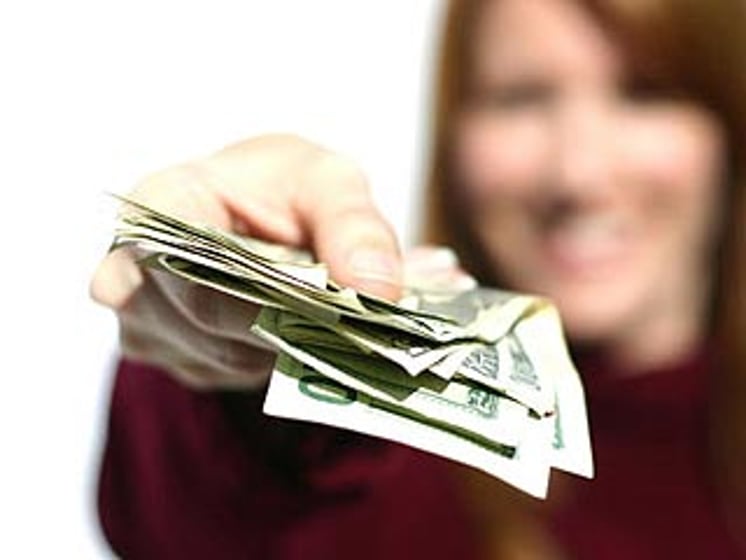 In the past six months, the United States has faced an unprecedented number of disasters. From fires, floods and hurricanes to accidents and acts of violence, thousands of people have seen their lives upended. What's more, even while everyone from politicians and neighbors argues about climate change, many scientists predict even more dramatic weather and storms in coming years. 
After a disaster strikes, the first steps are difficult, but they are often the most straightforward – finding food, shelter and help in the immediate aftermath. As the days, weeks and months go on, though, it is important to take the next steps. 
Do not neglect your health. Even with good insurance, costs of medical care can be expensive. But if you experience worrisome symptoms, from an infection to chest pain, take care of yourself right away. Steer clear of potentially polluted water, mold-contaminated housing and vehicles, and areas experiencing severe air pollution due to a fire or chemical leak. Protecting your health can be costly – but your life is irreplaceable.
Keep a record of damage and the action you take. If your property has been destroyed, take photos or videos of the damage. If you can, keep the damaged items until your insurance company has inspected them. Write down a list of what you have lost. And when you communicate with your insurance company, the government or a medical provider, keep records of every email, letter or conversation, including copies and mailing dates.
Secure insurance coverage. Only 20 percent of homeowners have flood insurance. That means that most people will not receive insurance reimbursement due to flooding. If you have been affected by a flood, it still is important to contact your home and auto insurance company. Ask what your policy covers and file a claim if you can. If you do not have flood insurance it's not too late to buy it for the next potential disaster. The federal government manages the flood insurance program. Learn more at https://www.fema.gov/national-flood-insurance-program/How-Buy-Flood-Insurance. 
Request financial help. The Federal Emergency Management Administration (FEMA) manages funding for people affected by a declared disaster. Begin the process at https://www.disasterassistance.gov/. If you filed months ago and have received a FEMA determination letter, read it carefully. Be sure to keep all of your receipts showing how you spent the funds that FEMA allocated to reimburse your loss. FEMA can audit your spending for three years.
Avoid becoming a victim. Watch out for predatory contractors and other scammers. Be aware that FEMA does not authorize contractors to contact you, and government workers will not ask for money or accept payment. If you are unsure of a contractor's identity, or if you suspect fraud, contact the National Center for Disaster Fraud at (866) 720-5721 or email disaster@leo.gov. 
Protect your identity. People could be more vulnerable to identity theft after a disaster because of lost documents, missing postal mail or other chaos. Check your accounts regularly to watch for any unexpected activity. Especially in the wake of the Equifax credit breach that affected millions of accounts in September, it is a good idea to review your credit reports. You can get a copy of your credit report from each of the three major credit reporting agencies, for free, once a year, at www.annualcreditreport.com. You also can receive a year of free credit monitoring from Equifax if you sign up by Jan. 31, 2018. Visit www.equifaxsecurity2017.com to learn more.
Contact your creditors. If you are having trouble making payments on time because of losses, lost or delayed employment, or costly repairs, contact your mortgage company, credit card banks, student loan company or other lenders. Many companies are suspending certain rules and penalties for people in disaster-affected areas. 
Be open in the college application process. This time of year, thousands of high school seniors are applying to college. If a disaster has affected your ability to apply, let your would-be colleges know. You may be eligible for an application fee waiver, an extended application deadline or other adjustment. The same goes for students who need to take standardized tests such as the SAT or ACT. The test services may offer special provisions; see the test registration websites or check with your school for details.
Get help with debt. After a disaster, if you find yourself facing a mountain of credit card debt, and you are struggling to make minimum payments, consider getting help. Debt settlement may provide a viable option in this scenario.
As with any difficult situation, the only way forward after a disaster is to take one step at a time. With these nine steps, you will be that much farther along the path to recovery – and hopefully, better prepared for the next unexpected event.

Andrew Housser is co-founder and CEO of Freedom Financial Network. The family of companies, providing innovative solutions that empower people to live healthier financial lives, includes Freedom Debt Relief and Bills.com. Housser holds a Master of Business Administration degree from Stanford University's Graduate School of Business, and a Bachelor of Arts degree from Dartmouth College.