Sales - Money
6 ways to eliminate painful holiday debt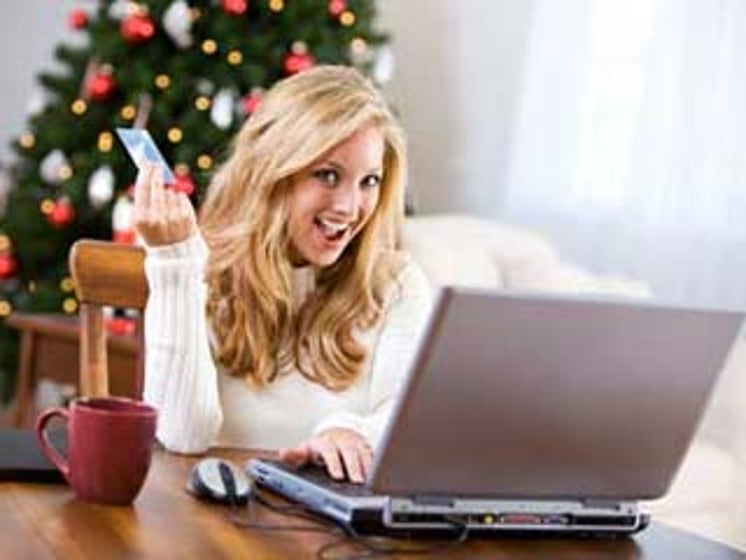 The holidays are known for fun, family – and overspending. And as with any celebration, once the new day dawns, some people face regrets. A holiday debt hangover is even worse than the physical kind because it can last for months or even years. Holiday debt cannot be solved with a simple antacid, but making a plan can ease the pain and improve your future prospects.
This year, consumers spent up to $1,226 on gifts. Households earning $100,000 or more nearly doubled that amount. That generosity is due, in part, to economic stability. About 8 of 10 people report that their financial situation is the same as or better than it was last year.
Retailers are cheering the best holiday sales since 2011. A third of that spending was expected to be on credit cards, according to a survey by Discover. While credit cards are convenient and often offer perks like cash-back rewards, they can bring spending worries, too. In the Discover survey, 12 percent of people said they used credit because they did not have enough cash for their holiday expenses. And Experian found that 22 percent of millennials planned to open a new credit card specifically for holiday spending. 
So, if you are feeling uneasy about the prospect of facing holiday bills, you are not alone. These six steps can help you ease the headache and move forward with a healthy approach.
Face the consequences. Up to 30 percent of your FICO credit score is based on how much debt you have. Carrying debt could reduce your credit score. People with lower credit scores may pay more for everything from mortgages to car insurance. These effects could make holiday bills even costlier than you realize.
Go beyond the minimum. If, for example, you owe $1,000 from the holidays at a 17 percent annual interest rate, your minimum payment might be around $25 monthly. It will take 57 months – almost five years – to pay it off with only minimum payments. During that time, you would pay $452 in interest. If you can instead pay a flat $108 a month, you can repay the debt in 10 months. You'll also save $372 in interest charges.
Make extra money where you can. Consider looking for part-time work such as pet sitting, babysitting, snow shoveling, delivering newspapers or other items, working retail or driving for consumer-to-consumer companies. Sell things you do not need. Use the proceeds from these efforts to pay credit card bills. Do the same with any "windfall" money, such as money from a bonus, a raise or a gift.
Use your tax refund. Do you expect an income tax refund? You can file income taxes as soon as you receive forms such as W-2s from employers. Have your refund direct-deposited, and you could be repaying credit card bills as early as February.
Create a long-term debt payoff strategy. If your debt troubles are bigger than just the holidays, two methods can help eliminate what you owe. First, decide how much you can pay toward debt each month. Then use the "avalanche" or "snowball" method to repay your debt:
Avalanche: This method involves paying off credit cards in the order of highest interest rate. From the total amount of money you set aside to pay your debt each month, make minimum payments on every credit card. Then use the additional money you have available to pay on the card with the highest interest rate. Repeat this process every month until that credit card has been paid off. Then add every dollar you were using to pay off the highest-interest card to what you were already sending to the second-highest-interest credit card. Keep following this strategy – paying the same amount each month toward your debt – until you clear every debt. 
Snowball: This method involves paying off the lowest debt amount first. First, pay the minimum on all cards. Then apply remaining funds to the credit card with the lowest balance. Once you pay off the first credit card, continue paying the same monthly amount you started with. Follow the same strategy as the first credit card: Pay the minimum payments on all other cards while using all the remaining funds to pay off your second-lowest debt. 
Face the truth about your debt situation. If you are juggling credit card balances and have trouble making even minimum payments, you may need some help. For people who cannot get out of debt on their own, many options exist. Sometimes, it can help to ask lenders to reduce interest rates or work out payment plans. In even more serious cases, you may wish to seek help from a reputable debt relief firm. 
It is never too late to resolve to improve your financial health. Put away those credit cards, plan to eliminate the holiday financial hangover, and start saving for next year. After all, the coming holidays are fewer than 12 months away!

Andrew Housser is co-founder and CEO of Freedom Financial Network. The family of companies, providing innovative solutions that empower people to live healthier financial lives, includes Freedom Debt Relief and Bills.com. Housser holds a Master of Business Administration degree from Stanford University's Graduate School of Business, and a Bachelor of Arts degree from Dartmouth College.