Entertainment
The best free-to-play games you can try right now on PC or console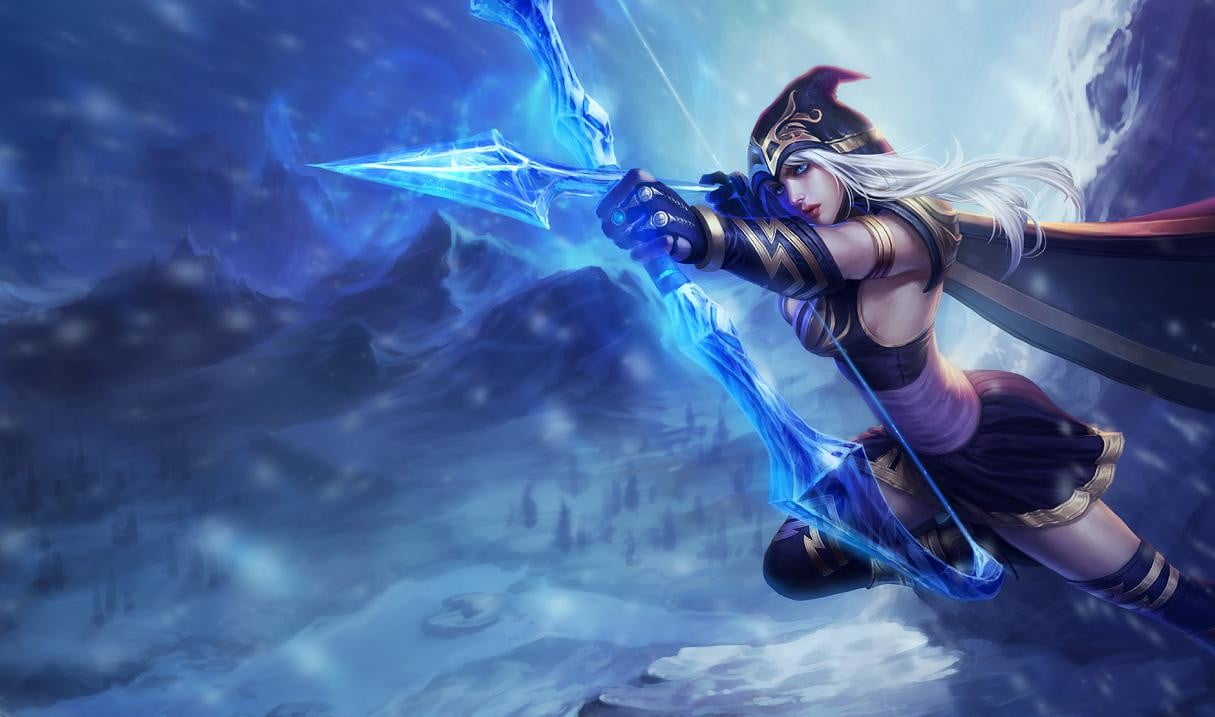 By Gabe Gurwin
With hundreds of great free-to-play games to choose from, it's possible to never spend a nickel in your efforts to thwart alien invasions, destroy evil orcs, and deliver a beating to unsuspecting opponents. "Free-to-play" no longer indicates a low level of quality, either, and we've played plenty of titles that give full-priced video games a run for their money. Here are some of the best free-to-play games available right now, regardless of whetheryou're a PC or console gamer.
'League of Legends' and'Dota 2'
No free-to-play list would be complete withoutLeague of Legends. The MOBA (Multiplayer Online Battle Arena) was nothing short of a revolutionary when it first landed onPC in 2009, and it has only improved in the years since its original release. The game is free to play with a limited number of heroes, called "Champions," and more can be purchased usingeither real money or "IP," which is earned through normal play. Though the genre has never been particularly inviting to new players, Riot has created a more newbie-friendlymultiplayer experience than some of its contemporaries, and if you're just getting started, there is almost a 100-percent chance that one of your friends already plays League of Legends.
Though it's harder to learn than League of Legends and Blizzard's Heroes of the Storm,Dota 2 players will accept no substitute. Unlike League, all 113 heroes are available for free in Dota 2, including the melee-focused Earth Spirit, who resembles an odd mix of the Iron Giant and the Incredible Hulk, and the Invoker, whose appearance is similar to the elves seen in the Warcraft franchise. The game's combat is hectic and you're likely to get beaten into oblivion during your first round, but should the addiction take hold, you might not need to play another game for months to come. The good news is, there's a massive competitive championship every year called The International, where you could potentially turn yourDota 2 obsession into cash — if you're good enough.
'Hearthstone'
Blizzard is the master of polish, and this was never more apparent than when the developer released Hearthstonein 2014. Taking fan-favorite characters from the Warcraft series (Thrall, Jaina Proudmoore, etc.) players battle in a Magic the Gathering-style cardduel to the virtual death, using a variety of spells and minions — includingMurlocs — in an effort to lower their opponent's health to zero.
It's a deceptively simple premise. Aside from "mana crystals," which determine how many cards — and which cards — you can play in any one turn, there really aren't very many unique game mechanics to Hearthstone. That said,Blizzard has balanced the game so perfectly that you'll be saying "just one more game" for hours on end. New cards, which can be purchased using gold earned through normal play, help you develop your own custom decks, allowing for a range of strategies. You can also get cards more quickly by spending real money, though gold is given out at such a liberal rate that it rarely feels necessary.
'Killer Instinct'
Nearly two decades after the release of the original game, Microsoft and Double Helix relaunched Killer Instinct as a touch-as-nails fighter with enough style to give Mortal Kombat and Street Fighter a run for their money. Classic characters such as Jago, TJ Combo, and Sabrewulf make their return, and the game has remained a staple in the competitive fighting scene since it launched in 2013. Developer Iron Galaxy has improved upon the formula in the last few years, too, and the addition of awesome combatants like Spinal and Battletoads' Rash add variety and a healthy dose of nostalgia.
All modes are available in Killer Instinct without paying a dime, but you're limited to just one character at a time. However, Xbox Live Gold subscribers have received the "Ultra Edition" of the game's first season for free in the past, and a forthcoming Games With Gold giveaway includes free access to the second season's characters.
'Kingdom Rush'
There are plenty of free-to-play tower defense games to choose from, but none of them have as much personality and charm as Kingdom Rush. The gameplay is simple, with the player buildingarcher towers, barracks, and other defensive structures at fixed locations to hold off waves of incoming foes, along with the help of an upgradeable hero character. By calling for reinforcements, you can create enormous melees that play out in adorable, cartoonish fashion.
Like all worthwhile tower defense games, Kingdom Rush alsofeatures an excellent, gradually-increasing difficulty that tasks you with perfect time and resource management. Buildingthe right mix of structures is absolutely crucial for success, but if you find yourself in a pickle, being able to rain down hellfire on invaders from above can quickly turn the tides back in your favor.
'Warframe'
Combining the futuristic science-fiction aesthetic of games such asMass Effect and Halo with slick, martial arts-inspired combat, Warframe is one of the most impressive action games available right now, and you can play it on both consoles and PC. It launched in 2013 and has only seen its player-base grow substantially over the last few years — more than 26 million people have played it so far — and though it's free-to-play, Warframe still serves as an excellent example of the technical capabilities of both the Xbox One and the PlayStation 4. It should be among the first games you try when you get your new console.
Warframe also includes a remarkable number of customization options, which allow you to modify your weapons and "Warframe" exo-armor, thus letting you better cater your gear toward your specific playstyle. You even have access to your own personal spaceship, which you'll use as your base when between missions. Once you touch down on-foot, however, your mobility won't be limited; seven different parkour moves allow you to navigate hard-to-reach areas and get the drop on enemies.
'World of Tanks'

It has spawned spin-off games focusing on ferocious naval and air battles, but nothing can top the intense warfare offered in the original World of Tanks. Featuring armored destroyers from America, England, Germany, China, France, and the Soviet Union (among other nations),World of Tanks' multiplayer matches are absolutely massive, with team constantly vying to gain tactical positions over one another as they fire long-range shots, flank enemies, and protect their allies. Tanks have roughly a dozen different armored plates, too, each with their own level of protection against incoming fire.
For those willing to risk their skin a little bit more, the "self-propelled gun" class will allow you to take out a large number of enemies, provided they don't immediately spot you and blow you to oblivion. A detailed guide — available on the game's official website — will get you started with your first tank from any of the available classes, and it offers some additional tips to keep your tank in one piece during your first few matches. Once you're feeling comfortable with the game's combat, you can join a clan and attempt to take control of the "global map," which not only earns you bragging rights, but also special vehicles and in-game currency.
'PUBG Mobile'
The Xbox One and PC versions of PlayerUnknown's Battlegrounds aren't free-to-play, but if you want to enjoy some strategic battle royale action on the go and aren't in the mood for Fortnite, PUBG Mobile is a great alternative. The game is based on the PC version, and included touch controls so you can still aim down your weapon's sights, loot buildings, drive across the game's enormous map, and whack people with a frying pan. For running long distances, a simple virtual stick lock lets you essentially "set it and forget it," and there's even voice chat support for your squad-based games so you can coordinate with your teammates before going in for the kill.
PUBG Mobile isn't a hastily-built cash-in, either. The game has been optimized for mobile devices, running at a framerate that can often put the Xbox One version to shame. Depending on your device — iPhone 6S is the oldest supported phone — the game will automatically pick graphical settings, but you can change them at any time in order to maximize detail or improve performance. A recent update also added the desert map "Miramar" to the game, and new missions and activities give you reasons to keep playing beyond just the coveted chicken dinner.
'Hawken'
If you're looking for a Titanfall-like shooter but don't want to spend any cash, then Hawken is the game for you. Available on the PlayStation 4, Xbox One, and PC, Hawken features20 different mechs spanningthree different classes, each with their own array of weaponry and special abilities that allow you to heal yourself on the fly and deliver massive amounts of damage to opponents. You can even set up a hologram of yourself to confuse enemies, though they'll probably search for you in earnest once they realize what you did. Unlike Titanfall 2's simple heads-up-display, there are 11 different elements you'll have to monitor while in combat, including your fuel gauge, weapon heat level, available items, and active and inactive internal parts.
Hawken currently features eight multiplayer maps and five different game modes, giving you the chance to not only take on other players, but also the AI in cooperative play. Although you'll earn in-game credit toward unlocks, various premium bundles are also available, allowing you to access additional mechs, a slew of customization options, and itemsbetter suited for yourpersonal playstyle.
'Pokmon Go'
Pokmon Go wasnothing short of a phenomenon when it launched in 2016. Unlike the other games on our list, it actively encourages you to get out of your house and go explore your neighborhood, city, and even other countries in order to catch Pokmon. The allure of capturing a rare monster so that you can show it off to your friends has kept us playing for months, as has the Instinct, Valor, and Mystic teams' ongoing battle for world supremacy. Given their are so many Pokmon masters in the wild now, it will be a little bit of a struggle for a newcomer to make a name for themselves, but with a little luck and a whole lot of walking, you can be the "very best."
Substantial updates released following the game's initial launch have only improved the experience. Additional Pokmon, interface and performance improvements, and holiday events have helped keep the game feeling fresh, even following the release of Pokmon Sun and Moon. Once trainer battles and trading make their way to the game, Pokmon Go will be absolutely extraordinary.
'Trials Frontier'
Porting the precisemechanics of Ubisoft and RedLynx's Trials series to a touchscreen device should have been a massive failure, but Trials Frontier manages to not only replicate the motorcycle-platforming formula, but serve as a respectable entry in the series, one that can stand alongside games such asTrials Fusion and Trials HD. Using virtual buttons to lean and move forward and backward, you guide your oft-doomed rider through a variety of Old West-themed courses, completing missions for townsfolk and collecting items that allow you to upgrade your bikes.
Trials Frontier does have some more egregious microtransactions than other games on our list — "fuel" is needed to complete courses, and it's available for purchase should you run out — but as a quick, five or 10-minute distraction when you're bored, the game is almost perfect. You can also earn exclusive outfits for the console game by clearingspecific tracks in both Frontier and Fusion.

'Fallout Shelter'
Fallout Shelter is such an addictive, charming take on Bethesda's post-apocalyptic series that it nearly overshadowed the launch of Fallout 4 in 2015. The premise is simple: attract survivors to your vault and protect them against invading forces and the ever-present threat of starvation and thirst. At the same time, you must keep them happy enough to reproduce and rebuild humanity.
It's a game that only requires a few minutes of your time, but it often encourages you send survivors on various missions, defend against raids, and build new rooms in your vault. The game also opts for a cartoonish art style that translates the signature "Vault Boy" into a charming — and borderline-creepy — set of diligent vault-dwellers. The game is now available onPC as well as mobile devices, and given it has no links to the aforementionedFallout 4, you're left with nothing to worry about other than thesurvival of your people. Well, that and "radroaches."
'EVE Online'
EVE Onlineis possibly the most storied massively multiplayer online game in existence. The huge space exploration title sees rising and falling empires and allegiances as players wage war on each other. Players fly around a galaxy in spaceships, mining resources, getting into scuffles, trading with one another, and basically playing whatever role they want. But the best rewards require the biggest risks, and you're not always safe when other players want what you have.
Though it's notoriously a bit difficult to get into,EVE Online is a huge, deep game with a big following of dedicated players. It's so involved that it's quickly spawning its own history, and every so often, players turn its inky void into a giant battlefield where whole armadas wage war on one another. And now that the game is free, it's possible to find out what the deal is withEVE Online with minimal investment.
'Fallen London'
For a free browser game,Fallen London has some phenomenally fun and often spooky storytelling. The text-based title takes place in an alternate version of Victorian London, which has fallen into a giant cave beneath the Earth. The place is filled with shady characters and strange sights, literal demons (though they're not all so bad) and plenty of tasteful madness to go around. The entire game is about making choices as you weave your own story in the weird, perpetually dark city.
You can playFallen Londonin any browser, but it also now has a mobile version for iOS and Android that works somewhat better than the mobile browser version.Fallen London also ties directly into the top-down exploration gameSunless Sea on Steam, so if you're looking to expand the experience, you can link your accounts and turn your London story into one of a ship captain of the unterzee.
'Fortnite Battle Royale'
Following in the footsteps of the extremely popular PlayerUnknown's BattlegroundscomesFortnite Battle Royale, a free player-versus-player chunk of Epic Games' zombie defense shooter. LikePUBG, the goal inFortnite Battle Royale is to take down all the other players in the game and be the last one standing. ButFortnite's cartoonish take on shooting mechanics means you get an alternative toPUBG's more militaristic (and somewhat more realistic) shooter.
There's another aspect toFortnite that sets it apart fromPUBG: Building. You can run around the game, constructing walls, structures and objects that can give you a leg-up in a fight, or leave you vulnerable to ambush. Either way, the addition of creating your own battleground and fortifications can alter the last players standing rules significantly.
Update: Added PUBG Mobile.