Using 1000-500 mb thickness to track arctic air
Updated: Dec. 9, 2019 at 4:21 PM CST
MANKATO, Minn. (KEYC) - The United States is affected by five air masses in a typical year: continental polar, continental arctic, continental tropical, maritime polar, and maritime tropical. The first word in each air mass characterizes if the air mass is dry or moist. Continental means the air mass is dry while Maritime means the air is moist. Continental or Maritime is than followed up with a general temperature characteristic. Polar meaning cold air. Tropical meaning warm/hot air, were arctic means extremely cold air.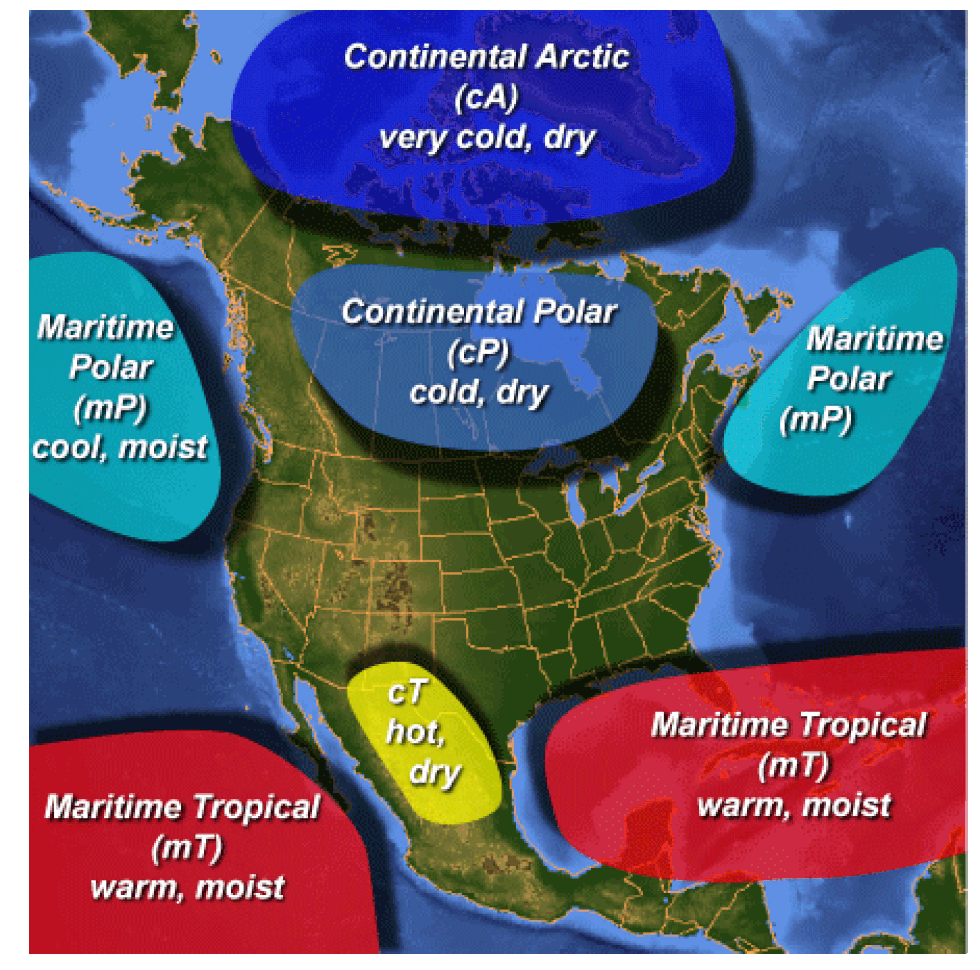 During the Northern Hemisphere winter months, continental arctic air will often creep south blasting parts of the United States with very cold temperatures. Forecasting extremely cold temps is crucial in helping individuals prepare for their day and even week ahead. One way meteorologist track and forecast arctic air is using a 1000-500 mb thickness map. Today's weather blog looks at how that is done.
Thickness is the measurement of the distance (in meters) between any two constant pressure surfaces. 1000-500 mb thickness is then the distance between 1000 mb and 500 mb.These values are calculated in thousands geopotential meters (5,700, 5,400 and 5,100 etc.) and often plotted in hundreds by dropping a zero (570, 540 and 510 etc.) then displaced on a map in increments of 60 geopotential meters.
When air is cold the distance between 1000 mb and 500 mb is less, causing thickness lines to sag. This occurs because cold air is more dense and the more dense the air is the more the thickness lines or hight values will be. Vice versa can be said about warm air. Warm air will produce a greater distance between 1000mb and 500 mb, causing thickness lines to rise. Warm air is less dense, less dense air causes rises in thickness lines or hight values.
Key thickness lines to identify:
1) 570 (5,700 meters) - A thickness greater than 570 is associated with tropical air.
2) 510 (5,100 meters) - A line less than 510 is associated with arctic air.
3) 540 (5,400 meters) - The 540 line generally divides polar air from mid-latitude air and is also a guide to the rain/snow line.
Using the key thickness lines, arctic air is associated with the 5,100 (510) meters. So when it comes to tracking arctic air one thing you can do is locate the 5,100 (510) meter thickness line and follow how it moves over a period of time. One way to locate current and pass thickness lines is by visiting weather.cod.edu current analysis page. An example of what the page looks like is posted below. In the image below the key thickness lines have been highlighted so you can clearly identify them. Highlighted liens are; navy blue represents the 510 (arctic) line, light blue 540 (rain/snow) line, and red is 570 (tropical) line.
Using forecast models one can track the arctic line and other key thickness values as they propagate in the future. An example of what to look for when looking at forecast models is posted below. Using the precipitation type map available on weather.cod.edu under numerical models, you can see not only the precipitation type and surface pressure (solid black lines) but also the 1000-500 mb thickness values (dashed color lines). Here you can scroll forward in time to see how the key thickness lines change with time.
In the example above, weather.cod.edu current analysis (Image 2) shows the 5,100 (510) meter line located just north of Minnesota. Using weather.cod.edu GFS forecast, the 5,100 (510) meter line will dive south over the next couple days, driving arctic air into southern Minnesota.
Copyright 2019 KEYC. All rights reserved.