Deep South braces for another round of winter severe weather
Updated: Jan. 7, 2020 at 3:44 PM CST
MANKATO, Minn. (KEYC) — Early January means that winter is in full swing across the United States. During the winter months, which are December, January, and February, stories about extreme cold and snow are expected but what about tornadoes? A common tornado myth is that tornadoes simply do not form in the winter months. Truth, tornadoes can form during anytime of the year as long as the atmospheric conditions are right.
The probability of a tornado developing during the winter months is vary low especially at higher latitudes. The reason for lower probability at higher latitudes is due to the jet stream. During the winter, the main upper level jet drops further to the south cutting off the main source of energy, the warm and moist air from the Gulf. This warm moist air clashing with cooler drier air from the north, plus the right interaction with the upper level jet provides the perfect breeding ground for supercells. A supercell is a rotating thunderstorm capable of producing all forms of severe weather including weak to violent tornadoes.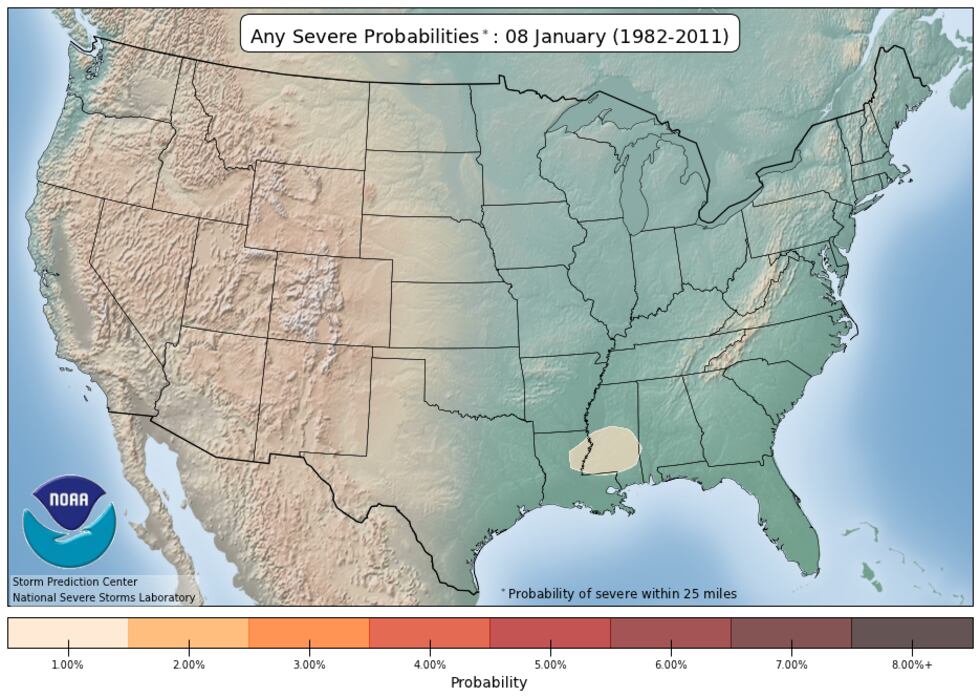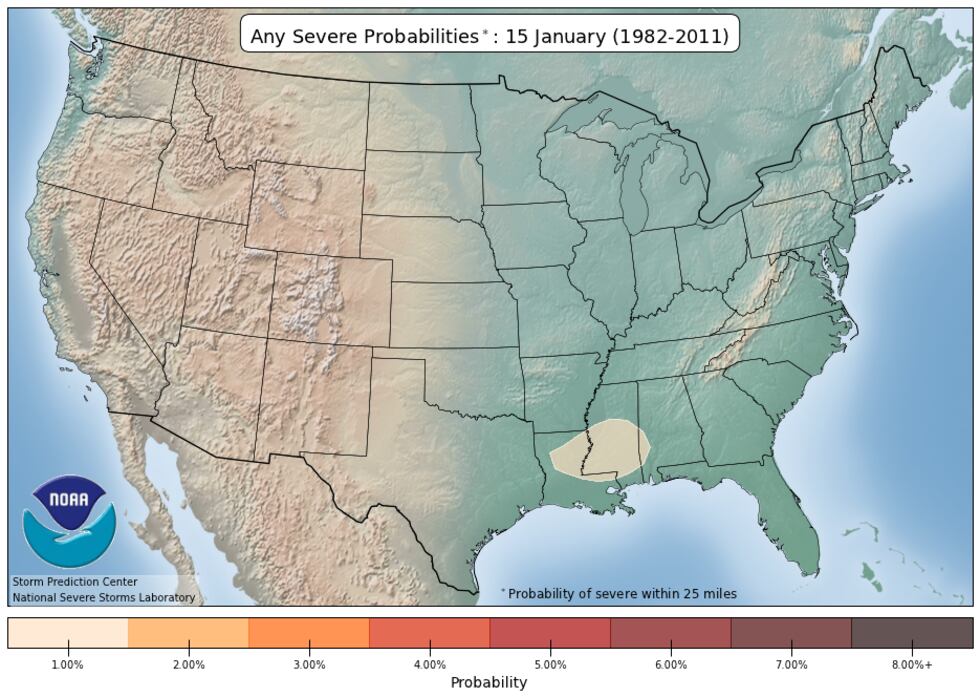 There is one area that still is active during the cold season. This area is known as the Deep South and is also referred to as Dixie Alley. While the majority of the lower 48 is dealing with cold and snowy conditions, this part of the Nation is close enough to the Gulf of Mexico where it can, from time to time, tap into the energy source of the warm moist water. All it needs is a strong upper level jet close by to drive in cold air and wind shear (change of winds direction and speed with height) to get things firing.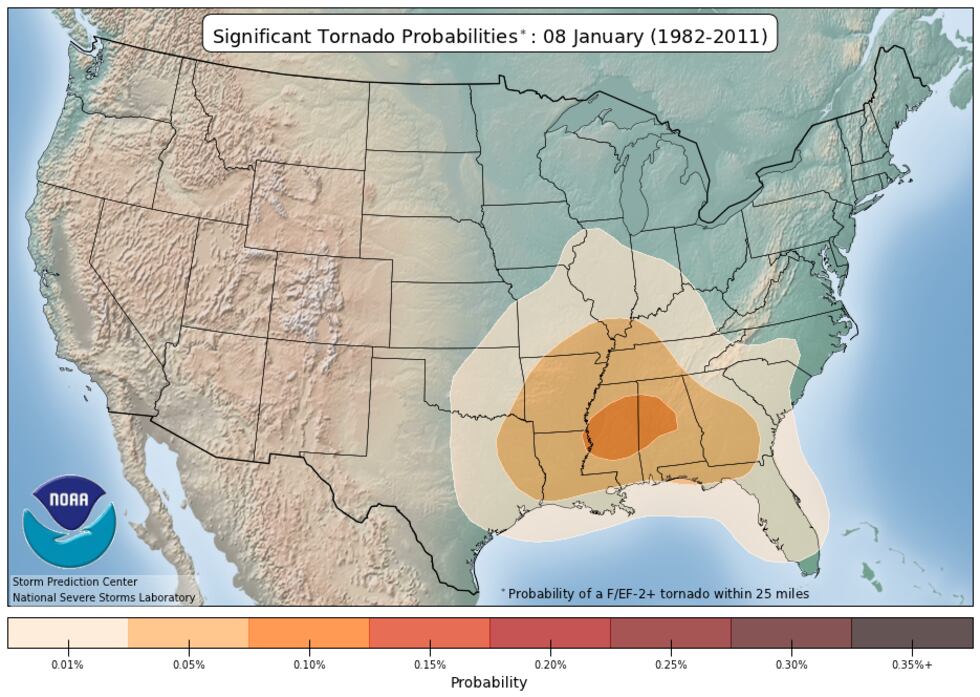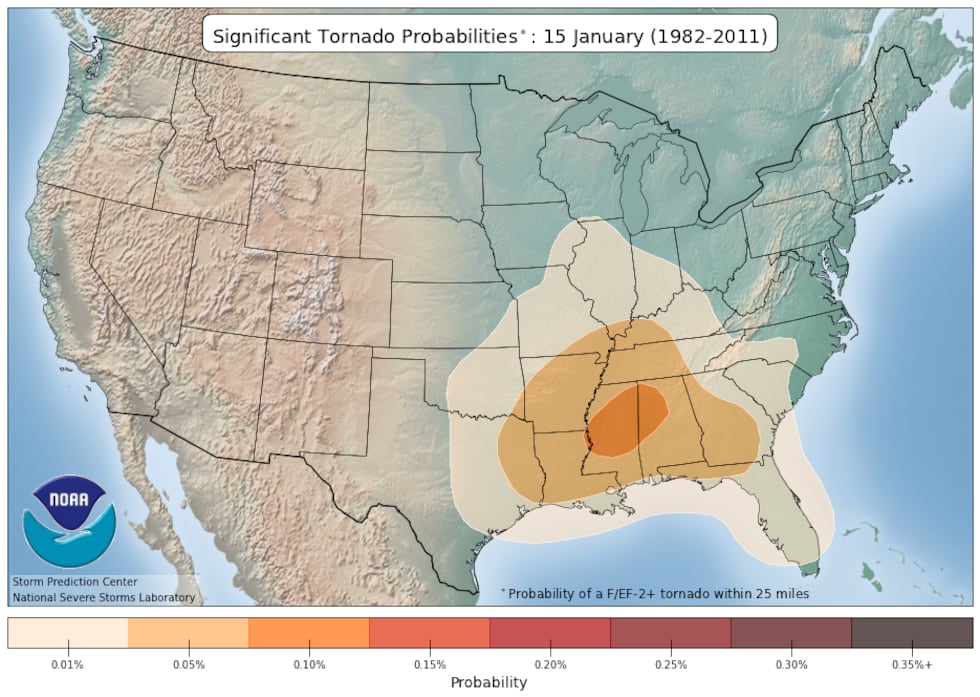 On Monday December 16th, 2019 the deep south saw its first winter tornado outbreak. During this outbreak, 3 individuals died as more than a dozen tornadoes swept across Louisiana, Mississippi and Alabama. Just under a month later this area is once again preparing for a chance at yet another outbreak starting this Friday through Saturday.
The Storm Prediction Center (SPC) has already highlighted areas from Eastern Texas (Friday) through Alabama and western Georgia (Saturday) for a severe weather threat. A strong upper level jet will move east out of the Four Cornes of the Nation Thursday. Near the surface a developing low will also move easterly across the Texas and Oklahoma panhandle. Ahead of this developing low plenty of warm moist air will lift north out of the Gulf. Clash of the cool dry air to the west/northwest with the warm moist air out of the Gulf will allow for the development of a line of thunderstorms along the crashing cold front. This line of thunderstorms is also known as a quasi linear convective system QLCS. Ahead of the QLCS discreet supercells can't be ruled out and there is also a chance for imbedded supercells within the QLCS.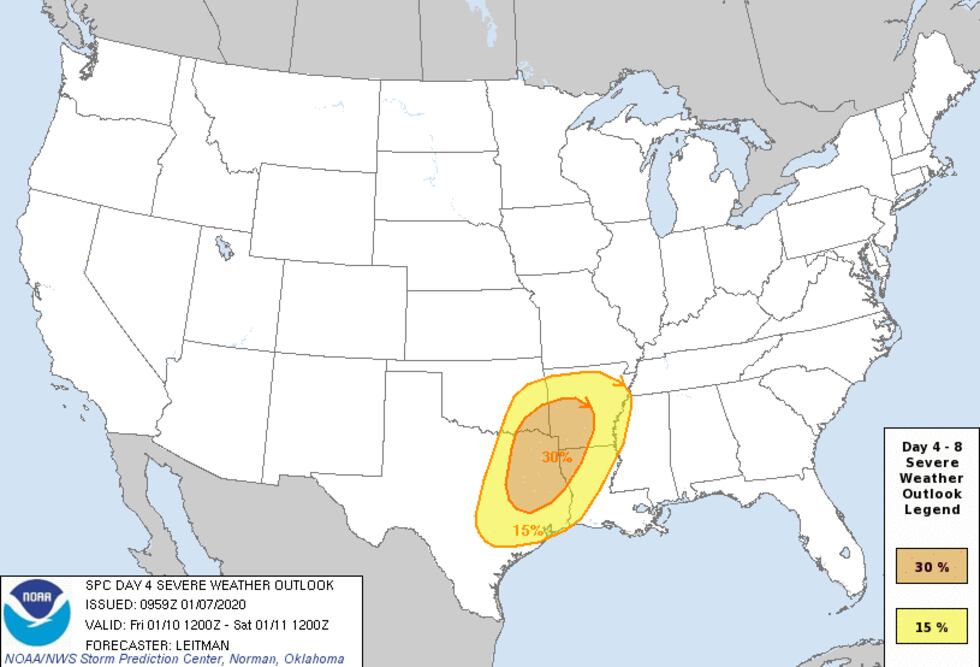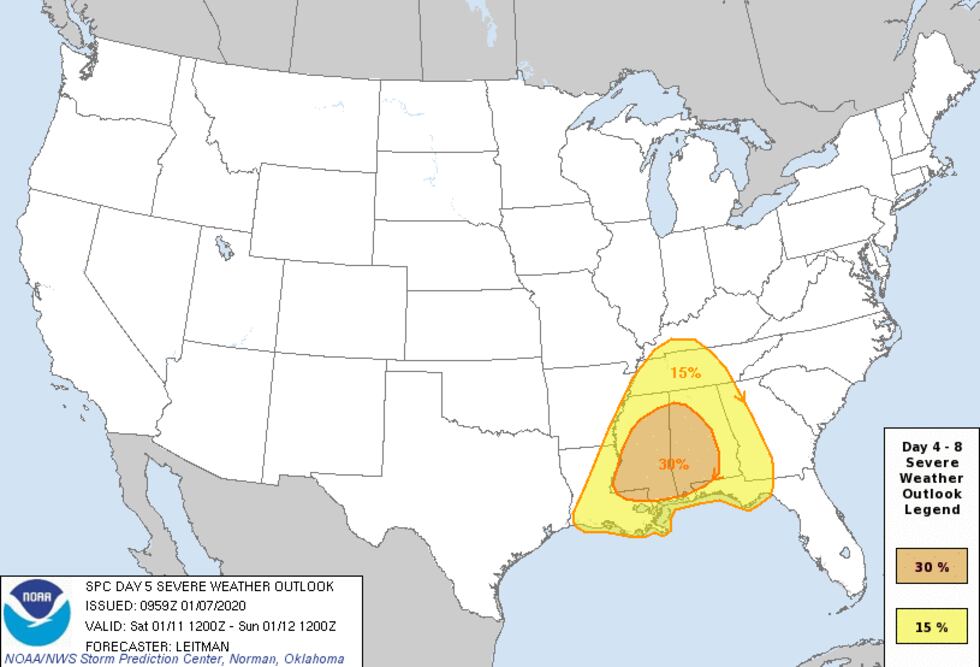 Copyright 2020 KEYC. All rights reserved.