Another round of freezing rain possible overnight
Could cause slick roads Wednesday morning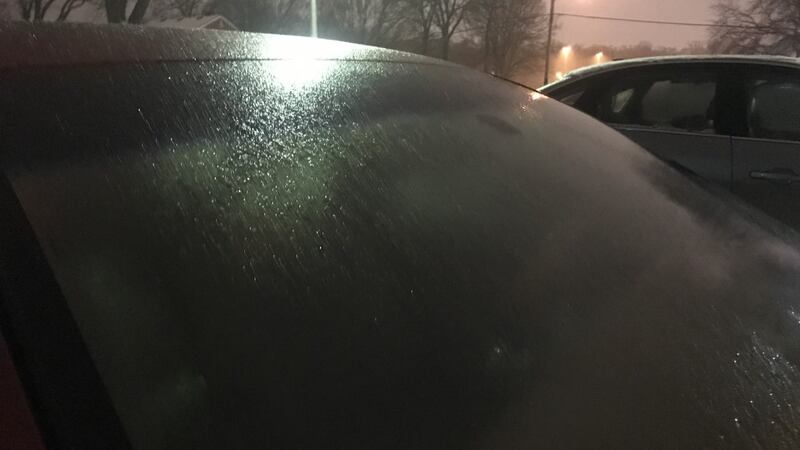 Updated: Jan. 21, 2020 at 4:22 PM CST
MANKATO, Minn. (KEYC) - Southern Minnesota and northern Iowa brace for another round of freezing rain arriving in the overnight hours of January 21st through the 22nd. This past weekend, January 17th through the 19th heavy snow produced anywhere from a couple of inches to eight inches of accumulation. Strong winds caused blowing snow resulting in whiteout conditions and snowdrifts to develop. The worse though was the freezing drizzle that developed Friday night into Saturday morning. Icy conditions made roadways into ice rinks, which aided in the 941 spinouts and 876 crashes reported statewide.
Freezing rain/drizzle can develop in one of two ways. One way freezing rain/drizzle can occur is through a process known as Supercooled Warm Rain Process. This is the they type of event that occurred the night of January 17th, 2020 into the morning of the 18th. This form of freezing rain/drizzle develops when environmental temperatures are completely subfreezing (less than 32ºF). Often there is a push of strong midlevel dry air aloft, plus cloud temperatures between 14ºF and 32ºF. During these conditions, the moist layer remains supercooled and ice formation does not occur. The supercooled water droplets fall to the ground and freeze on contact with any surface.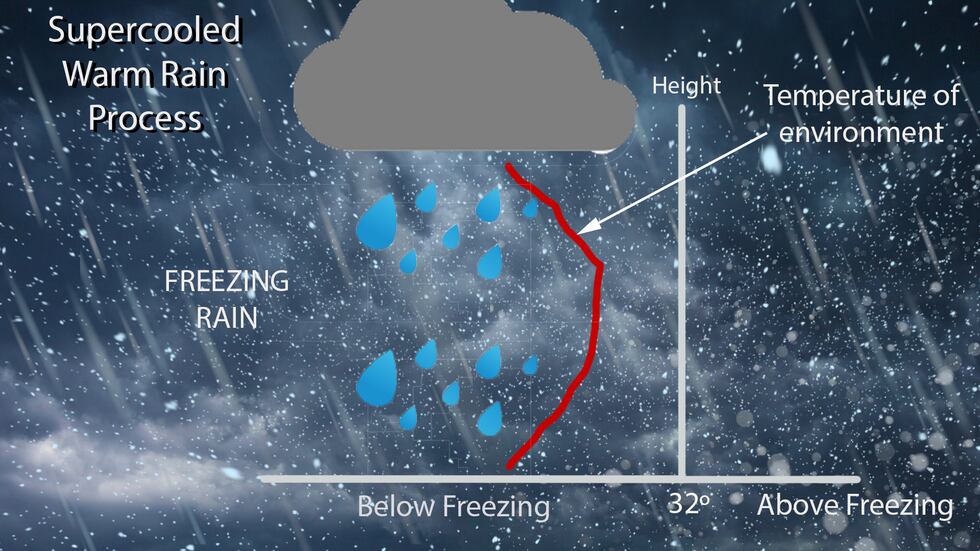 The second form of freezing rain/drizzle is one that most are familiar with. During this process snow, sleet or rain falls into a Deep layer of warm air where the temperature is above freezing (greater than 32ºF), allowing snow and sleet to completely melt. The rain falls back through a shallow layer, near the surface, that is below freezing resulting in rain to freeze on contact with any surface. If the layer near the surface is deep rather than shallow, the rain can refreeze and sleet will form.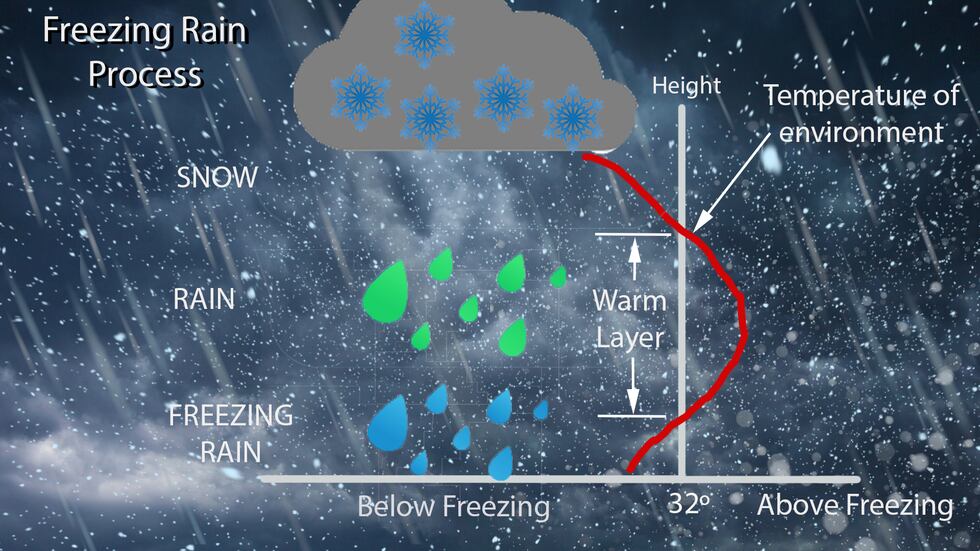 Tonights freezing rain/drizzle will form through second process mentioned between the hours of 1 and 3 AM. The question for the possibility of tonights freezing rain/drizzle is the temperatures near the surface. We clearly see a deep warm layer allowing for snow and ice to melt. However, the layer near the surface is looking fairly deep rather than shallow. Remember for freezing rain/drizzle to occur in this process, the layer near the surface needs to be shallow to allow rain to freeze on contact with any surface. If a deeper layer develops near the surface than expect sleet mixed with snow.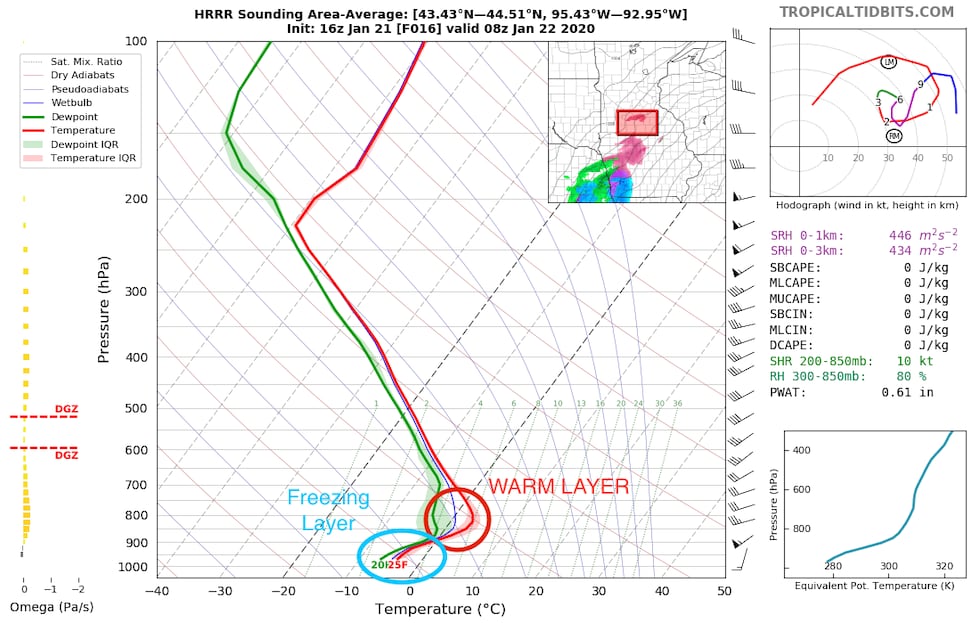 Copyright 2020 KEYC. All rights reserved.