Rainfall monitoring network seeks volunteer members from greater Minnesota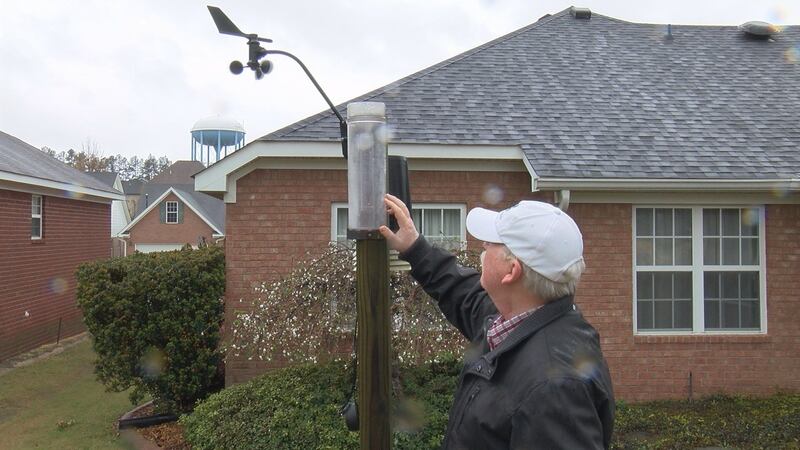 Updated: Apr. 3, 2020 at 5:52 PM CDT
(KEYC) — The Minnesota State Climatology Office announced earlier this week that it is looking for volunteer rainfall monitors for the Community Collaborative Rain, Hail and Snow Network (CoCoRaHS).
The network consists of more than 20,000 volunteers from across America who measure precipitation in their backyards using a standard 4-inch rain gauge.
These rainfall monitoring activities are performed by members of the network who submit their reports online.
"The information provided by volunteers helps to verify high rain totals after big events, monitor drought and flooding, make our precipitation maps more accurate, and it provides needed guidance on Minnesota's changing climate," said Pete Boulay, climatologist and state CoCORaHS coordinator. "We need more volunteers to help fill gaps where people aren't observing and reporting precipitation values."
The state office says that it is seeking many volunteers from greater Minnesota.
Volunteers will receive training on how to observe weather trends and how to submit their precipitation and weather event reports.
All training materials will be available online. Interested volunteers must purchase or provide a standard 4-inch rain gauge, which is available at a discounted price through CoCoRaHS, and have internet access to submit reports.
Additional information, including how to sign up, is available by visiting CoCoRaHS.org or by emailing Pete Boulay at peter.boulay@state.mn.us.
Reports received today 4/03/2020 as of 6:41 PM EDT 10,205 68 7 4 50 36 The saying " Rain doesn't fall the same on all" really proves to be true. How often have you seen it rain in your neighborhood and a few blocks away not a drop has fallen.
Copyright 2020 KEYC. All rights reserved.