Another round of severe weather expected across the Central Plains today, May 4th
Published: May. 4, 2020 at 12:06 PM CDT
MANKATO, Minn. (KEYC) -Yesterday, May 3rd, a line of storms raced across parts of the central plains and Mid-Atlantic, producing large hail and strong winds. Today, May 4th, another round of severe weather is expected through portions of the central plains and western half of the Mid-Atlantic this time with a better chance at tornadoes.
May 3rd
A cluster of storms developed over eastern Kansas early on May 3rd eventually developing into a bowing segment that raced across portions of southern Missouri, northern Arkansas and through Tennessee before weakening over eastern Tennessee Sunday night. Although there were no tornadoes reported with this storm system large hail and strong winds caused damage along its path.
In the early stages of the storms development, preliminary reports out of Kansas showed the storm produced dime size hail to quarter size hail and having wind gust exceeding 65 plus mph. Strong winds produced down trees, power lines, and damage to some outbuildings.
As the storm continued into portions of Missouri and Arkansas the strong wind stayed consistent but the hail grew larger. Storm Prediction Center shows reports of hail up to 2.75 inches in diameter (baseball) near Taney County, Missouri while other reports near Baxter County, Arkansas had reports of 2 to 2.5 inches in diameter(tennis ball) hail.
Hail dropped back to quarter size and smaller as the storm system pushed into western Tennessee but the strong winds continued causing more wide spread damage to trees, power lines, and buildings.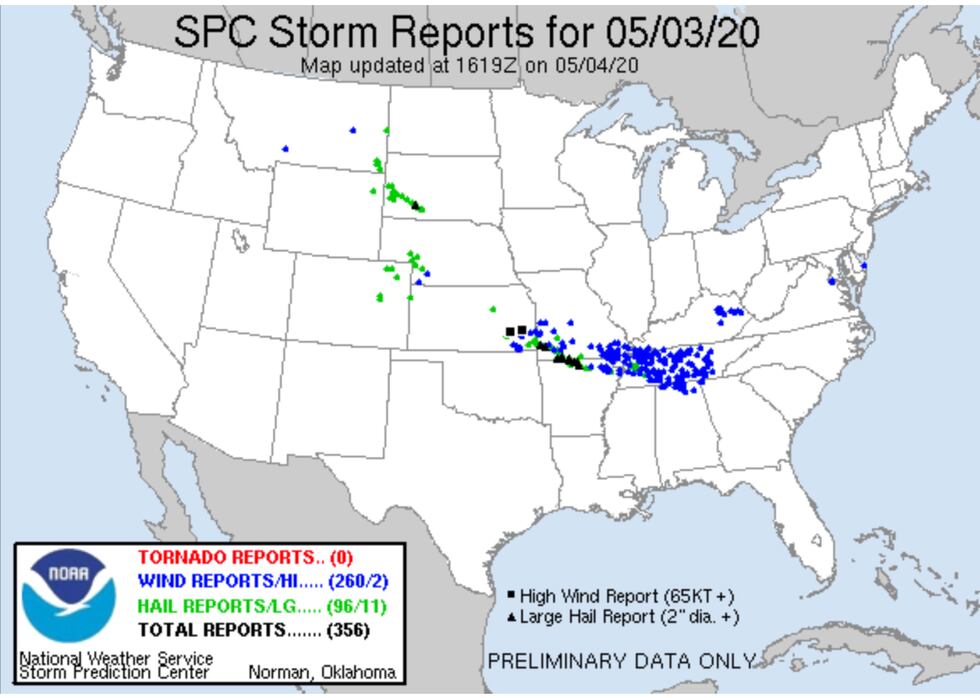 May 4th
Another round of severe weather is expected across portions of the Central Plains and western Mid-Atlantic today. Already storms in parts of eastern Kansas have produced 2 to 2.5 inch size hail and as the day goes on the environment is going to become more energized for another round of severe weather.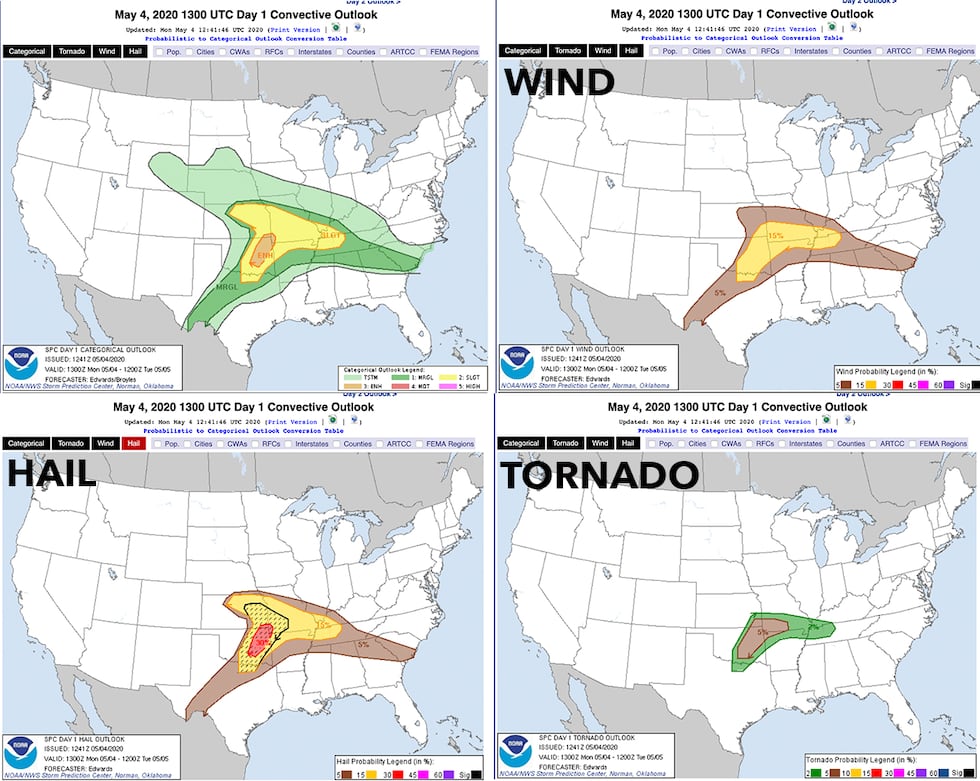 An area of low-pressure is developing over parts western Oklahoma near the Texas panhandle stretching a warm front east through southern Kansas down through northern Arkansas into western Tennessee. On the back side of the low a cold front extends through the northern portion of the Texas panhandle into New Mexico.
This mornings convection in Kansas is north of the warm front which is keeping it elevated, limiting it chances for producing tornadoes but still producing large hail and strong winds. By the afternoon early evening we could see a tornado threat increase as the low drifts towards the east into northwestern Oklahoma.
Later in the day forecast models are showing areas across eastern Oklahoma, southeastern Kansas and southwestern Missouri of having an environment that will support strong updrafts capable of producing large hail and strong winds. Shear, which is the change in windspeed or direction with height, is at levels that will support rotation within these strong updrafts. Therefore, any storms that fire near the center of low pressure and down along the cold front have a chance at becoming more surfaced base making them more susceptible of producing tornadoes. According to the hi-res models, this second round of storms should begin to fire some time after 4 PM.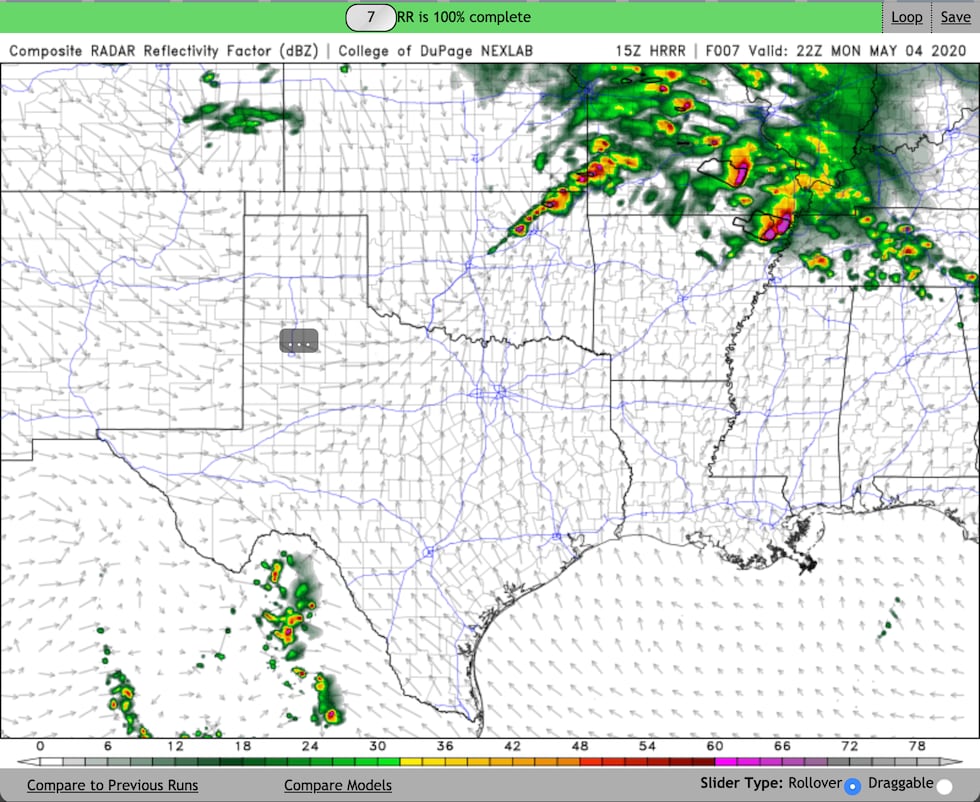 Copyright 2020 KEYC. All rights reserved.