Why you feel 'sticky' when it's hot and humid
Published: Jun. 30, 2020 at 9:18 PM CDT
MANKATO, Minn. (KEYC) - From 1893 to 2019 the average dew point in Mankato, MN during the summer months (June,July, August) is 60.7º F. That's considered pleasant to comfortable conditions. Minnesotan's, much of the Northern Plains, and Midwesterners know that during our summer months we can experience multiple days with dew points above 70º F. At this stage dew points are considered to be tropical making it feel downright miserable to be outside. When dew points are this high and you sweat, well it feels sticky. Today's weather blog explains why you feel sticky during these hot and humid days.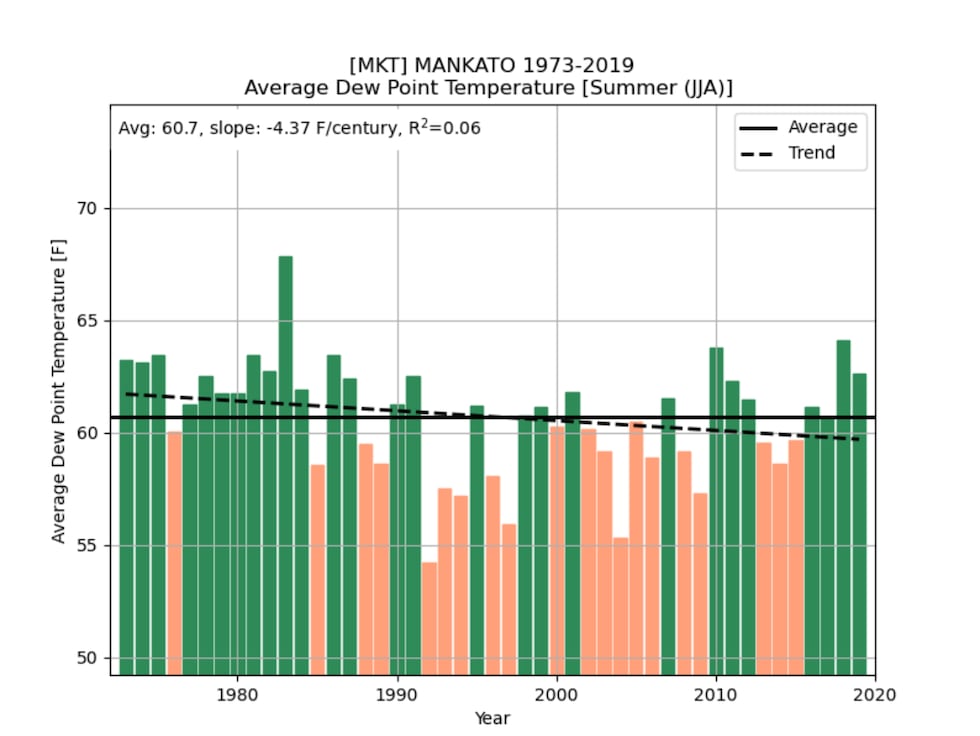 The human body likes to maintain a consistent temperature, which is somewhere in the ball park of 98.6º F. During the summer months it can get pretty hot out and cause our body temperature to rise. When this happens our body begins to sweat. Sweating is not a bad thing, it is a normal body reaction. As we sweat water is released through glands in the skin, once on the skin the water will evaporate. It is this evaporation that helps cool the body and is known as evaporative cooling.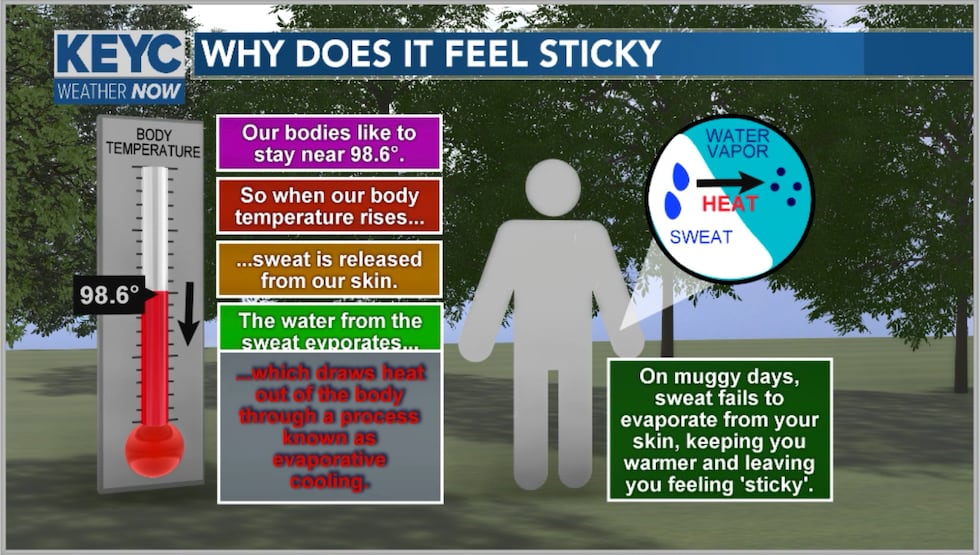 When it is hot and dry, evaporation occurs more rapidly, giving you a drier more comfortable feeling. When it is hot and humid, it's a different story. When it is humid out the atmosphere is already fairly saturated, making it difficult for the sweat from your body to evaporate. Since that sweat can not evaporate, it tends to cling onto the body giving you that overall 'sticky' feeling.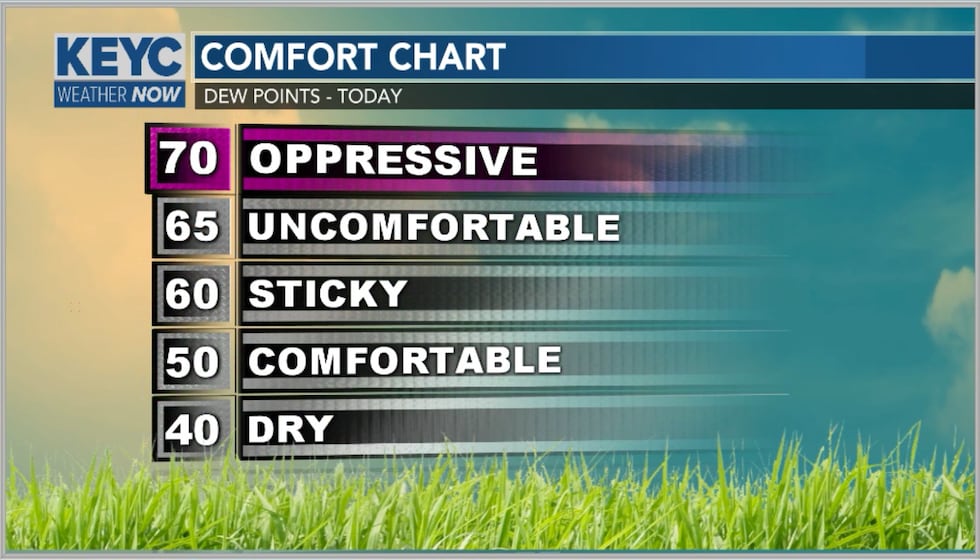 Copyright 2020 KEYC. All rights reserved.