'Get better tires for far less!': President Donald Trump calls for boycott of Goodyear after company policy calls 'MAGA' attire 'unacceptable'
Updated: Aug. 19, 2020 at 3:19 PM CDT
CLEVELAND, Ohio (WOIO) - President Donald Trump publicly called for a boycott of Goodyear Tire and Rubber Co.'s products after the company called Make America Great Again attire "unacceptable."
"Don't buy GOODYEAR TIRES," the president tweeted about the Akron, Ohio-based company around 10:30 a.m.
By 2 p.m., Goodyear's shares were down 32 cents (3%).
The company's competitor, Bridgestone Corp., saw an increase of 1.6% in the same hour.
Bridgestone is based in Japan.
The president has previously rallied against "cancel culture", calling it a political weapon.
"One of their political weapons is 'cancel culture', driving people from their jobs, shaming dissenters and demanding total submission from anyone who disagrees. This is the very definition of totalitarianism, and it is completely alien to our culture and our values, and it has absolutely no place in the United States of America," Trump said in a July 3 speech at Mount Rushmore.
After the president's tweet, reports pointed out that his 2018 Presidential limousine known as "The Beast" is equipped with Kevlar-reinforced run-flats by Goodyear.
When asked in the White House press briefing if the specialty tires would be swamped, President Trump said "I would swap them out based on what I heard. We'll see what happens. Look, you're going to have a lot of people not wanting to buy that product anymore. They'll buy from a competitor, made in the USA too."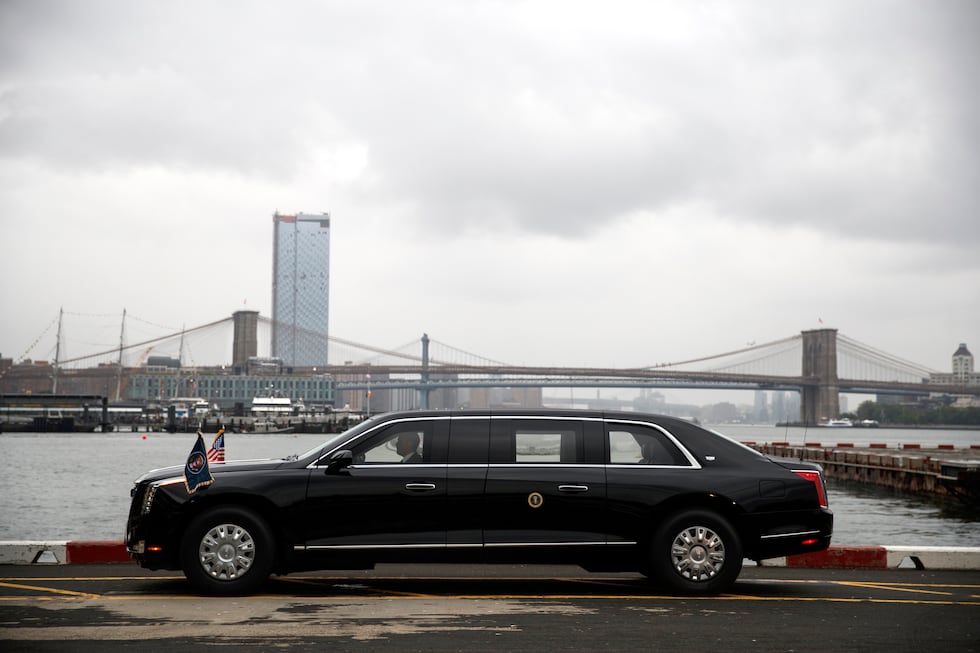 The president's social media post came after a photo of a slide that was reportedly presented at a Kansas Goodyear plant by a manager, an employee told 19 News' affiliate WIBW.
The slide listed what is considered acceptable and unacceptable in regards to the company's zero-tolerance policy.
"Make America Great Again," or "MAGA," attire is considered unacceptable under the company's policy.
Acceptable: Black Lives Matter, lesbian, gay, bisexual, transgender pride
Unacceptable: Blue Lives Matter, All Lives Matter, MAGA attire, political affiliated slogans or material
According to a statement from the company released after the president's tweets, the slide was not distributed from the Goodyear corporate headquarters in Akron and it was not part of a diversity training class.
Federal records show Goodyear has been awarded $147 million in government contracts since 2008, with more than $120 million specifically for tires.
The Goodyear Tire and Rubber Co. was founded in the Akron area in the 1890s.
"Trump's botched coronavirus response has been catastrophic for American workers. Now he's making things worse by recklessly calling for the boycott of an American company that employs thousands of workers across the country because of a segment he saw while live-tweeting cable news. The American people deserve better than a president who is willing to make them suffer for his own political vendettas," DNC senior spokesperson and adviser Lily Adams said.
Copyright 2020 WOIO. All rights reserved.