Local women hits milestone birthday
A Mankato women is celebrating her birthday, Florence Hendricks is turning 105 years old.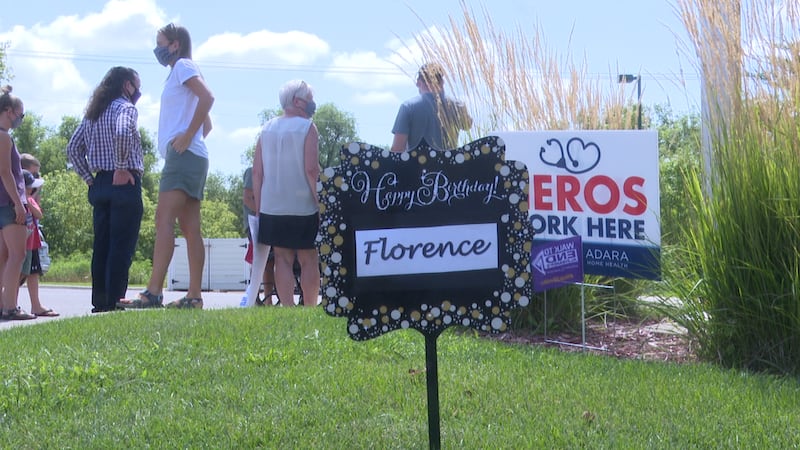 Published: Aug. 22, 2020 at 4:41 PM CDT
MANKATO, Minn. (KEYC) - Florence was greeted by her many of her close friends and family through a car parade. The parade was held in the cul-de-sac at Water's Edge senior living facility.
A lot of Hendricks family flew in from out of state to celebrate in anyway they could which made the birthday girl very emotional.
"Oh my gosh, yes. She is thrilled, she thought that she would have to be inside on her birthday, all day. Due to covid, but I said no way, I'm going to make it work so that we can do this. This is a big milestone for her, I am very excited for her and so is her family. That was a big deal for her," event coordinator, Nick Brown said.
After the parade there was ice cream treats and snacks that were given to the residents, people who attended the parade and of course the birthday girl.
Copyright 2020 KEYC. All rights reserved.