Local boy has adorable obsession with tornado sirens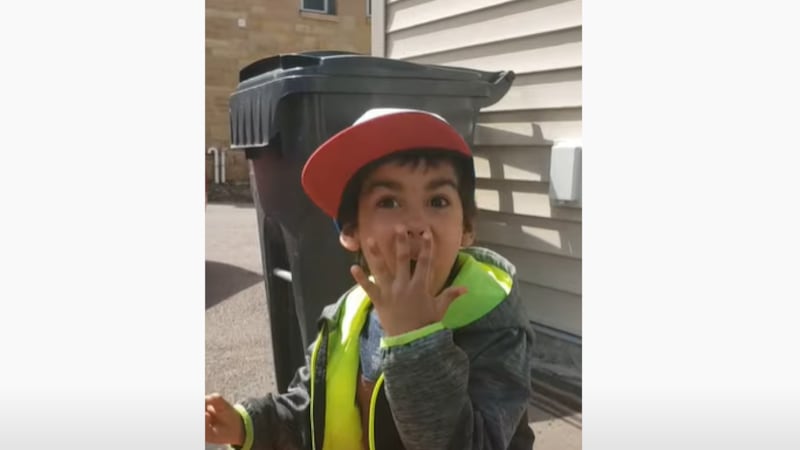 Published: Nov. 4, 2020 at 4:00 PM CST
MANKATO, Minn. (KEYC) - For some, severe storms like tornados are terrifying and the sirens that signal a tornado cause fear. But for one local boy, tornado sirens bring a different type of emotion; unbridled joy.
Special thanks to Scott McConkey for sending in two adorable videos of his grandson, Dominick. These videos were posted to YouTube recently by Dominick's mother, Lauren Mendez.
In one, Dominick gives a weather report as both himself and a tornado siren. He dressed as the siren for Halloween this year and recorded the video to replace normal Halloween traditions that couldn't be done due to COVID-19. Although Lauren provided props, the improvised weather report was all up to Dominick!
In another video posted today, Lauren knew the monthly tornado testing would be happening this afternoon. She suggested having lunch outside and was ready with a camera to capture Dominick's reaction.
It is absolutely a crazy crazy day, Dominick!
Copyright 2020 KEYC. All rights reserved.