La Niña and what it means for Minnesota's winter
Updated: Nov. 30, 2020 at 5:59 PM CST
MANKATO, Minn. (KEYC) — According to the latest data from Climate Prediction Center (CPC) a La Niña Advisory has been issued for the tropical Pacific. The forecast is showing a high probability for La Niña lasting through winter (Dec., Jan., Feb.) with a lower probability of it continuing into the spring (Mar., Apr., May.).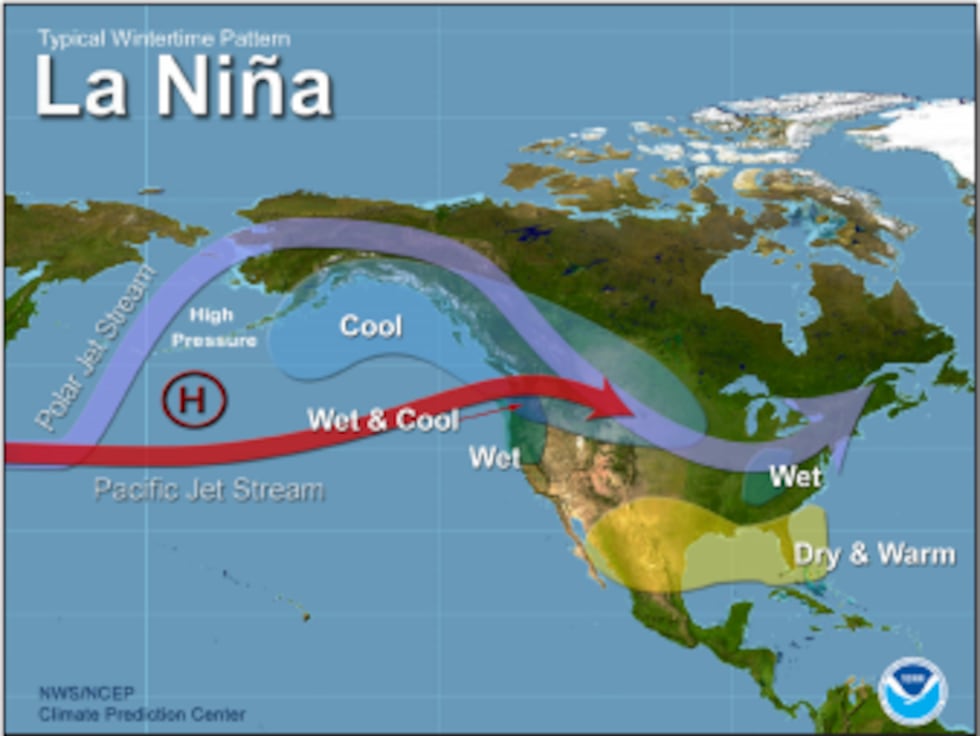 A La Niña event is occurring when sea surface temperatures in the Niño 3.4 region of the equatorial Pacific Ocean is at least -0.5ºC (0.9ºF) cooler than average. This average of -0.5ºC or cooler must persist for 5 consecutive months, in an overlapping 3-month climatology period. (e.g. DJF, JFM, FMA, ect) There must also be changes occurring in the atmosphere over the tropical Pacific.
This includes:
- Stronger than usual easterly trade winds.
- Increase in clouds and rainfall over Indonesia.
- Decrease in cloudiness in eastern tropical Pacific, indicating an area of high pressure building overhead.
Another indication of La Niña is a more active tropical storm season across the southeast in the Caribbean Sea and Gulf of Mexico due to weaker vertical shear (change in wind speed or direction with height).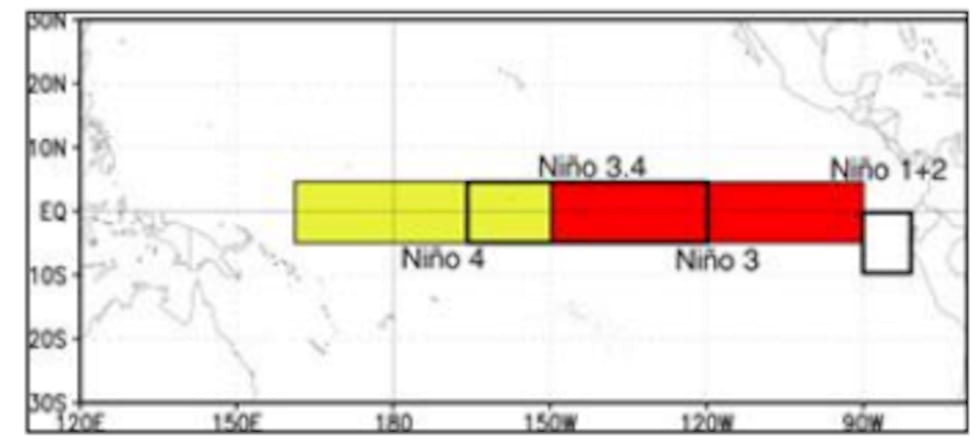 Signs of La Niña occurring during the 2020-21 winter could be seen as early as July, August, and September when the sea surface temperature in the Niño 3.4 region first dropped below -0.5ºC. Since then, August, September, and October have recorded at sea temperature drop to -0.9ºC. From the months of July to October La Niña was on the weaker side of the ratings. The forecast calls for La Niña to strengthen through the months of December, January, and February, falling to -1.5ºC, becoming a stronger La Niña.
So what does this mean for Minnesota's winter?
Well, the changes in the sea surface temperature over the tropical Pacific influences our upper level winds which results in a varying Polar Jet and a more northerly Pacific Jet. This will have an impact on our temperatures and precipitation across the Nation.
By taking a look back at past moderate to strong La Niña events and their impacts on Minnesota, there was no consistent sign of above or below average temperature or precipitation during a La Niña winter. This data was gathered by looking a both the National temperature and precipitation data during every La Niña winter since 1950 and localized data from long term climate observation station of Marshall, MN and Waseca, MN.
Interesting weather that did occur but was not consistent with every La Niña season was:
- Early December 1998 had 3 consecutive days with highs in the 60′s. Including a record of 68º F for Waseca and a record of 64º for Marshall on December 2nd.
- During the 2010-2011 La Niña winter, snowfall totals accumulated to 69″ for Waseca, and 72.7″ was recorded for Marshall.
So as we head into this upcoming winter, which will include a weak to moderate La Niña event, remember just because we had warm temps one winter and large snowfall totals another doesn't mean they will occur during this upcoming winter. As the current probability show, be prepared for equal chances for above and below average temperatures and also the chance at above or below average precipitation across portions of southern Minnesota, with slightly better chance of seeing above average precipitation across the north. With all weather forecast, long range outlooks are a probability not a certainty.
Or like all Minnesota winters, be prepared for rapidly changing weather. To stay up to date make sure to tune into KEYC News Now for your latest forecast.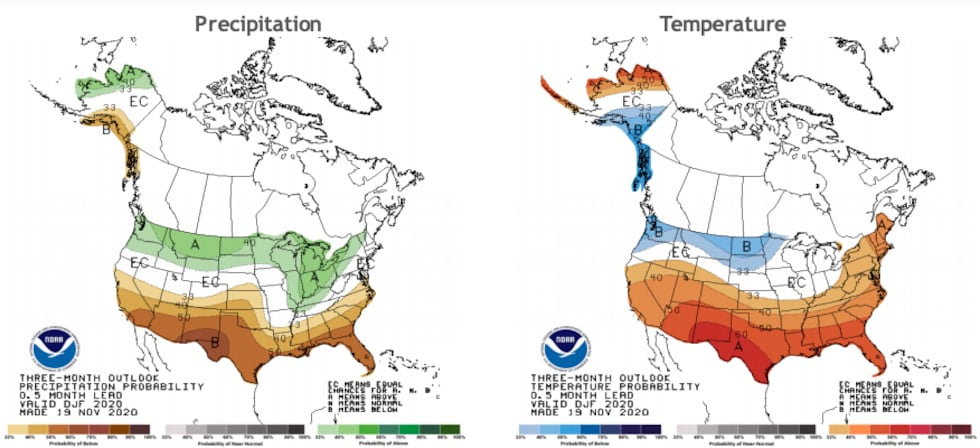 Copyright 2020 KEYC. All rights reserved.