Winter solstice begins today
Published: Dec. 21, 2020 at 12:59 PM CST
MANKATO, Minn. (KEYC) -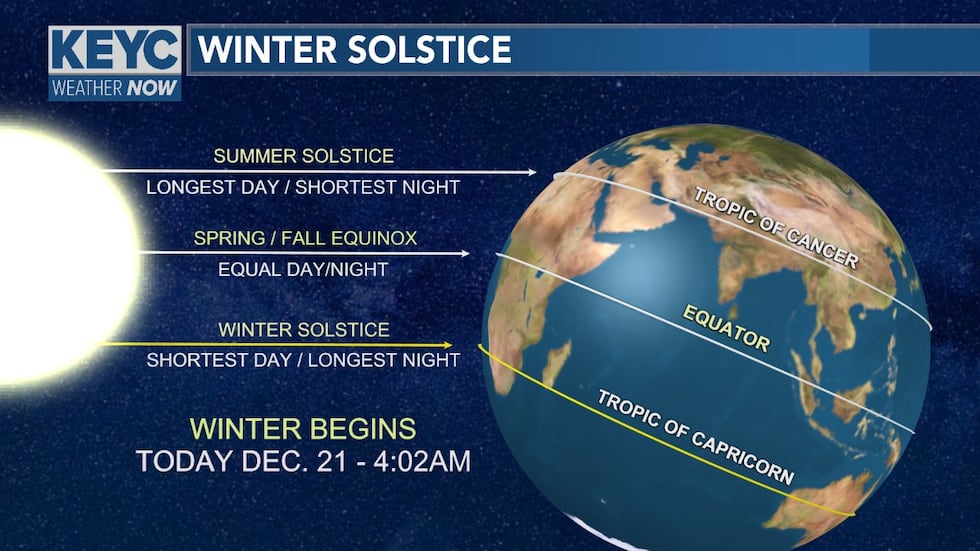 Today, December 21st, is our winter solstice. The winter solstices produces the shortest day of the year and marks the start to astronomical winter in the northern hemisphere and summer for our friends in the southern hemisphere.
Today's solstice begin at 4:02 a.m. CST for Mankato, MN. During our winter solstice the Sun reaches its southernmost position in the sky, no matter where on Earth you happen to be, according to NASA.
The total daylight hours for Mankato, MN today will be 8 hours, 52 minutes and 7 seconds. After today, we will gain extra seconds of daylight until our summer solstice on June 20, 2021.
Just because we are gaining extra seconds of daylight each day, unfortunately does not mean we will start warming up right away. On average our coldest months and days are still ahead as we head into January and February until we gradually begin to warm up heading into spring.
This winter solstices is extra special because there of the rare Great Conjunction occurring between the planets of Jupiter and Saturn.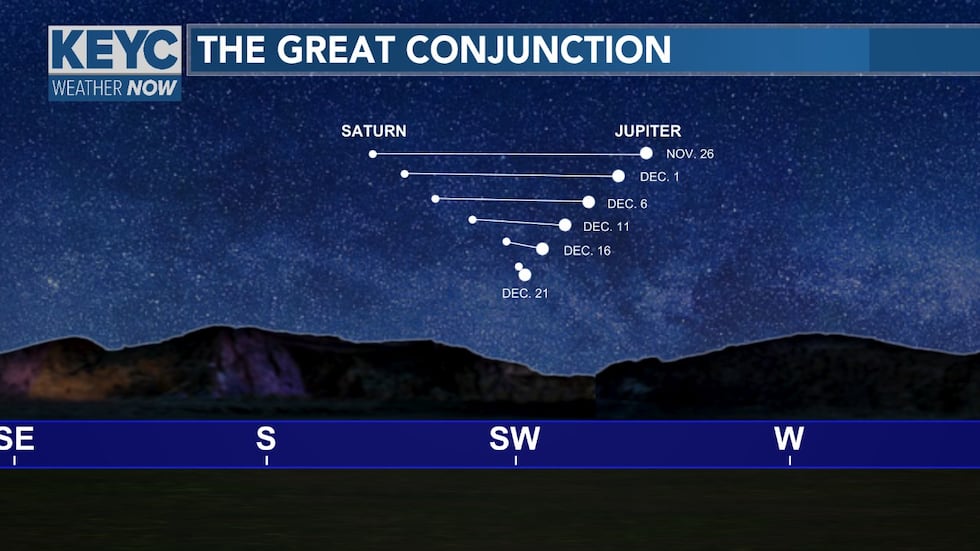 Copyright 2020 KEYC. All rights reserved.