Moose seen wandering around northwest Iowa dies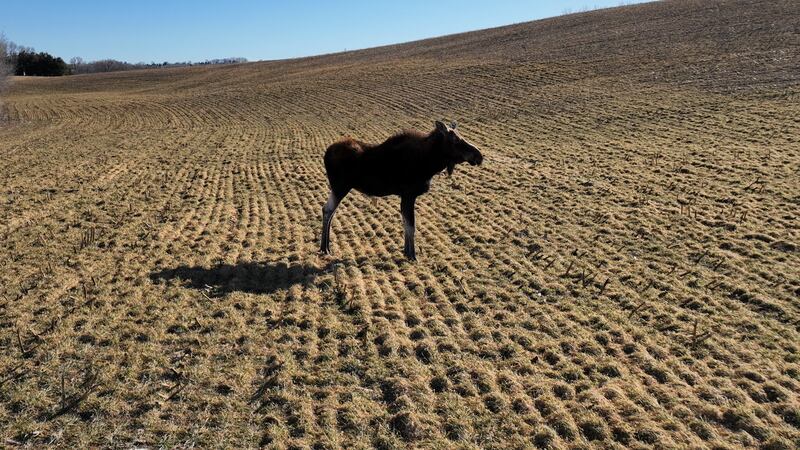 Published: Mar. 30, 2022 at 1:44 PM CDT
|
Updated: Mar. 30, 2022 at 7:26 PM CDT
SIOUX CITY (KTIV) - A moose Siouxlanders have been seeing around northwest Iowa lately has died.
Iowa Department of Natural Resources wildlife biologist Doug Chafa confirms the moose was found dead Tuesday morning in a farm field north of Sioux City.
Chafa said the cow-moose died of natural causes linked to aspiration pneumonia.
DNR Veterinarian Rachael Ruden believes an underlying health condition caused the moose to aspirate on plant matter in its lungs. Ruden said she is taking tissue samples to see if the moose contracted any common deer diseases found in northwest Iowa and she is also looking at other potential causes of death.
In the past, Chafa believed wandering moose may have been infected with a parasite like brainworm. Now, Chafa believes the increasing moose population in North Dakota's Red River and Turtle Mountain area may result in more wandering moose.
Copyright 2022 KTIV. All rights reserved.