Healing Native American generational trauma through conversation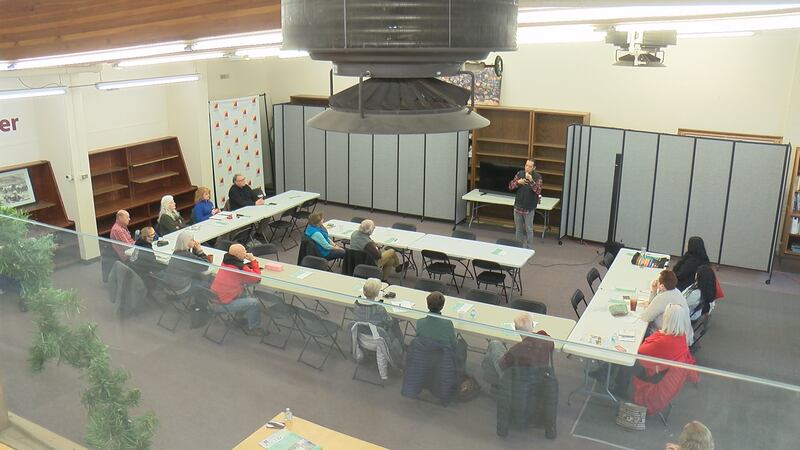 Published: Jan. 11, 2023 at 5:18 PM CST
RED WING, Minn. (KTTC) – Community members gathered in Red Wing on Wednesday to hear from indigenous communities about the generational trauma that plagues Native American communities. It's part of a year-long effort in Red Wing called the Honoring Dakota Project.
The goal of the project is to bridge the communities of Prairie Island Indian Community and Red Wing and educate community members on the shared history of Red Wing. At the end of the project, there will be a mural painted that honors Dakota heritage.
Husband and wife duo Jeremy Fields and Collins Provost-Fields are traveling throughout the U.S. sharing both personal stories and stories of their ancestors, like Native Americans who were forced to attend U.S. boarding schools.
"They had memories of what it was to be Indigenous or being from our culture, but at the same time they were afraid to touch it because of the abuse they had received to have to get rid of it," Fields said.
The couple is focusing on educating communities on their shared history.
"All I ever saw that kind of related to this was black and white pictures that made it seem like ancient history. But as an adult with all of these things happening, everything came back together," Fields said.
"Learning about our treaties, learning about our water, the land, the importance of it and kind of telling us ever since I was little, 'You need to get your education.'" Provost-Fields said.
Along with that education, the couple is also sharing their personal trauma.
"I had gone through the exact same things with my father when I was a teenager, but I never had it identified," Fields said.
"It's more than just an addiction. It's what are you running from? Who hurt you What hurt you?" Provost-Fields said.
They say the way to heal from personal or generational trauma is by having conversations and making supportive connections.
"The way I am sharing my story, I am creating a relationship with each and every one of you," Fields said.
Part of the Honor Dakota Project is also at Winter Carnival at Treasure Island Paradise Cove and Prairie Island Bark Lodge. There will be ice fishing, storytelling and hiking. That's from 12p.m.-5 p.m. on Sunday.
Copyright 2023 KTTC. All rights reserved.