White House to McCarthy: No negotiations on debt limit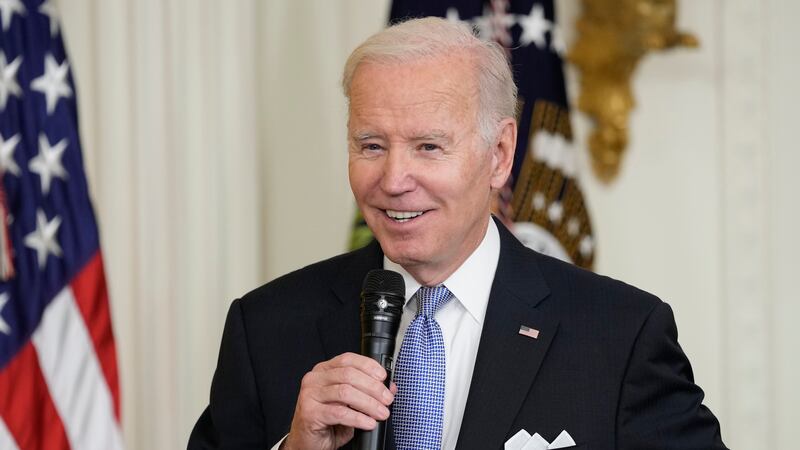 Published: Jan. 20, 2023 at 8:00 PM CST
|
Updated: Jan. 21, 2023 at 9:23 AM CST
WASHINGTON (AP) — The White House says President Joe Biden "looks forward" to sitting down with new House Speaker Kevin McCarthy to discuss a range of topics, including perhaps the thorniest challenge confronting Washington this year: raising the nation's debt limit.
One hitch: That statement Friday came with no actual invitation to the White House, and no date nor time for a meeting.
Rather, the White House again emphasized that Biden is not willing to entertain policy concessions in exchange for lifting the debt limit, which is the nation's borrowing authority. The U.S. bumped up against that limit Thursday, and the Treasury Department has deployed "extraordinary measures" to stave off a potential default for at least a few more months.
"Like the president has said many times, raising the debt ceiling is not a negotiation; it is an obligation of this country and its leaders to avoid economic chaos," White House press secretary Karine Jean-Pierre said in the statement released Friday evening. "Congress has always done it, and the president expects them to do their duty once again. That is not negotiable."
The top two Democrats in Congress, Senate Majority Leader Chuck Schumer and House Minority Leader Hakeem Jeffries, both of New York, will meet with Biden on Tuesday, the White House said.
McCarthy, R-Calif., and his new majority in the House have said they will push changes, such as overhauls to entitlement programs, in order for Congress to raise the debt limit. The promise revived the prospects of a major fiscal standoff like the one in summer 2011, which prompted the first downgrade on a portion of the federal government's AAA bond rating by Standard & Poor's.
"President Biden: I accept your invitation to sit down and discuss a responsible debt ceiling increase to address irresponsible government spending," McCarthy said on Twitter earlier Friday, after Jean-Pierre said at a briefing that she had no date to share about a meeting between Biden and the speaker.
On the Republican proposals, Jean-Pierre said Biden "looks forward to learning more about those plans."
His treasury secretary, Janet Yellen, also urged lawmakers to act expeditiously on increasing the limit, saying the Treasury Department does not collect enough in taxes to cover the spending that Congress has authorized.
"It's utterly essential that Congress raise the debt ceiling, and this has been the position of every treasury secretary," Yellen said told reporters while traveling in Africa. "I would just say that really we cannot negotiate over whether or not we're going to honor our obligations."
—
Associated Press writer Fatima Hussein in Dakar, Senegal, contributed to this report.
Copyright 2023 The Associated Press. All rights reserved.