Officers shot, suspect in custody after hours-long standoff in Missouri
Published: Mar. 13, 2023 at 2:06 AM CDT
|
Updated: Mar. 13, 2023 at 2:39 PM CDT
ST. LOUIS (KMOV/Gray News) - An hours-long standoff with a barricaded suspect in Missouri ended Monday afternoon, authorities say.
The standoff ended around 1:30 p.m. Monday after two officers were shot nearby the night before.
Officers were called to a disturbance at the Casey's General Store at 115 MO-19 in Hermann, Missouri just before 9:30 p.m. on Sunday. Once on the scene, the officers got into a shootout with the suspect, police said.
The Missouri State Highway Patrol announced Monday morning that one of the officers who was shot, Detective Sgt. Mason Griffith, died at the hospital. The second officer was publicly identified by the City of Hermann as Officer Adam Sullentrup.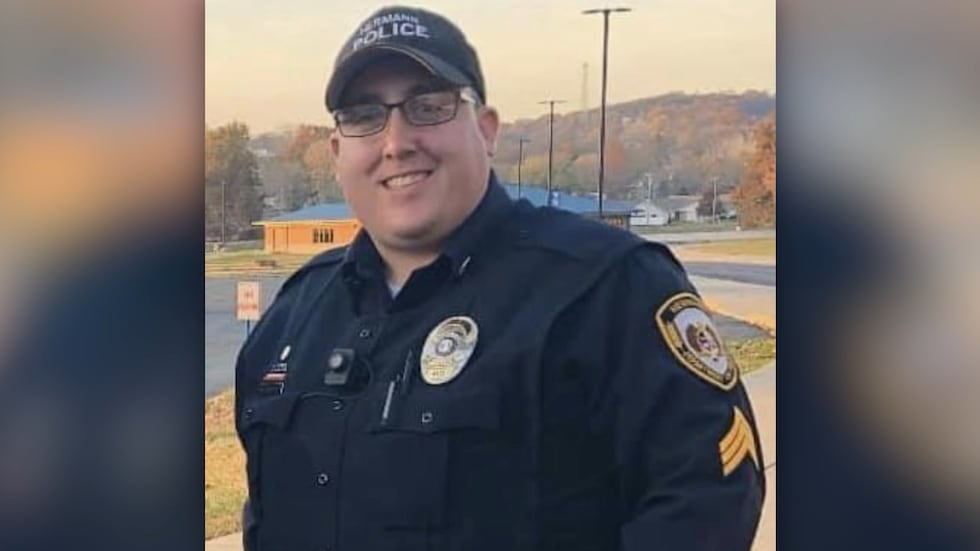 Authorities believe the suspect, identified as Kenneth Lee Simpson, 35, barricaded himself in a home just across the street from the Casey's General Store.
Throughout the night and early morning, officers gave verbal commands for the suspect to come out.
According to KMOV, a reporter on the scene Monday morning saw troopers moving toward the house with flashbangs and K-9 officers.
Around 10:50 a.m., a robot was seen being used to breach the home.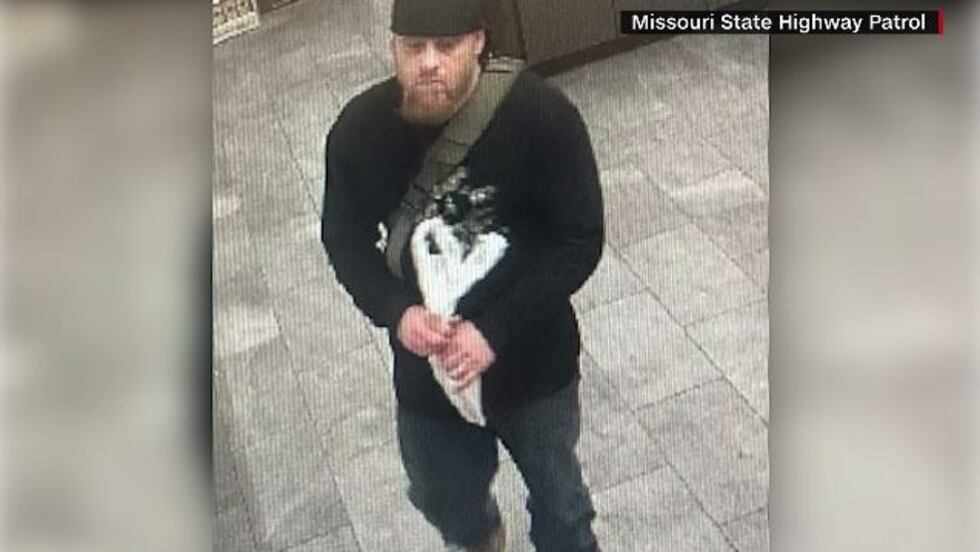 KMOV reports SWAT officers administered tear gas and broke through the front window of the house after giving verbal commands. Simpson then walked out of the home with his hands up and was arrested.
Documents show that Simpson has a long criminal history, dating back to 2004, with several currently pending cases. He has been on the run from authorities since April 2022.
Hermann is a town of about 2,100 residents, about 80 miles west of St. Louis, the Associated Press reported. It is the county seat of Gasconade County.
A Casey's General Store spokesperson released the following statement regarding the incident:
"Our heartfelt sympathies go out to the officers who were involved, their families, and everyone at the Hermann Police Department. Our team is grateful for the work these officers do to keep our community safe. The store team members were unharmed and the store is currently closed. We are working with the authorities to provide any information or assistance they may need as they investigate this incident."
Copyright 2023 KMOV via Gray Media Group, Inc. All rights reserved. The Associated Press contributed to this report.