Death penalty notice withdrawn for Alfonso Rodriguez, Jr.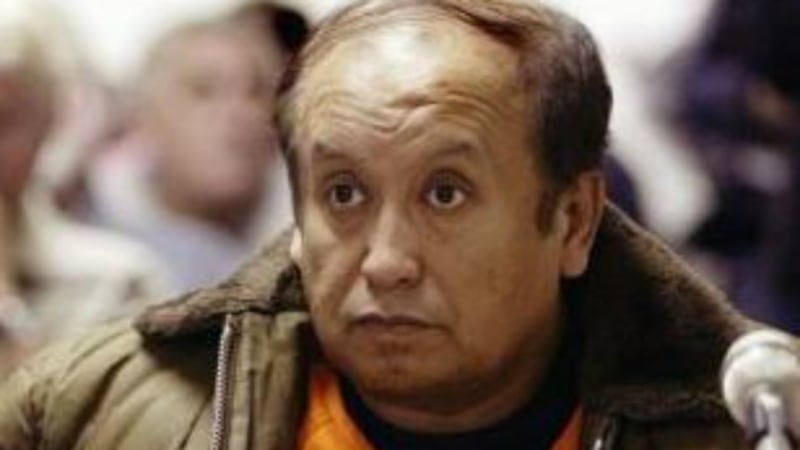 Published: Mar. 14, 2023 at 11:00 AM CDT
FARGO, N.D. (Valley News Live) - United States Attorney Mac Schneider says the United States Attorney General has directed him to withdraw the notice of intent to seek a death sentence in the case of Alfonso Rodriguez, Jr.
On Tuesday, March 14, the United States Attorney's Office for the District of North Dakota followed that directive by filing a withdrawal notice indicating that the United States will no longer seek the death penalty in case.
"The directive to withdraw the death notice has changed how the United States Attorney's Office will proceed with this case. What will not change is that Mr. Rodriguez will draw his last breath in a federal prison," Schneider said.
"My thoughts today are with Dru Sjodin's family, particularly her parents, Linda Walker and Allan Sjodin," said Schneider. "They are genuinely good people and loving parents who in the wake of an unimaginable loss have worked closely with our office for nearly twenty years. We continue to wish them the greatest measure of peace possible."
"I also want to commend the trial team, including former United States Attorney Drew Wrigley, as well as our office's appellate attorneys and support staff. Over the last two decades, they have continuously upheld the high standards of the Department of Justice through their work on this tragic case. As a result of their efforts, Mr. Rodriguez is – and will remain – a convicted murderer."
The Crookston man was a Level 3 convicted sex offender in 2003 when he kidnapped UND student Dru Sjodin from a Grand Forks shopping mall. Rodriguez had been released from prison after a 23-year sentence just six months prior to Sjodin's disappearance. He killed her and left her body in a field near Crookston.
Sjodin's disappearance sparked days of massive searches, re-shaped the way Minnesota handled sex offenders, and led to the National Sex Offender Registry being renamed for Sjodin.
Rodriguez, Jr. was convicted in 2006 of Sjodin's kidnapping and murder. The 22-year-old was from Pequot Lakes, Minnesota.
Copyright 2023 KVLY. All rights reserved.