Nearly 2,000 volunteers search for missing Winona mother of two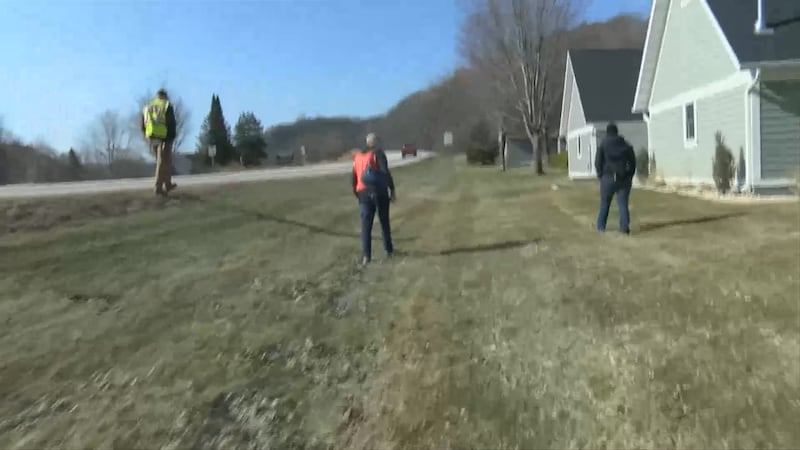 Published: Apr. 7, 2023 at 4:16 PM CDT
WINONA, Minn. (KTTC) – Nearly two thousand volunteers signed up to help search for missing Winona mother Madeline Kingsbury Friday.
The Winona County Sheriff's Office said 1,860 people signed up to search two areas in Winona and Fillmore Counties. A second day of searching is being organized for Saturday from 9:00a to 5:00p.
At a press conference midday Friday, authorities didn't release a lot of new information. Winona Police Chief Tom Williams said the investigation is active and on-going. They are asking residents in Winona, Houston and Fillmore Counties to search their property, check any cameras around their homes for signs of Maddi.
"You know your properties better than we do. If we search your property and you give us permission and we bring a search team, we don't know what's out of place like you do," said Fillmore County Sheriff John DeGeorge.
"I can only imagine if I was going through this. They need all the support they can get," said Jackie Lysengen, a volunteer from Eden Prairie, MN.
Anyone with information about where Maddi might be should call Crimestoppers Minnesota at 1-800-222-TIPS(8477) or Winona police at 507-457-6288.
Anyone interested in volunteering to search, officials are looking for:
Anyone 18 and older

Able to walk areas that are rough terrain and long distances
Volunteers should register. Registration will be from 9:00 a.m. - 11:00 a.m. at either: Winona County -Goodview Fire Department, 4135 5th St, Winona MN OR Fillmore County Rushford-Peterson School, 1000 Pine Meadows Lane, Rushford MN. You can also sign up online.
Copyright 2023 KTTC. All rights reserved.