Kum & Go, an Iowa family-owned company, to be sold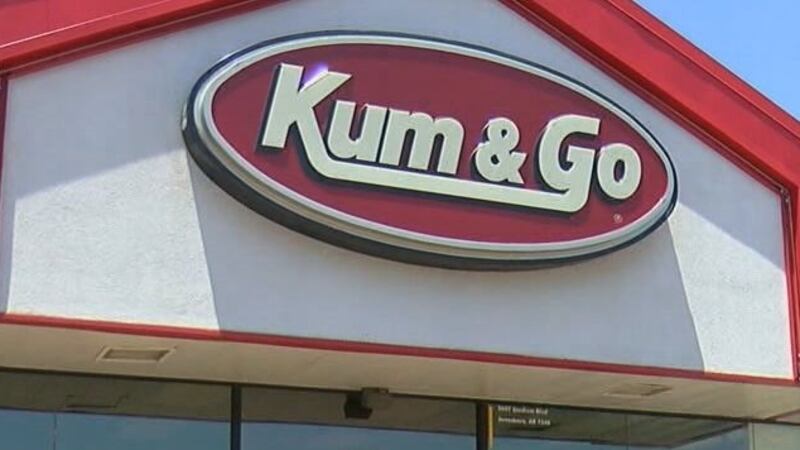 Published: Apr. 21, 2023 at 11:46 AM CDT
DES MOINES, Iowa (KTIV) - The family-owned convenience store chain Kum & Go has agreed to sell its gas stations and stores.
Announced April 21 in a press release, "Maverik - Adventure's First Stop" will acquire Kum & Go from its parent company, the Krause Group. As part of this deal, Maverik will also acquire Solar Transport, a tank truck carrier and logistic provider, also owned by the Krause Group.
Maverik will acquire Kum & Go's over 400 locations across 13 states. The financial terms of this deal have not been disclosed.
Kum & Go has been a family business for over 60 years. It was first started in Hampton, Iowa and its current headquarters is based in Des Moines, Iowa.
"This is the most momentous day in the 63-year history of our family business," said Tanner Krause, President and CEO of Kum & Go. "My family has worked for four generations to create and build Kum & Go into a business that has done an incredible amount of good for our people, for Iowa and beyond."
Maverik - Adventure's Fuel Stop is also a family-owned company and has nearly 400 convenience store locations in 12 western states, with locations also in Nebraska and South Dakota.
"We have long admired the Kum & Go brand," said Chuck Maggelet, the president and Chief Adventure Guide of Maverik. "Kyle (Krause) and Tanner, and the generations before them, have built an exceptional business that pairs quality with convenience and puts people first. We are honored to carry their legacy forward as we build on Kum & Go's strong operating and innovation capabilities and expand our adventurous convenience experience."
The deal is expected to close in the next few months. Once finished, Maverik would have over 800 locations across 20 states.
KTIV has reached out to Kum & Go and Maverik to ask if the names of the Kum & Go stores will change after the deal is finalized and if any of the stores will close after the transfer. In their reply, they stated, "We do not have any further comment beyond the news release today."
Copyright 2023 KTIV. All rights reserved.