Da Vinci Glow visible this week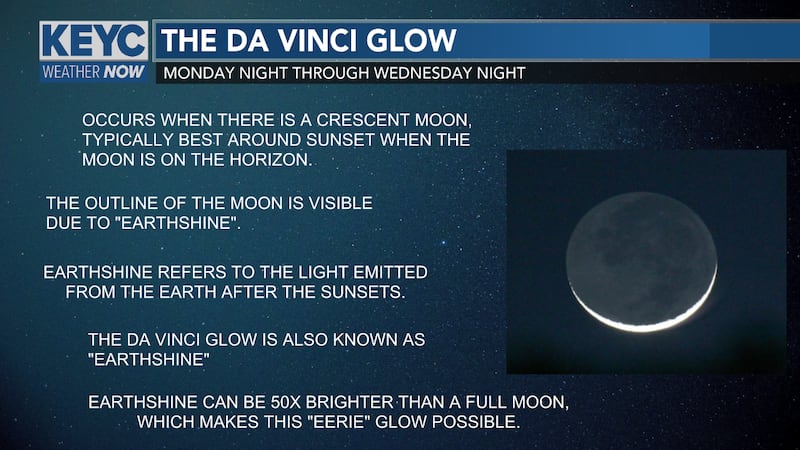 Published: May. 22, 2023 at 1:19 PM CDT
MANKATO, Minn. (KEYC) - With clear skies expected over the next several days, a phenomenon called the Da Vinci Glow, also known as Earthshine, will be visible Monday evening through Wednesday evening. The Da Vinci Glow is named after Da Vinci himself, after he proposed a theory explaining why the moon's surface glows after a lunar nightfall. His theory was actually correct and proves that "earthshine" makes the entire surface of the moon (known as the lunar disk) visible when there is just a fraction of the moon lit up by the sun.
The best viewing opportunity to see this phenomenon is around sunset when the crescent moon is just above the horizon. Earthshine refers to the light emitted from the Earth after the sunset, which is why just after sunset is the best time to view this phenomenon. The light source from the Earth can be up to 50 times brighter than that of a full moon and makes an eerie glow possible.
Copyright 2023 KEYC. All rights reserved.