Rural communities struggle with contaminated drinking water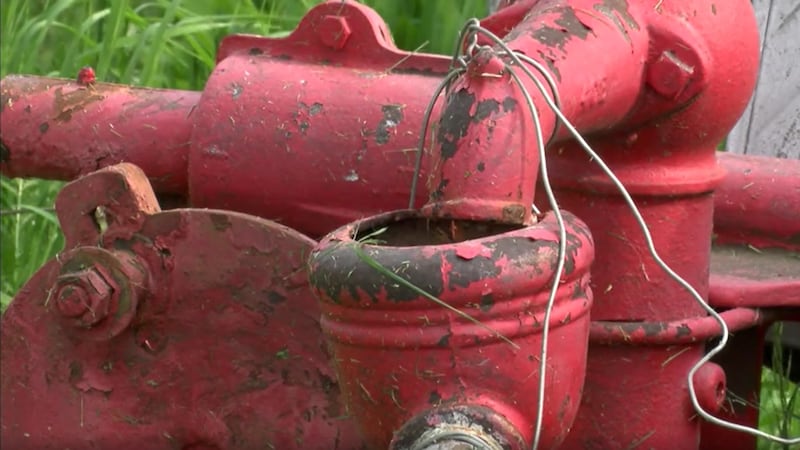 Published: May. 24, 2023 at 10:29 PM CDT
|
Updated: May. 25, 2023 at 3:26 PM CDT
LEWISTON, Minn. (KTTC) – Safe drinking water is often taken for granted, and now some rural southeastern Minnesota communities are having trouble getting access to it. Recently, the Winona County Clean Water Coalition has been trying to educate private well owners to test their water and raising red flags over unsafe nitrates in their drinking water.
Tests confirmed significant nitrate contamination of rural drinking water found in wells.
"Both municipal and private wells have problems with nitrates, nitrates come primarily from row crop agriculture, from commercial fertilizer and manure," hydrologist and citizen volunteer Paul Wotzka said.
Wotzka said issues with contaminated water stem from factory farming.
"You may put on 150-200 pounds of nitrogen fertilizer for every acre of corn that you plant, a certain portion of that fertilizer mainly between 20 and 50 pounds may end up not being used by the corn crop but will end up in the ground water," Wotzka explained.
Organic farmers, Karen and Richard Ahrens, have been having issues with their private well dating back to the 60s and can't safely drink water from the well, and recent tests show it is contaminated with more than twice the safe number of nitrates.
"The biggest problem is the concentration of cattle on the land, when you get so many cattle, it's going to start polluting and it already has," Richard Ahrens said.
The Ahrens have considered drilling a deeper well, but this could cost them upwards of 40-thousand dollars, and even if they had the money, it might not solve the problem.
"All aquifers have their own difficulties, you know we had one aquifer that was high in radium, naturally occurring radium and then we had another that was full of nitrates so it's a constant battle to provide clean water," Karen Ahrens added.
An aquifer is a permeable rock which can contain or transmit groundwater.
Lewiston isn't the only community having this issue, it's many other rural communities as well. Wotzka reports nitrates steadily increasing since the 1990s in Southeastern Minnesota.
"Everything we do on the land has potential of ending up in our ground water," Wotzka stated.
Private well owners are encouraged to test their drinking water. The safe amount of nitrate in water is 10 milligrams per liter.
In a statement, Lewiston Public works said their water supply doesn't have the same issues private well owners do.
"From time to time a concern from a resident is brought to us. Before the City of Lewiston invested in a new drinking water well in the mid-2010's the city did struggle with contaminants in its drinking water supply. Since Well #5 (the current well the city receives its drinking water from) came online in 2016, tests have consistently showed a healthy drinking water supply with low contaminants. It often seems that much of the concern we hear from residents is from past issues. Many of those issues have now been rectified with the City's investment in Well #5.

Currently there are no issues with the water quality in Lewiston."
Copyright 2023 KTTC. All rights reserved.