Survivor of Davenport apartment collapse explains moment building fell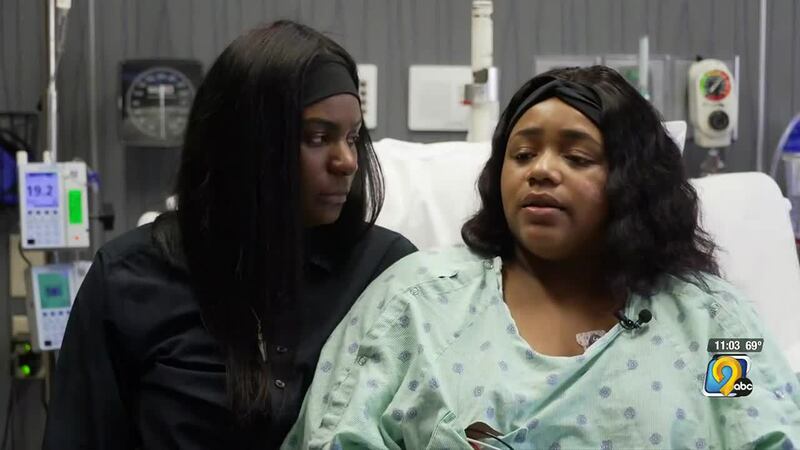 Published: Jun. 8, 2023 at 11:43 AM CDT
DAVENPORT, Iowa (CNN) - An Iowa woman who got trapped under her collapsed apartment building says she didn't hesitate when first responders said they needed to amputate her leg on site.
Quanishia "Peach" White-Berry and her wife, Lexus Berry, are suing the City of Davenport and the building's owner, accusing them of negligence, citing a city inspection that was not up to code.
Peach said she's not a victim, she's a survivor.
"It was a normal day for us," she said. "There was like a crack in the window. Then it continued within the same minutes of seeing another one and I'm like ooo ummm maybe something is- I'm a little nervous. I got a little nervous. I said something's wrong."
She said it sounded like a building being torn down, and then everything fell.
It took at least six hours for first responders to get her out, but she said all she was thinking was that she had to survive, especially for her wife.
Her doctor amputated her leg on the scene.
"There was nothing to think about," she said. "I wanted to live. I didn't want to be trapped. I didn't want to be.. I didn't want more debris to fall on me because it was already hard enough and to be honest I didn't want the firefighters to have to be trapped or beaten down or bruised with anything. I wanted everyone to make it out of there alive. And with no hesitation, amputate what you have to- do what you have to do to get me out of here."
Just days before the collapse, inspectors noticed a brick surface had separated from an interior wall and appeared "ready to fall imminently," according to a letter addressed to whom it may concern from an engineer dated May 24.
Peach and Lexus Berry are suing, alleging the warning signs were known much earlier than a few days prior.
"The family wants the owners of the building, the engineers, the contractors, held responsible for this tragic, and one hundred percent preventable event," attorney Andrew M. Stroth said.
Three men died in the collapse.
A spokesperson for an owner of the building said they are devastated and their hearts go out to everyone involved, displaced, injured, and of course those who lost their lives.
The City says they can't comment on pending litigation.
Copyright 2023 KCRG. All rights reserved.