After dozens of water-related incidents, safety experts promote water safety techniques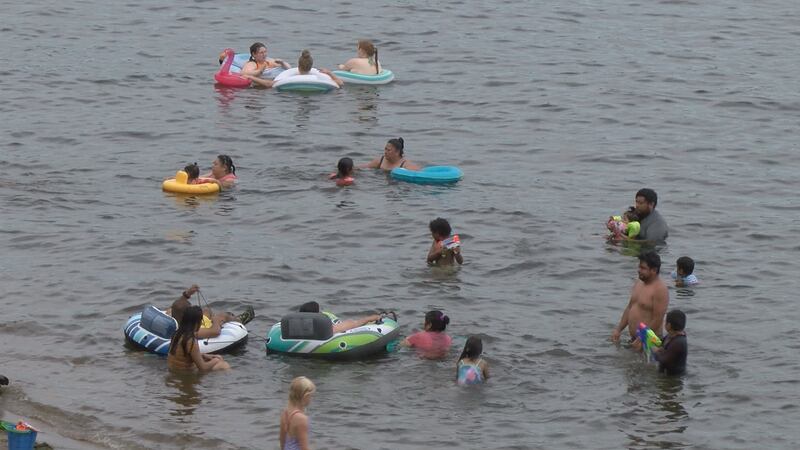 Published: Jul. 5, 2023 at 6:07 PM CDT
ROCHESTER, Minn. (KTTC) – There have been a number of water-related emergencies during the 4th of July holiday.
Local departments and agencies promote and enforce water safety techniques, but drownings and injuries happen every year in lakes, rivers, pools and more. An average of 30 Minnesotans drown each year according to the DNR.
"Drownings can happen in as little as 10 seconds. They happen so quickly in inches of water, in pools, in hot tubs. Not just on beaches or when you're out on the boat," MN DNR recreation safety outreach coordinator Lisa Dugan.
In the land of 10,000 plus lakes, it's important to know the signs that someone is drowning.
"Typically, drowning is quite silent with the victim maybe just a few inches above the water just trying to keep their nose and mouth above the water," Dugan said.
The Minnesota DNR says nearly 90 percent of boating-related drowning victims were not wearing a life jacket.
"It really is the number on piece of equipment that can get you home at the end of the day," Dugan said.
In Rochester, the entire fire department is trained in water rescue, and the response process is a bit different on water than it is on land.
"It's a pretty natural instinct for people to panic when they're in the water in distress and grab on whenever they can and whatever they can to try to save themselves and that can even be the rescuer," RFD captain Brett Knapp said.
Each station has a boat that's used for water rescues.
"It's critical because when people are having an emergency in the water, seconds count. As quickly as we can, we show up and systematically deploy the boat, get a crew out to whoever is in distress and use whatever equipment we need to get them out of the water and back to the shore for medical care," Knapp said.
According to the DNR's latest statistics, there were 18 people who died while boating in 2021, and alcohol was listed as a factor in 50 percent of them.
Copyright 2023 KTTC. All rights reserved.