One million dollars gifted to The Hormel Institute for food science research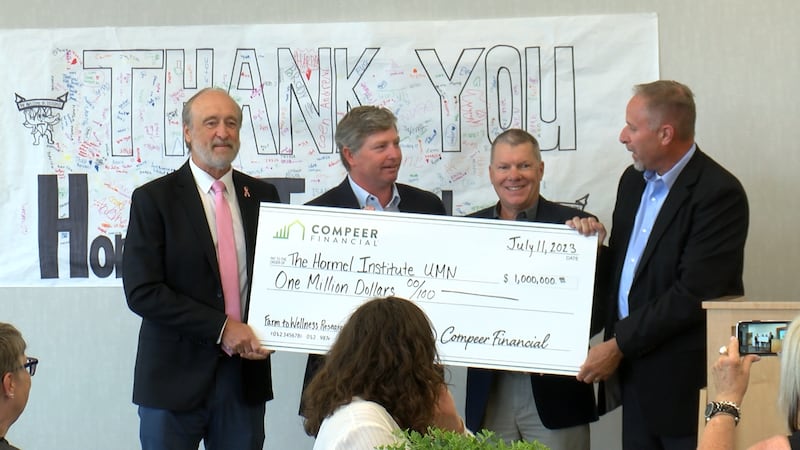 Published: Jul. 11, 2023 at 5:21 PM CDT
AUSTIN, Minn. (KTTC) – A million dollars went to The Hormel Institute as a gift Tuesday morning to further research the connection between food and disease prevention.
Upper Midwest farm credit cooperative Compeer Financial says their mission aligns with The Hormel Institute in exploring this connection.
With this new Farm to Wellness Research Fund, the first research project will focus on why consuming both milk and soy in adolescents reduces the chance of breast cancer later in life.
Compeer and Hormel have interacted for many years as there is a strong connection between agriculture and the food science.
Copyright 2023 KTTC. All rights reserved.