Kemps to donate more than 800K milk cartons to Midwest food banks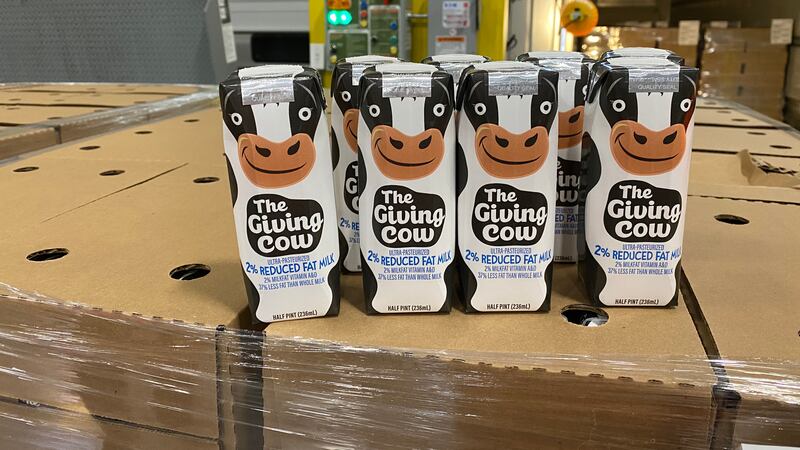 Published: Jul. 20, 2023 at 8:44 AM CDT
ROCHESTER, Minn. (KTTC) – The milk brand Kemps is taking action to provide nourishment to families facing food insecurity with a donation of more than 800,000 "Giving Cow" cartons to food banks in the Midwest.
Locally in southeastern Minnesota and western Wisconsin, more than 45,000 people are facing food insecurity every day, including more than 15,000 children, according to Dairy Farmers of America.
This week, in partnership with Hy-Vee, Kemps will deliver more than 18,000 of the "Giving Cow" milk packs to Channel One Regional Food Bank, which will distribute to its network of 167 food shelves, pantries and programs in 14 counties in western Wisconsin and southeastern Minnesota, including Rochester.
The "Giving Cow" packs are 8-ounce packs of ultra-high temperature (UHT) pasteurized milk with a shelf life of up to 12 months, while typically fresh milk has a shelf life of only 20 days.
The Giving Cow Packs will be delivered to Channel One Regional Food Bank on Thursday, July 20.
Copyright 2023 KTTC. All rights reserved.