Law enforcement increases patrols for 100 deadliest days on Minnesota roads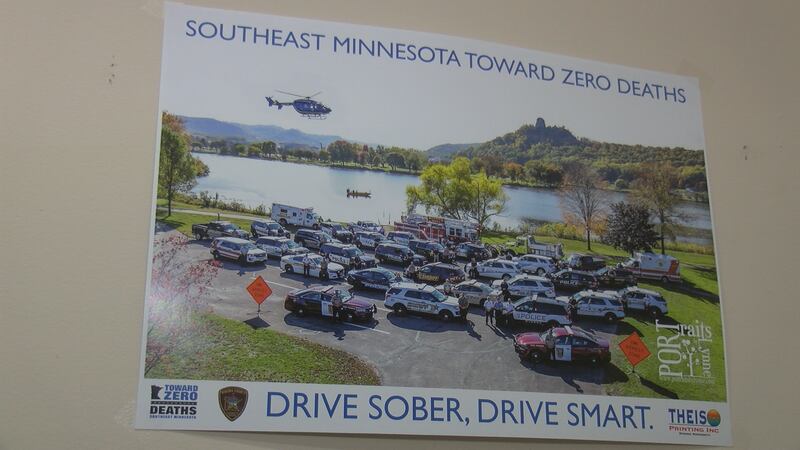 Published: Jul. 24, 2023 at 3:03 PM CDT
ROCHESTER, Minn. (KTTC) – The summer months are considered the 100 deadliest days on Minnesota roadways. At the start of the season this year, law enforcement saw the most deadly crashes in a decade with 60 deaths in 25 days.
So far, there have been nearly 200 deadly crashes this year. That's trending slightly down compared to this time last year. In 2022, there were nearly 500 deadly crashes total.
So, law enforcement agencies across the state are working to add more speed patrols to catch dangerous drivers with the goal of stopping traffic deaths.
"Speed is the number one factor we're seeing this summer on our roadways that are causing the fatal crashes. We're going to have more enforcement for speed the whole month of July and also we're going to start that in August as well," Minnesota State Patrol Sergeant Troy Christianson said.
Toward Zeros Deaths is another program working to reduce the number of deadly crashes.
"We have our enforcement which is my responsibility, we have the engineering, we have the education, and we have emergency medical services. So as a group, the four E's work together to try to bring down the number of crashes and fatalities in Minnesota," Olmsted County Sheriff's Office Towards Zero Deaths coordinator Michelle Ness said.
While speed is the number one factor in deadly crashes, there are also others like impaired driving.
"It's also important that people remember to line up a designated driver and plan ahead or take advantage of some sort of rideshare or Uber or taxi services just so you can get home safely," Sgt. Christianson said.
Another factor is not wearing your seatbelt.
"A car is meant for you to stay inside it; those features with airbags, and such are meant to keep you safe in the vehicle. Without a seatbelt, you're going to be possibly thrown from the vehicle or thrown around inside your vehicle," Ness said.
You've probably noticed more squad cars camped out on major roads like Highway 14 and 52.
"We want to focus on the troubled areas on the roadways to make sure that we're visible and present and people will know they'll get stopped and cited for speed," Sgt. Christian said.
Law enforcement says the goal isn't to pull over the most people or hand out the most tickets. The ultimate goal is to stop the speeding that could lead to loss of life.
"We're tired of giving notices of people dying in these crashes. We'd prefer for never have to give a death notification again. If it gets people talking and gets people to slow down, then we've done our job," Ness said.
State patrol also has a program called HEAT. It stands for Highway Enforcement of Aggressive Traffic. It's a group of a dozen troopers who come down to different areas of the state to help patrol. They'll be in the Rochester area the second week of August.
Copyright 2023 KTTC. All rights reserved.