Steelworkers strike for safety at Dotson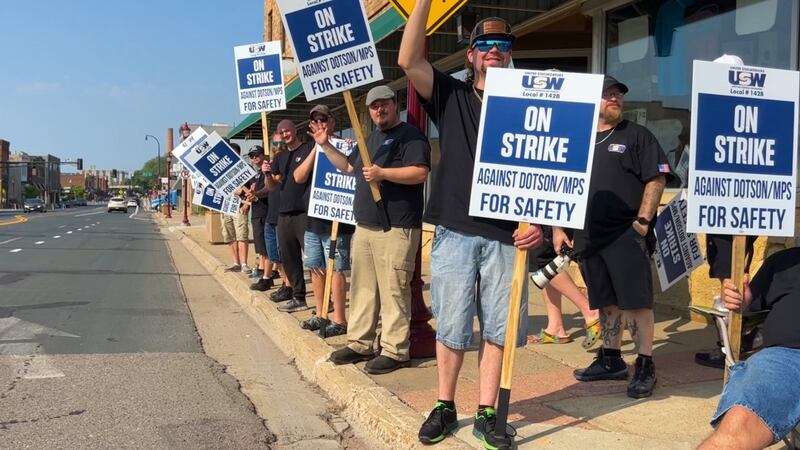 Published: Jul. 24, 2023 at 1:18 PM CDT
MANKATO, Minn. (KEYC) - Eighty workers from Dotson Iron Castings, which was recently bought by MacLean Power, are on strike.
The USW 142B Dotson and MPS employees gathered in Old Town, near the Dotson building, and started striking Sunday night.
Representatives say workers are striking for a safer work environment, better work, and life balance, as well as additional training and a more inclusive onboarding process.
Dotson Iron Castings specializes in ductile iron castings for various industries, including agriculture, construction, transportation, and more.
The company was founded in 1876.
Copyright 2023 KEYC. All rights reserved.