FIRST ALERT DAYS: Extreme heat and humidity on the way
Heat index of 105° to 110°+ possible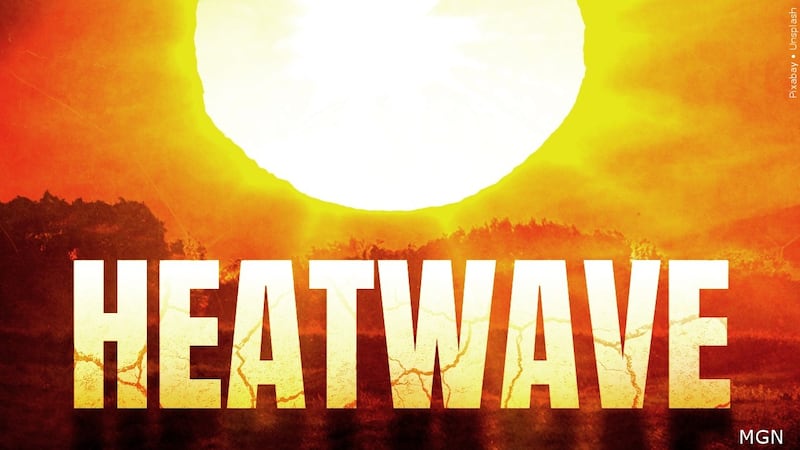 Published: Jul. 25, 2023 at 1:25 PM CDT
|
Updated: Aug. 18, 2023 at 4:47 PM CDT
MANKATO, Minn. (KEYC) - The KEYC First Alert Weather Team has designated Saturday and next Tuesday and Wednesday as "First Alert Days," due to the expected onslaught of extreme heat and humidity. The temperature is expected to soar into the mid to upper 90s, but it's the steamy 70+ degree dew point that will push the heat index, or "feels like" temperature, to a staggering 105 to 110 degrees or higher.
"We declare a First Alert Day when the weather is going to be extremely dangerous or deadly," says KEYC First Alert Chief Meteorologist Shawn Cable. "We're not trying to incite fear, we want to ensure that our viewers are well-informed and sufficiently prepared."
During such extreme weather conditions, it is critical to be proactive and vigilant. Taking appropriate measures can safeguard both your property and, most importantly, your lives and those of your loved ones. As Cable continues, "First Alert days don't occur often, but when they do, we mean business."
The imminent extreme heat and humidity pose a considerable threat, especially to older individuals and those without access to air conditioning. "In this case," says Cable, "the extreme heat and humidity is definitely a danger."
As we brace ourselves for the sweltering days ahead, it's crucial to remember some key safety tips for handling the heat. Make sure to stay hydrated by drinking plenty of water throughout the day. Avoid strenuous outdoor activities during the sun's peak hours, typically from 10 a.m. to 5 p.m. Dress in lightweight, light-colored, and loose-fitting clothing, and never leave children or pets in a parked car, even for a few minutes.
According to the Mayo Clinic, signs of heat exhaustion can include heavy sweating, paleness, muscle cramps, tiredness, weakness, dizziness, headache, nausea or vomiting, and fainting. If heat exhaustion is left untreated, it can progress to heat stroke, a life-threatening condition characterized by a body temperature of 104 F or higher, altered mental state or behavior, alteration in sweating, nausea and vomiting, flushed skin, rapid breathing, racing heart rate, and headache. "I'm not a doctor, but I highly recommend that if you or anyone else shows signs of heat exhaustion or heat stroke, seek medical attention immediately," Cable adds.
This emphasis on weather awareness and preparedness, underpinning the declaration of First Alert Days, underscores the KEYC First Alert Weather Team's commitment to keeping our community safe and informed.
Remember, these "First Alert Days" are a call to action, urging you and everyone to prepare, stay weather aware, and make informed decisions to protect themselves, their loved ones, and their property. Stay tuned to KEYC News Now and the First Alert Weather Team for the latest weather updates and alerts.
Copyright 2023 KEYC. All rights reserved.